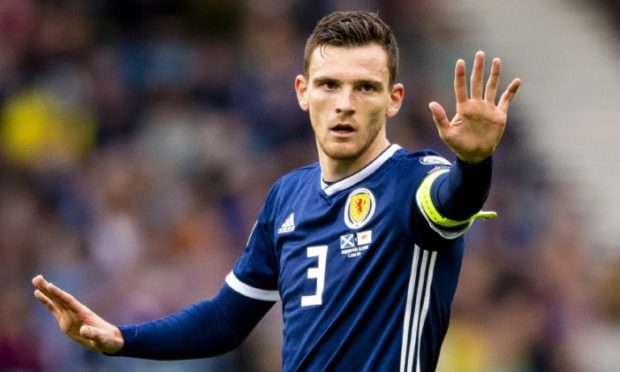 Scotland manager Steve Clarke is refusing to be drawn into a war of words with Jamie Redknapp who claimed skipper Andy Robertson's national team form has suffered from a lack of quality around him.
Liverpool left back Robertson has had to deal with a heavy weight of expectation given his success since his 2017 switch to Anfield, most notably being part of the Reds side which won the Champions League last season.
Redknapp last month said Robertson would find it difficult to replicate his Reds form with the Scots due to there being less players of a similar standard in the national team.
Clarke was not prepared to have his say on former Reds midfielder Redknapp's comments, and he said: "If I go down the route of answering one pundit then I have to answer every single pundit who comes out with something that they're paid to say. He's a paid pundit, he's got his opinion and Jamie also has a Liverpool connection so maybe he's tried to protect Andy a little bit.
"Andy is a big boy, he doesn't need protecting. Every time I name a squad Andy is the first to reply asking when it is, and that he'll see me there.
"I'm not going to go down the route of talking about every pundit who has something bad to say about the national team.
"Like I said, If I go down that route then the next pundit will see that I've had a little bite back. They'll want to say something as well to see if they get a bite back because that raises their profile as a pundit.
"Pundits are paid to say what they say. The only way to stop them saying bad things is to start winning games. I don't hide from that fact."
Robertson, who was made national team captain under previous manager Alex McLeish, will lead Scotland out in what will be his 33rd cap in tomorrow's Euro 2020 qualifier against Russia in Luzhniki Stadium.
Clarke is full of admiration for Robertson's leadership of his side, adding: "Andy takes a lot of responsibility on himself, the fact that he is such a high profile player.
"He is the captain of the squad and he takes a lot on himself. He should be commended for that rather than criticised.
"He wants the team to do well and he's determined to lead us to Euro 2020. That's a great attribute to have from your captain and one of your key players."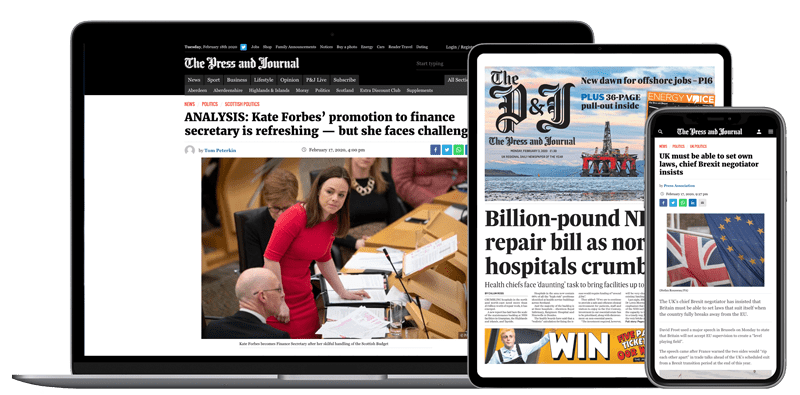 Help support quality local journalism … become a digital subscriber to The Press and Journal
For as little as £5.99 a month you can access all of our content, including Premium articles.
Subscribe