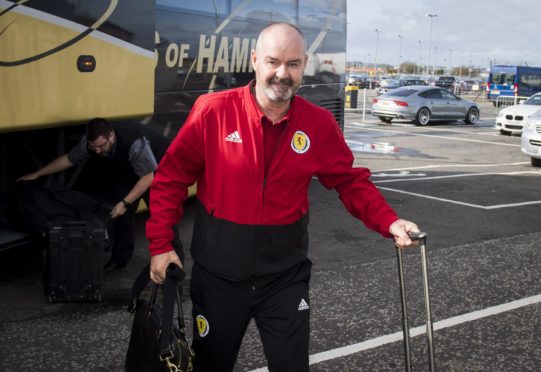 Scotland manager Steve Clarke reckons it could take as many as 10 international camps before he achieves true familiarity with his side.
Clarke took over from Alex McLeish in the summer, with tonight's European Championship qualifying match away to Russia kicking off his third double header in charge, which concludes with Sunday's home match against San Marino.
Having achieved huge success in his last club job with Kilmarnock, Clarke admits he is still getting to grips with the reduced contact with his players at international level, revealing he had less than an hour's coaching time over two days prior to flying to Moscow.
Clarke insists it will take time for him to develop a solid understanding with his players, and he said: "This particular week has been an eye opener and I've had to rely on the work I've done before in previous camps.
"The next camp is a Saturday – Tuesday camp which gives me a longer time leading into the Cyprus game.
"When you take over a club side you have six or maybe eight weeks to get them ready. That's quite a lot of coaching hours you don't get here.
"I'm not sitting here pleading for time in terms of my job. But over a period of time it might need ten training camps, I don't know how many it will take before the players can start to turn up here and say, 'right, we play a certain way for our club, but when we come here with Scotland this is how we do it.'
"This is only my third camp with the players.
"There has to be a sense of realism. If everybody is looking at me and saying, I did a great job at Kilmarnock getting them coached and well drilled then I'd say to them it didn't happen just like that.
"It was over a period of time that the team at Kilmarnock forged its own identity."
Scotland were defeated 2-1 by Russia, who are ranked 10 places above them in 42nd in the world at present, despite Clarke's men taking the lead when the two sides met at Hampden Park last month.
Although Scotland are out of contention to qualify automatically for next summer's finals, Clarke feels tonight's Luzhniki Stadium encounter gives his side the opportunity to make a statement of intent ahead of March's play-offs.
He added: "I'm not in Russia thinking we will get this game out of the way and then attack the last three games and see if we can get the points there.
"We have to think 'come on, let's turn over Russia'. We have to think we can get three points here and if not then at least take a point.
"It's going to be a tough game but I saw enough in the first game at Hampden to let me know that we have a chance to win the game."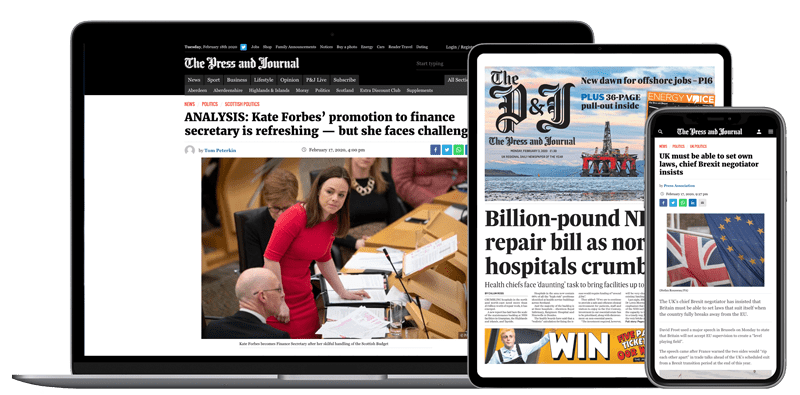 Help support quality local journalism … become a digital subscriber to The Press and Journal
For as little as £5.99 a month you can access all of our content, including Premium articles.
Subscribe