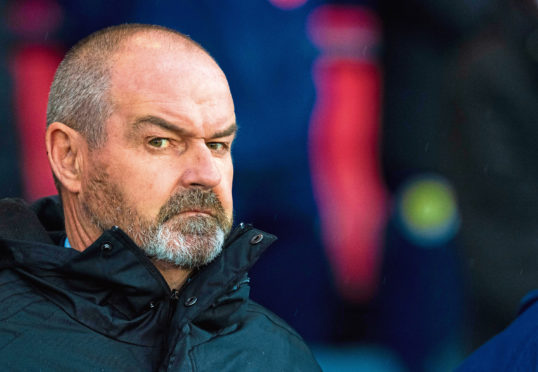 Scotland boss Steve Clarke wants the country to rally behind the national side and help end its wait for tournament football.
A crowd of around 20,000 turned up for the 6-0 win over San Marino on Sunday night – more than double what some of the most doom-laden predictions had been forecasting.
The victory over the group minnows at least creates some positivity around the Scots team after a difficult run of four consecutive defeats against Belgium and Russia.
The Nations League play-offs next March give Scotland their best chance of qualifying for a major tournament since the 1998 World Cup, with games against Cyprus and Kazakhstan next month their final chance to build some momentum.
Clarke said: "We're trying to keep positive. We need that message to go out. If we want us to qualify for Euro 2020, you have to get behind us. That's why I was delighted with the size of the crowd.
"You don't want boys going back to their club sides on a downer.
"It was a tough night in Moscow but we bounced back. There is some resilience in the group and that stands us in good stead for the games ahead.
"I don't smile – I'm miserable all the time. But for the players, I want them to come and enjoy playing for their country. I don't want it to be an ordeal. That was a good result for us."
Clarke, who took the role in the summer after leaving Kilmarnock, anticipated there may be a dip in Scotland's fortunes with the run of games they had.
He added: "I looked at the run of fixtures and knew it was a possibility. You do that as a manager. With a club side, you look at your fixtures over the course of the season and think 'that's going to be a tough spell for us'.
"You have to face up to it and come out the other side. Now these next games are ones we should hopefully get points from.
"It's not about starting again. In all the games, I've seen some good signs.
"The start against Russia here, the start against Belgium, even the first half midweek.
"Russia's first shot was after 37 minutes and the start of the second half was really good.
"For some reason that game went away from us and I'll have a better idea of that when I get chance to sit down and analyse it.
"The best thing to put out is that a Scotland team scored six goals and it's probably a while since that happened.
"Some people say we don't score goals but we scored plenty on Sunday night."
Clarke also plans discussions with former Tottenham Hotspur, Dundee and Liverpool defender Steven Caulker, currently playing in the Turkish top flight for Alanyaspor, to ascertain his interest in declaring for Scotland.
Centre-back Caulker scored in his only game for England, a 4-2 friendly defeat against Sweden in 2012.
He is able to switch nationalities as he qualifies for Scotland through his grandmother.
Clarke said: "I'll get one or two people to track him down and see if the interest is a bit more than what's been said in the papers.
"Then we'll try to get someone across to watch him – if I can get over there myself I will.
"I noticed he didn't play the last game so I'll have to find out why. I think it's difficult (for the next window) as he's changing nationality. It takes a little bit more time.
"It's something I need to have a chat with the administrators about in the next two or three days."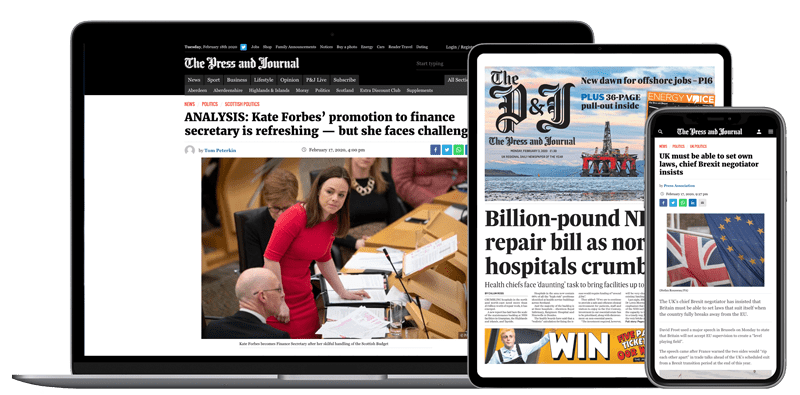 Help support quality local journalism … become a digital subscriber to The Press and Journal
For as little as £5.99 a month you can access all of our content, including Premium articles.
Subscribe