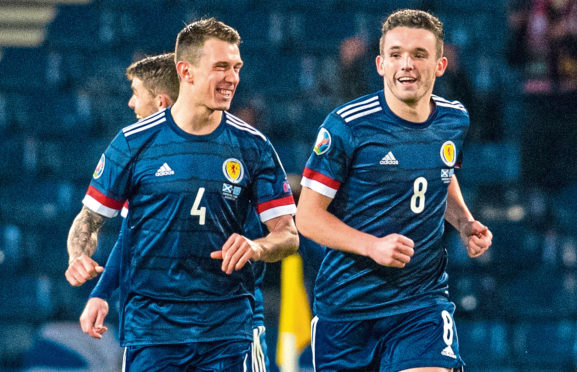 John McGinn has avoided booking a summer holiday next year – as he intends on being at Euro 2020 with Scotland.
The Aston Villa midfielder, who bagged a brace in last night's 3-1 win over Kazakhstan, did not watch the last tournament after Scotland missed out on qualification.
He has now scored seven goals in his last six games, with Scotland finishing with three consecutive wins against the Kazakhs, Cyprus and San Marino.
They will now await Friday's draw for the play-offs in March, with a home draw against Bulgaria, Romania, Hungary or Israel awaiting Steve Clarke's side in the semi-final.
McGinn said: "It was tough in 2016 and to be honest I didn't watch much of the competition.
"I was on the periphery of the squad at the time and know how close we got to qualifying only to fall short. So with everyone else there, it was so hard to watch.
"I went on holiday, I was out of the country and spent my time chilling out instead of watching it. I managed to avoid it as much as I could. I haven't booked a holiday for next summer because I believe we'll get there.
"For a long time it has been Scotland sitting on the sidelines when other teams are playing in major championships.
"There won't be another country in the Home Nations who are craving getting to this Euros more than us.
"We just want to give the fans, the loyal supporters who turn out to watch us, something to shout about."
McGinn feels Scotland go into the Uefa Nations League play-offs in a better place, after taking nine points from nine. They are now two games away from ending their 20-plus year hiatus from an international tournament.
McGinn said: "It is huge, that is just natural with winning games.
"Tonight was a night where it could easily have been the same old Scotland, we concede and then heads drop. But we regrouped, got together again and definitely going into the play-offs we are in a much better place."
McGinn's scoring run has helped Scotland to three wins in three games, as he bagged a hat-trick against San Marino and then followed it up with a goal in the 2-1 win over Cyprus.
McGinn said: "It's odd. I went 15 caps without a goal. It was annoying me. Then I got the goal against Russia and it just seems to have come from there.
"Hopefully I can carry it on. If it is helping the team and the campaign I am delighted."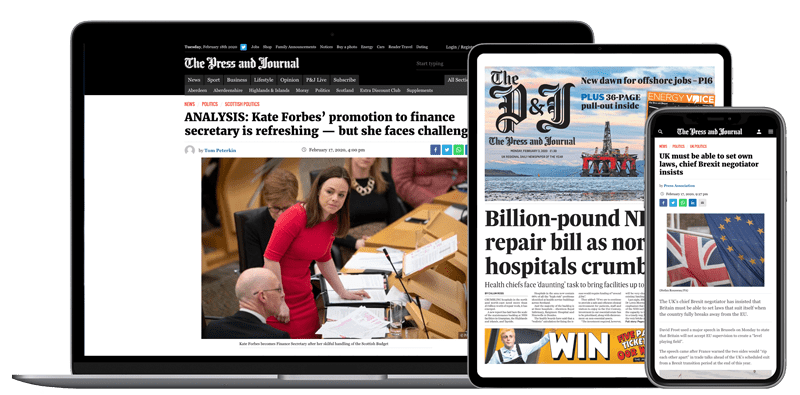 Help support quality local journalism … become a digital subscriber to The Press and Journal
For as little as £5.99 a month you can access all of our content, including Premium articles.
Subscribe