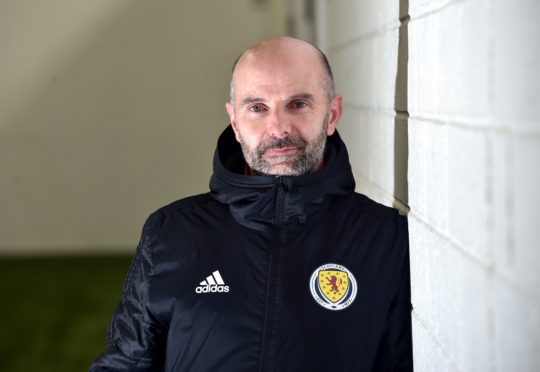 The Performance School programme has been a lightning rod for those intent on finding a root of the Scotland national team's problems.
The lack of an international tournament appearance since 1998 has been extrapolated back to the money being spent on the seven regional schools designed to produce stars of the future.
An argument has been made that the money should be divided up between the clubs instead, rather than go to the schools.
However, there is still yet to be a Performance School graduate to make a Scotland appearance.
First-team opportunities are just becoming more frequent.
Brian McLaughlin, the former Celtic winger, heads up the programme. The seven schools – in Aberdeen, Dundee, Falkirk, Glasgow, Edinburgh, Motherwell and Kilmarnock – have produced more than 30 debutants and 140 professional players since their conception in 2012.
Scotland's youth sides, featuring numerous Performance School players, have made progress too, with the under-19s beating their German counterparts 1-0 in a European Under-19 Championship qualifier in October.
"People are looking for success in terms of A squad call-ups at the age of 18. If we're looking for caps at that moment, it's unrealistic," McLaughlin said. "What we have seen, certainly in the youth squads, is a complete change of styles from the Performance Schools. They're linked hand-in-hand.
"We've got young Scotland squads going all over Europe and matching anyone. We still lose games but in terms of an ambition to play football and a style, it's changed. The clubs and academy system has changed as well. Between both, if they keep working hand-in-hand, they will see the A squad finally change and over time, a percentage of these guys will play for the A squad."
McLaughlin and the seven regional head coaches are in the process of identifying the latest intake of players for 2020. Trials in the seven catchment areas will bring the best talent together at a national trial at Toryglen, before invites to schools for prospective pupils are offered out.
Judging a player's potential before they come into S1 is a difficult and unpredictable process. McLaughlin himself acknowledges that; how can you assess if a player has the potential to play for Scotland when they are barely leaving primary school?
"There's no model or formula. We try to look at certain aspects; how do you think they'll look in our environment long-term, training every day but not playing on a weekend? It's a training model.
"We look at the club as well. Do we work alongside them? If we do, that's fantastic for the player. But trying to select those young players is almost impossible. There's so many people involved and giving their opinion and what are they potentially going to see. From there, we have to make a decision."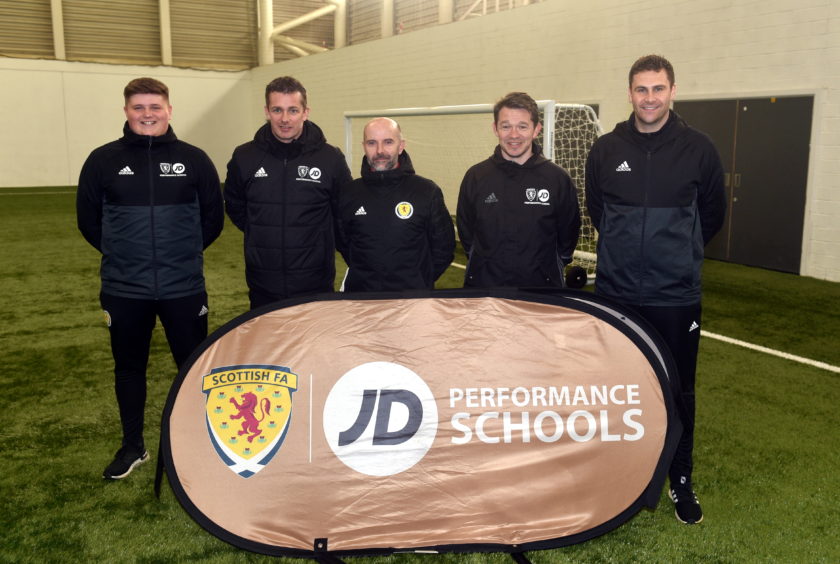 Euan Morrice, Stuart Glennie, Brian McLaughlin, Derek Young and Fraser Stewart at Aberdeen Sports Village.The format and structure of the schools, McLaughlin feels, is where they want it to be. Pupils are taken out of lessons each day for training but education remains paramount. There is no priority given to one aspect over another.
"When we started in 2012 I was the head coach of Glasgow," added McLaughlin. "Back then, we were asked how education was going to go alongside football and how is a 12-year-old training every day at school? Is it going to affect them at night? Back then we really didn't know.
"Now we feel we've got the right balance of training, the right balance of resting, the right balance of pushing and just letting young people be young people. That's including their education.
"We try, between clubs and schools, to make sure we create this environment which is fundamental to this young boy or girl becoming a professional."
---
Getting first-team experience for young players is out of the Performance School's hands.
But the programme manager, Scotland under-17 coach Brian McLaughlin, reckons the onus is on the young players to trust in their abilities and force their club bosses into giving them a chance.
Dean Campbell has 38 appearances under his belt for the Dons since making his debut in May 2017.
Ethan Ross made his bow in the Scottish Cup against Stenhousemuir last season while Seb Ross is featuring on loan for Championship side Dunfermline.
Terry Taylor and Archie Mair – Performance School graduates at Hazlehead who left the Dons for Wolves and Norwich – have had first-team experience at top-level clubs in England.
"People talk about success of the programme and there's many areas we look at," he said.
"One of them is first-team appearances; Dean has done well at Aberdeen, Seb (Ross) and Ethan (Ross) have been in a wee bit. They've sold a couple down to England as well and that's up to the club.
"I just hope that myself or Stuart have helped the club in that way, help people like Archie Mair and Terry Taylor to be sold on. It's good for me to see these young people progressing.
"It's really challenging getting into first-teams and they now just need to listen to what they've been taught for the last four years.
"Listen to their coaches here, their coaches at Aberdeen. They'll get there."
McLaughlin, a former Celtic winger, praised the job Derek McInnes has done as Aberdeen manager, with an increase in opportunities being afforded to the club's young players in the last 18 months.
He added: "In this modern world where everything is instant, it's hard for managers. Derek McInnes has been unbelievable at Aberdeen.
"He's finished second to Celtic the last few years and they've got an unbelievable team and structure just now. Rangers are back on the scene now so they're challenging with the two of them now.
"Aberdeen are a proud club and there's pressures on managers. We try and say to our young players that you've got to make the managers make a decision."
---
The Performance School in Aberdeen is developing a track record for producing professional players.
Dean Campbell is the flagship player, having been the first Performance School player to make his senior debut at the age of 16 on the same day he sat exams at Hazlehead Academy.
But he is not the only one to make that major leap into the first-team. Seb and Ethan Ross have both come through the school to make senior bows, while Aberdeen youngsters David Dangana and Chris Antoniazzi had their introduction into top-level football on loan.
Their success has extended further afield. Terry Taylor and Archie Mair came through at Hazlehead while also training with the Dons, before moving to Wolves and Norwich City respectively. Both have featured for the youth sides of Wales and Scotland.
At the start of their journeys was Stuart Glennie, the elite Performance School coach at Hazlehead. He is a figure graduates can still turn to now and alongside Derek Young, the ex-Dons midfielder who also coaches at the school, prospective players are given the best possible care, according to the man who heads up the Performance School programme.
"It's different class," said Brian McLaughlin. "Although I go round the country looking at all the schools, the head coaches are excellent.
"Stuart is really experienced and he really cares for his school; he will do everything for these young players to be successful. That could be in football or out of football.
"He gives everyone the time they deserve and that's what we always speak about. "If I was a parent in this area, I would be quite happy to give my young boy or girl over to the Performance School and for Stuart Glennie to look after them for the next four years.
"He's in constant dialogue with guys like Dean Campbell, who would have needed a chat after being sent off. That's maybe the first time he's received any criticism and that's where Stuart becomes invaluable again.
"They know he's there and so do the clubs. Ultimately, Stuart's job is to look after people and he's very good at it."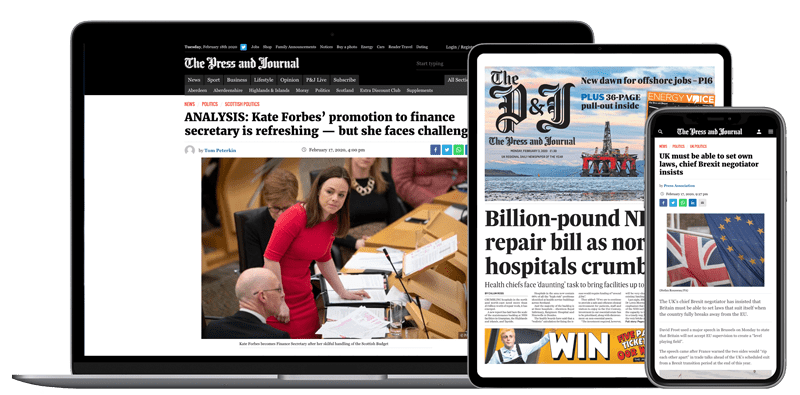 Help support quality local journalism … become a digital subscriber to The Press and Journal
For as little as £5.99 a month you can access all of our content, including Premium articles.
Subscribe