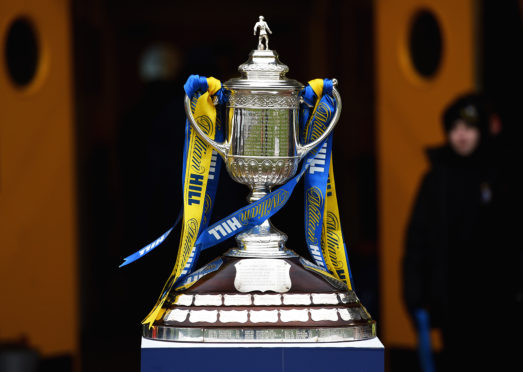 The Scottish Cup is traditionally a beacon of light in the mire of winter fixtures for non-league clubs.
When games inevitably start to back up due to postponements and rescheduling, the chance of revenue and reverie in the national cup competition is a pleasant tonic.
With Covid-19 prompting a rehashing of the Scottish football calendar – the League Cup has already moved to October and the bottom three divisions will all play truncated seasons starting in the same month.
But proposals are afoot to drastically decimate the participants in the Scottish Cup too. The Scottish FA wants to cut the number of teams from 112 to 52, which would mean the 42 SPFL clubs plus 10 clubs drawn from other licensed outfits.
It would appear that a ballot would be used to decide those 10 clubs, which would be drawn from the Highland League, Lowland League and various semi-professional leagues around the country. Vital income and the chance to compete on a national stage will be lost by many clubs.
"It would be extremely disappointing if there's clubs that don't get a crack at it," said Allan Hale, the Huntly manager. "I still think there would be enough dates to fulfil a full Scottish Cup programme.
"The opportunity should be there for all clubs to participate. Clubs like ourselves aspire to get into round three or four where you're coming up against bigger teams. We want to experience those moments and the Scottish Cup provides that."
One Highland League club official said the move would make the competition "just another League Cup", which would cater towards the bigger clubs. It is understood Brora Rangers and Kelty Hearts, the champions of the Highland and Lowland League who were denied the chance to compete for SPFL promotion this year, would take two of the 10 spots.
Brora have recent success in the competition, reaching the fifth round two years ago where they faced Premiership side Kilmarnock. They had beaten league sides East Fife and Stranraer on the way. Last season they held full-time Morton of the Championship to a 1-1 draw at Cappielow.
Formartine United are another who tend to progress in cups, both regionally and nationally, who could stand to miss out. Their manager Paul Lawson was part of the Ross County side who reached the final of the competition in 2010.
"The Scottish Cup is a big thing for teams at our level," he said. "If you can do well it's a great source of income for the club and it's great for the players if you can manage to reach the third or fourth round. Playing against higher placed teams in the country is the aim for the players and for the club it's a boost financially.
"I'll obviously be disappointed if we miss out but at the same time it's understandable why they are doing it. Things are going to be different in terms of our league setup, as well as the cup competitions. We will have to get on with it – as long as we are back playing I think we will be happy."
Clach, similarly, have their own fond memories of the competition. They gave Ayr United a fright in the third round in 2012-13, taking a first-half lead before bowing out 2-1.
"As a club we would really want to take part," said club chairman Alex Chisholm. "It's a national competition and Clach have got quite a history in it.
"There would have to be some kind of reduction (in teams) but as a club we are really keen to take part in it. It's a good thing for everyone – the players, staff and supporters."
The importance of the Scottish Cup, while perhaps lessened at the top end of the game, is still strong at its roots. But for some, the book will be closed on them for this year.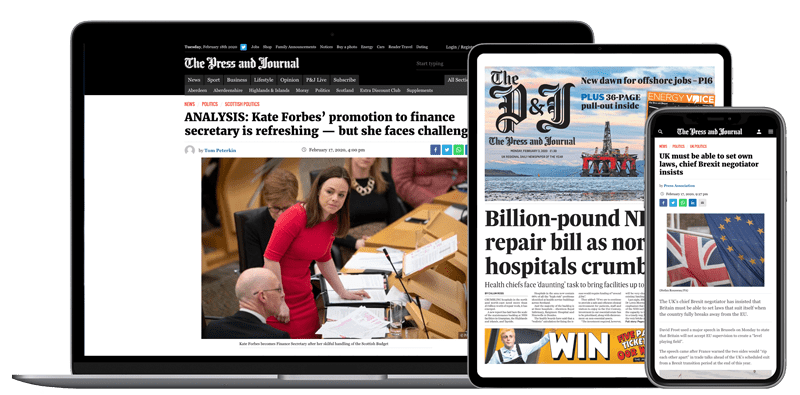 Help support quality local journalism … become a digital subscriber to The Press and Journal
For as little as £5.99 a month you can access all of our content, including Premium articles.
Subscribe