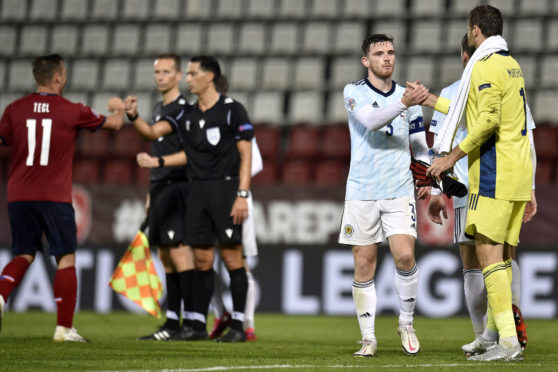 The big question is about to be answered when it comes to the Scottish national team – have we improved at all?
A battling 2-1 win in the Czech Republic should have Scotland heading into next month's crucial Hampden triple-header full with a spring in their step, but the performance in Olomouc on Monday has left us all with more questions than answers.
As a result, can anyone honestly say they are looking forward to the Uefa Championship play-off semi-final against Israel on October 8 with any real degree of confidence?
Four wins from the last five games should offer any Tartan Army member hope some real positive change is finally coming, but it does feel as if much more needs to be done by Steve Clarke and his players to convince the public this finally is the dawn of a new era.
Look at the two games of the last two weeks and ponder what we have learned. Former Livingston striker Lyndon Dykes looks a handful and could be the answer to a problem we've had for years when it comes to Scotland – a proper number nine to lead the line, hold the ball up and bring his team-mates into play.
But take Dykes out of the equation and there was precious little to sing about from the 1-1 draw with Israel and the 2-1 win in the Czech Republic.
Scott McTominay is a fine midfielder but a centre-back he most certainly is not. That much has become evident from the two games, while skipper Andy Robertson, as fine a player as he is for Liverpool, just cannot replicate his club form on the international stage.
Then there is the problem of Kieran Tierney. An outstanding player, but one who is being shifted around to accommodate his captain.
It's typical Scotland. Spoiled for choice in one position, yet so lacking in options in too many other areas.
The absence of Ryan Fraser, who was in the process of completing his move to Newcastle United on Monday, has left the national team badly lacking pace.
The remarkable situation regarding the Czechs did not help Scotland at all as Clarke and his players found themselves in a no-win situation. From being underdogs to justifiably overwhelming favourites after the hosts were forced to pick an entirely new squad for the game due to the coronavirus, Scotland were far from convincing victors.
The sight of our best players falling behind was bad enough, but having worked our way back into a winning position, the last 20 minutes were torture.
It was brutal, desperate, turgid stuff, but perhaps the most galling aspect of all was the realisation this team of novices did not deserve to lose to Scotland. That more than anything is the hardest part to stomach. We're just not very good.
But, a win is a win and for that we should be grateful, but October is almost upon us and it is shaping up to be the defining one of Clarke's tenure to date. Three games – a semi-final against an Israel team which we also struggled against, followed by home games against Slovakia and you would expect a full strength Czech Republic next time – will tell us where we are in the grand scheme of the beautiful game. But do not be surprised if many of us are watching through our fingers.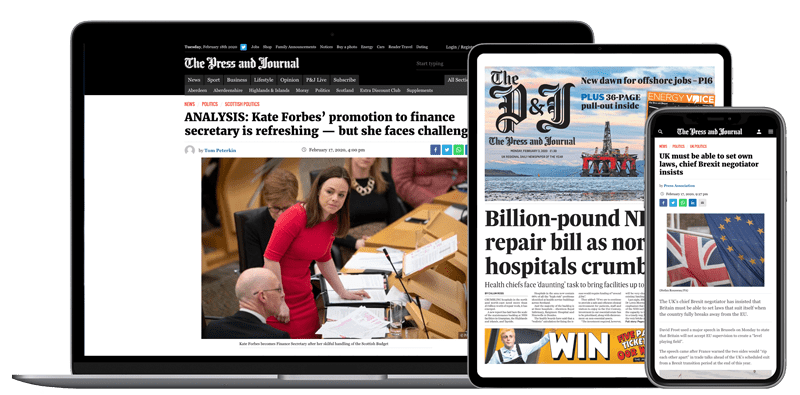 Help support quality local journalism … become a digital subscriber to The Press and Journal
For as little as £5.99 a month you can access all of our content, including Premium articles.
Subscribe