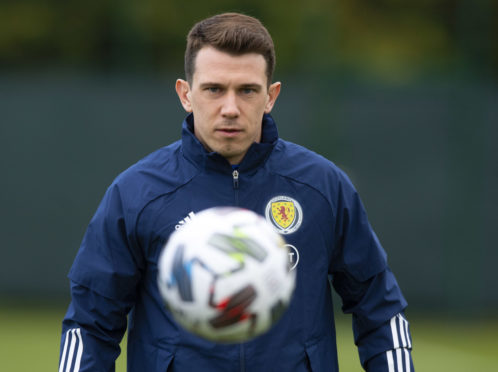 For Ryan Jack and his Scotland colleagues, they living their best days in a national team shirt.
Seven games unbeaten, through to the final of the European Championship play-offs and top of their Nations League group, the signs of progress under Steve Clarke are starting to be evidenced by results on the park.
During this international break, Scotland have beaten Israel on penalties, earning a showdown with Serbia next month for a place at the Euros, then beat Slovakia 1-0 with a confident assurity that has not been seen in many Scotland performances of late.
The enjoyment of those in the squad was there for all to see, in the aftermath of the Israel game particularly, when the whole squad converged on Kenny McLean and David Marshall after the shootout triumph.
"It's brilliant at the moment," said Jack. "It's a long time since we've had this type of run, so for us as a group of players, it's good to be on it.
"We've always said when we met under the gaffer that we wanted to build something and wanted to build momentum to take into each camp we turn up and so far, so good. This game is another chance for us to keep this going.
"We enjoy it. Since the manager came in, he spoke to me straight away about representing Scotland and how he saw it going forward. He made me feel part of it straight away.
"You never know when your time is going to come to play and you get the shirt. The manager was great with me from the start and I thought that, hopefully, this would be my time to get some caps and be a part of something we could build and reach a tournament and be successful."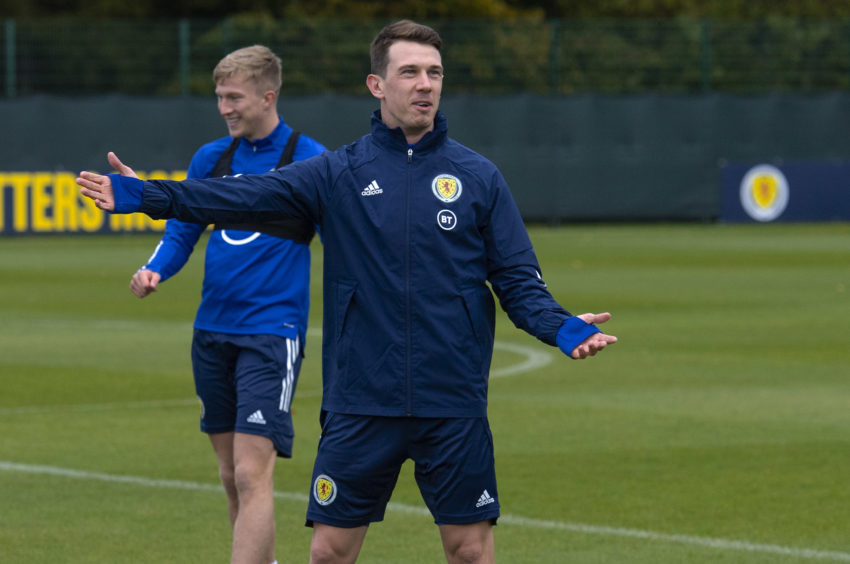 The former Aberdeen midfielder started against Israel and came on as a late substitute against Slovakia, as Clarke had to make use of his squad. Such are the demands on the fixture calendar because of the Covid-19 pandemic, international bosses will need to rotate their squads to cope with three fixtures in a week.
But the desire to represent Scotland is showing through in the players. Andy Considine was a case on point, his post-match interview after the Slovakia game earning him plaudits for showing how much finally representing his country meant to him. The chagrin from some corners which greeted his call-up rightfully put to bed.
"It has got to mean that," added Jack, an ex-teammate of Considine's before his switch to Rangers in 2017. "I always said that if it didn't mean that much then there was no point in you turning up. It has got to mean the world to you to come away and put that shirt on and try and perform.
"Look, there are going to be times when you are going to have a bad performance or it is not going to go well and you get beat. But I have always said that every time you get the chance to put on that shirt you have to grab it and give it your all.
"Andy (Considine) comes in on Sunday for the game. He met up the day before, got told he was playing and goes in, grabs it with both hands and was excellent. It is credit to Andy and he thoroughly deserves it because he has had a great career."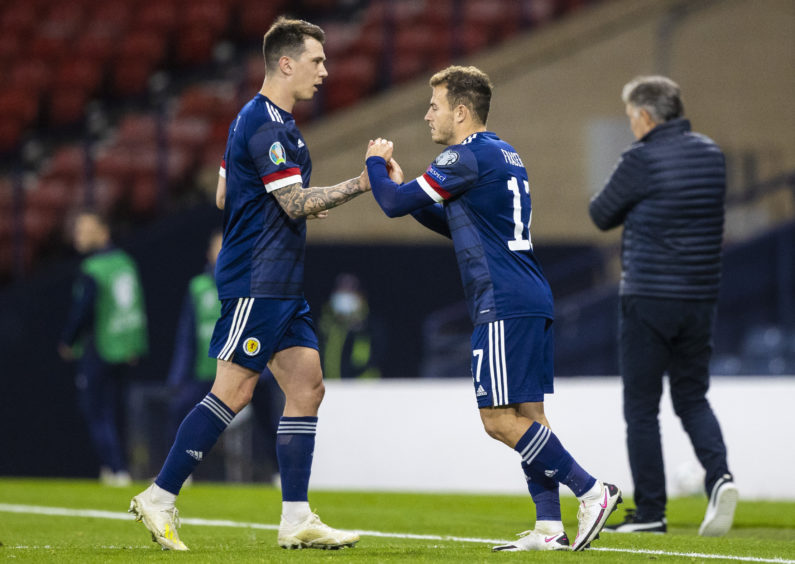 Scotland face Czech Republic tonight at Hampden Park, for their third home fixture in six days. They beat an isolation-ravaged Czech side in Olomouc last month and have the chance to complete a double-header over their nearest rivals for top spot in Group B2 of the Nations League.
Top this group next month and a play-off spot for the 2022 World Cup will be all-but secured. They will also have the opportunity to end a 23-year wait for tournament football in Belgrade.
"It'd be a great achievement for us all," said Jack. "The manager has had the same core since he's been in and we have that chance to go and do it.
"To be honest, it's about taking that chance. There's nothing to fear. Let's meet it head on and give our best shot. Hopefully, that's enough.
"The thing about being heroes and that side of it, you don't get too caught up in that. Of course, if we qualified and we did it, it'd be some achievement."