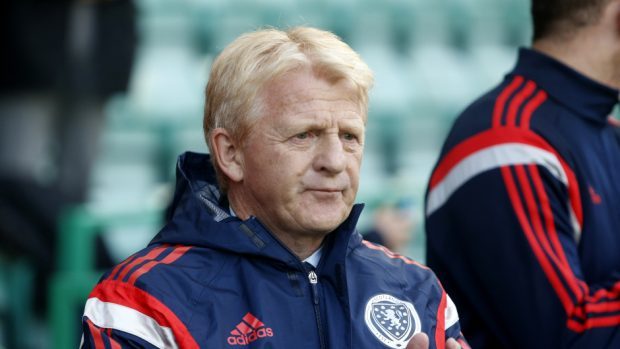 Owen Coyle believes Gordon Strachan remains the best man to lead Scotland to the Euro 2020 finals – and is convinced he will if given the chance.
Strachan's future as Scotland manager is unclear after another rollercoaster campaign ended in familiar heartache and dismay.
Despite shortcomings exposed in the failed bid to reach the World Cup play-offs for Russia 2018, Coyle believes the talent was there at the former Don's disposal to secure qualification.
Asked if Strachan should stay or go, the recently- appointed Ross County manager was emphatic.
Coyle said: "We should stick by Gordon. He loves the game and lives and breathes football.
"He's passionate about being manager of the country. I know he loves it and knows it is a very privileged, prestigious position.
"But he pours his heart and soul into it. He's a football man and, for me, he's the right man to take us forward into the next campaign.
"I'm sure, if he does, we will actually qualify for the European championship finals.
"We have the right man, with the right staff and group there. We need to give him the right backing and support to carry the job on."
Coyle shared the nation's agony on Sunday as the late-campaign momentum disintegrated in Slovenia.
He said: "I watched it and I'm disappointed the same as everyone else. Everyone wants to be in the finals of those tournaments. Again, as we always seem to be, we were so close.
"That said, we were close to reaching the play-offs and then we would have faced a really difficult two-legged tie, possibly against an Italy or nation of that calibre.
"We obviously would have loved to have had that chance and Scotland were a little bit unfortunate.
"We had a little bit of momentum and got ourselves in a good position but Gordon Strachan and his staff – and his players – will be disappointed by the goals they lost.
"The punishment came from set-plays and set-plays can change any game at the highest level.
"But I do think there has been a lot of encouragement, a lot of positives within the group.
"I can think back to previous groups where there wasn't really much of a feeling there, if we're honest.
"This time, we went right to the wire and, on another day, could have been in those play-offs. There is a lot to be pleased about, in that respect.
"We need to get over that final hurdle and get back to, as Scotland used to, reaching those World Cup and European championship finals."