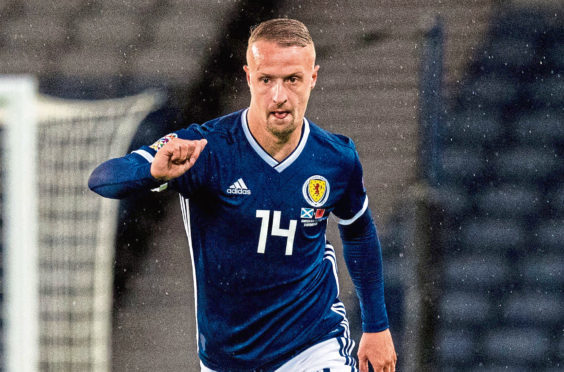 Celtic striker Leigh Griffiths has withdrawn from the Scotland squad.
The Hoops forward says he needs to focus on improving his fitness during the international break.
Griffiths was unhappy at being dropped for the Uefa Nations League win against Albania last month and Scotland manager Alex McLeish claimed the player had ignored his call following the match.
McLeish met his striker yesterday and following the meeting Griffiths has announced his decision to withdraw from the Nations League game in Israel on Thursday and Sunday's friendly against Portugal at Hampden.
Griffiths said: "It means a lot to me to play for Scotland and I hope to be part of Alex's plans again in future, if selected.
"I feel that I need to focus on my fitness over this international period and get back into the best possible shape.
"I had a good discussion with the manager to explain my decision. It's not one that I've made lightly.
"My aim is to be back to my best and be available for section for club and country."
Griffiths has scored four international goals in 19 appearances.