Scotland look to extend their unbeaten run against Israel in the UEFA Nations League tonight.
The Scots have only lined up against Israel on three occasions prior to tonight's game, but have secured the victory every time.
In their first clash, a World Cup Qualifier 37 years ago in 1981, 'King' Kenny Dalglish scored from within the six yard box after the Israeli defence failed to clear a threatening Scotland corner on the 54th minute.
The Tartan Army rejoiced that night, unknown to them their team would qualify for the 1982 FIFA World Cup in Spain and eventually top their group in the competition.
The team sheet will be very different to the one lining up against Israel tonight but who made the starting team 37 years ago?
Team sheet: Scotland vs Israel 1981
Goalkeeper: Alan Rough
Going the full 90 minutes without conceding a goal was the then Partick Thistle keeper Alan Rough. The Glasgow-born net minder represented his country at the 1978 Argentina and 1982 Spain world cups, earning 50 caps in the process.
Defence: Frank Gray, Danny McGrain, Alex McLeish, Kenny Burns
One player who will be making a return to Israel from the 1981 squad is central defender Alex McLeish. Now the Scotland manager, he will be looking for another victory over the Israelis.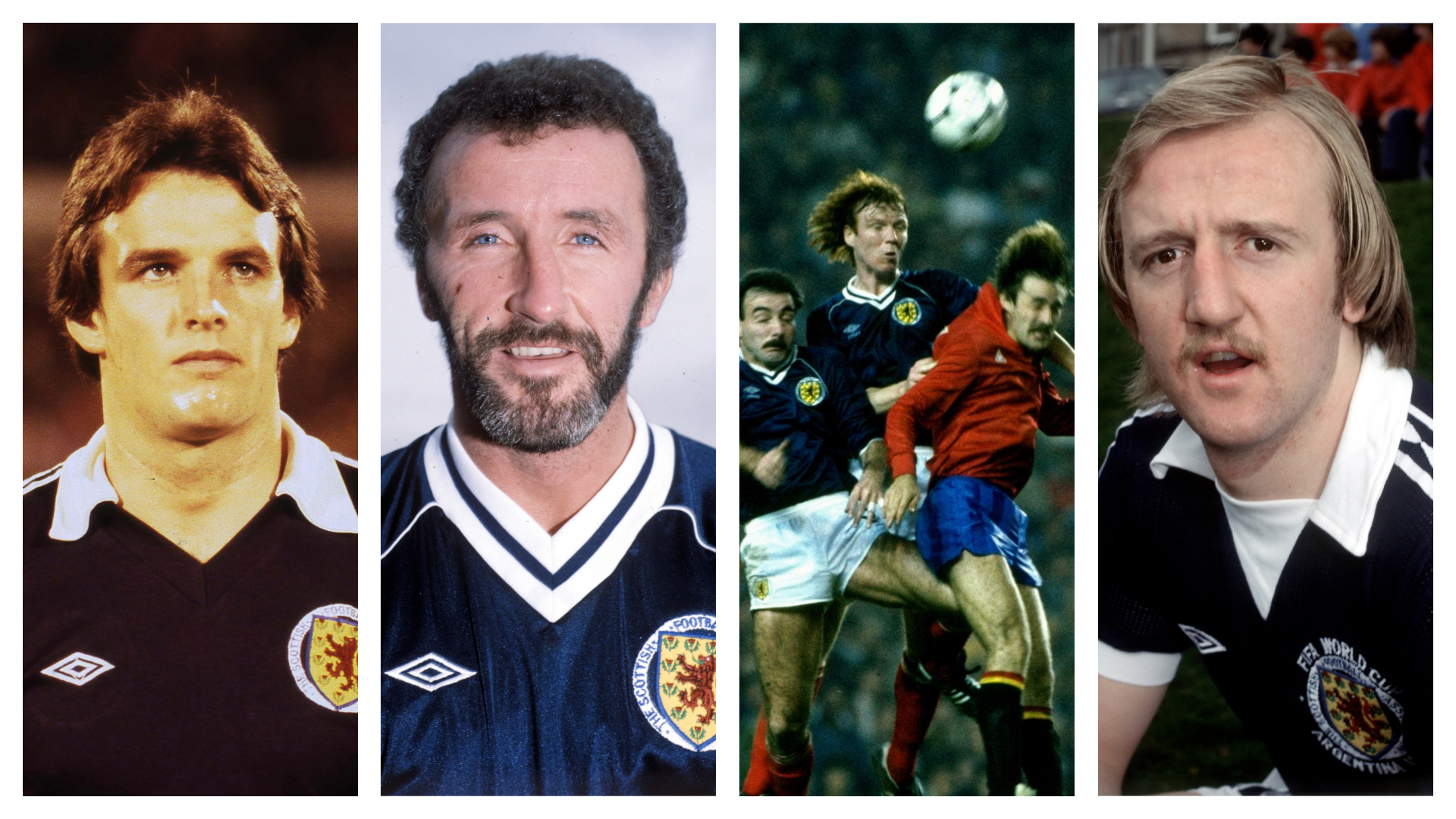 Joining McLeish on the pitch was left-back Frank Gray, who represented Scotland 32 times, MBE Danny McGrain and Football Writers' Association Footballer of the Year, Kenny Burns.
Midfield: Archie Gemmill, John Robertson, Graeme Souness, John Wark
Leading from the middle of the park was captain Archie Gemmill. During his career, the Paisley-born midfielder won the European Cup and three English league titles.
He scored a goal against the Netherlands in the 1978 FIFA World Cup, which is regularly cited as one of the greatest scored in the competition.
Forward: Steve Archibald, Kenny Dalglish
Netting the only goal of the game was forward Kenny Dalglish. Making a name for himself at Celtic and Liverpool he is regarded as one of the best Scottish footballers of all time. This was his 24th Scotland goal, Dalglish would only score six more in his international career.
Completing the frontal attack was Steve Archibald. A prolific goal-scorer for Aberdeen FC, Tottenham and Barcelona with 111 goals, he couldn't replicate that for the Scot finding the back on the net only four times in 27 appearances.
Manager: Jock Stein
The first manager to lead a British football team to the European Cup. Jock Stein lifted the long-sought trophy with Celtic in 1967 claiming a 2-1 over Italian giants Internazionale, also known as Inter Milan.
Eleven years after his accomplishment with Celtic, Stein was appointed Scotland manager on a full time basis successfully qualifying for the 1982 World Cup in Spain.