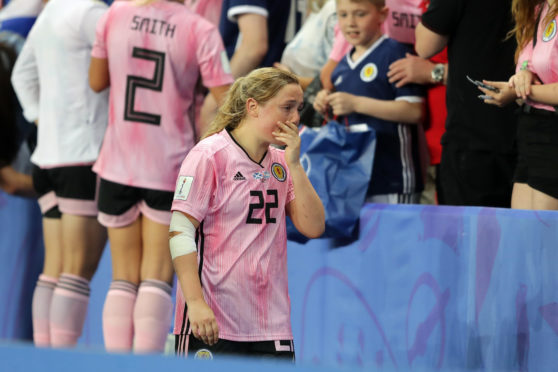 Erin Cuthbert was on an "emotional rollercoaster" as Scotland's women were knocked out of the World Cup in extraordinary fashion.
Shelley's Kerr's side managed to throw away a three-goal lead in the final 15 minutes of their Group D clash with Argentina in Paris.
It was agonising to watch and even more agonising to take play in. Cuthbert's goal to make it 3-0 appeared to have wrapped up victory but then it all went horribly wrong as Argentina scored three times, including the disputed winner from a retaken, VAR-awarded penalty.
Asked if she had ever experienced anything like it, a stunned Cuthbert admitted: "No, I haven't. That was an emotional rollercoaster, if I'm being honest.
"In football, you can have some incredible highs, like when I scored the goal. You can also have some devastating lows and that's what happened to me. We've now got the European qualifiers to try and pick ourselves up.
"I hope the major tournaments become the norm for Scotland. Some of us who are at the end of seasons so we need to go and regenerate our bodies and try to get away from it all for a little bit.
"We need to use this as motivation for the Euro qualifiers to make sure we get to the tournament. We have top players here who can compete at the very top level. We need to show that.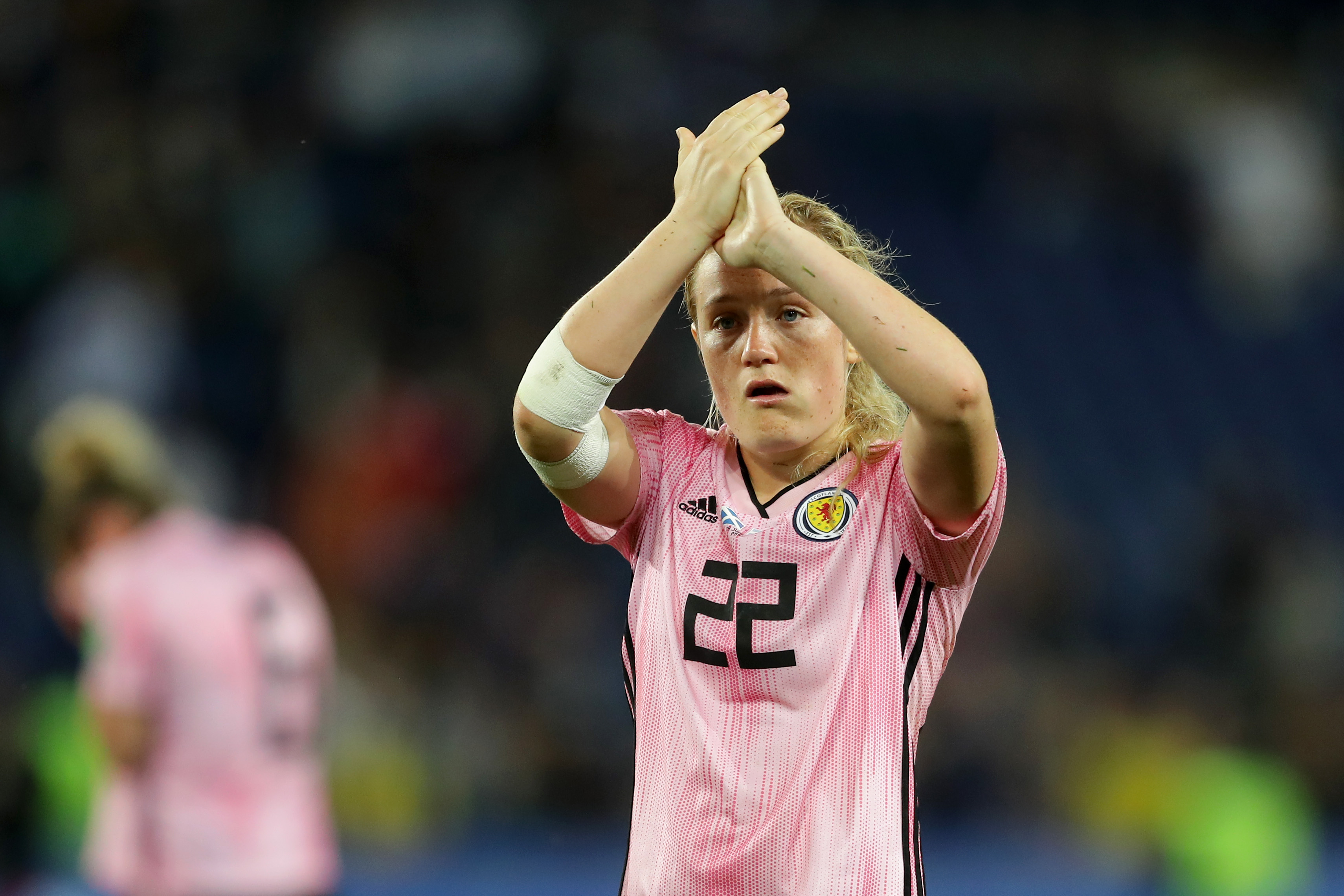 "I am just so disappointed but we did ourselves proud – and I hope we've done the country proud."
Cuthbert was asked if VAR is ruining the tournament.
She replied: "No. It's a new thing so for me it's a new emotion you feel on the pitch when you can't control it but you have to accept these things are going to have teething problems. You trust that they make the right decisions."
Cuthbert explained he goal celebration, which saw her hold up a photograph and kiss it.
She said: "It was a picture that I had in my sock. It was one of me as a little girl, which my dad gave to me before the World Cup.
"He said do it for the little girl who practised and practised. I saw my family in the stand so wanted to show my appreciation for them. They have given everything to my football for so, so long. Hopefully, that was a nice moment for them."