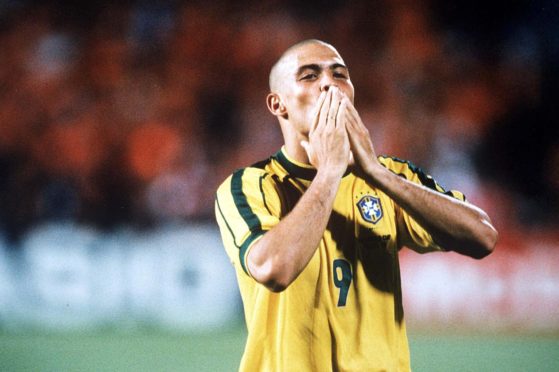 Ronaldo. The name conjures images of pace, power, lethal finishing.
But in 1998 it was not Cristiano Ronaldo the world was speaking about – he was just a precocious 13-year-old – it was the Brazilian 21-year-old who carried the hopes of his nation at the World Cup in France.
Scotland manager Craig Brown was the man charged with the task of trying to stop the world's most expensive player in his tracks in arguably the biggest game in Scotland's history – the opening match of the tournament in 1998.
It is 22 years to the day since Scotland walked out at the Stade de France in Paris. Brown had spent weeks preparing his side for their date with destiny. He knew stopping one man in particular was key.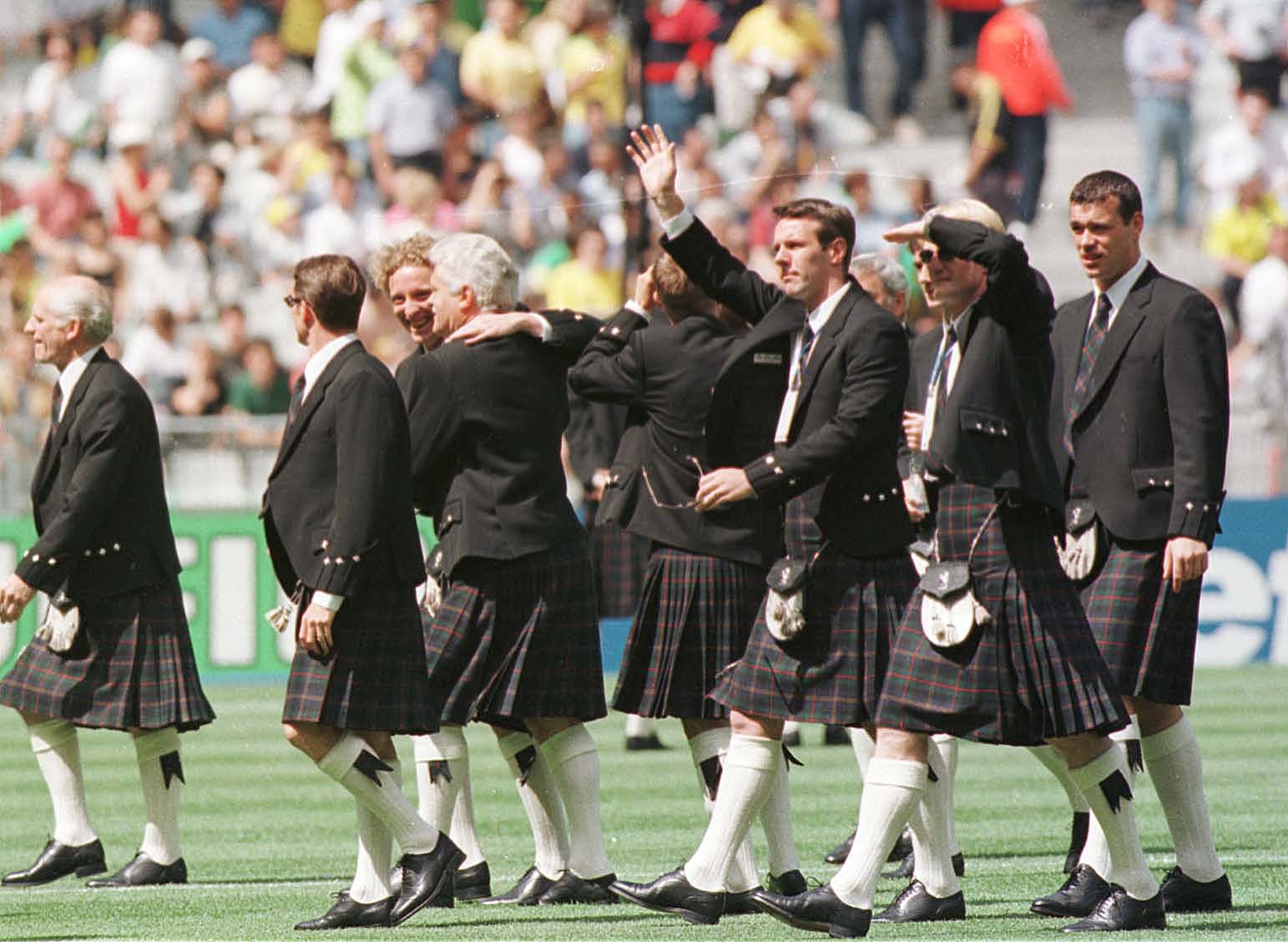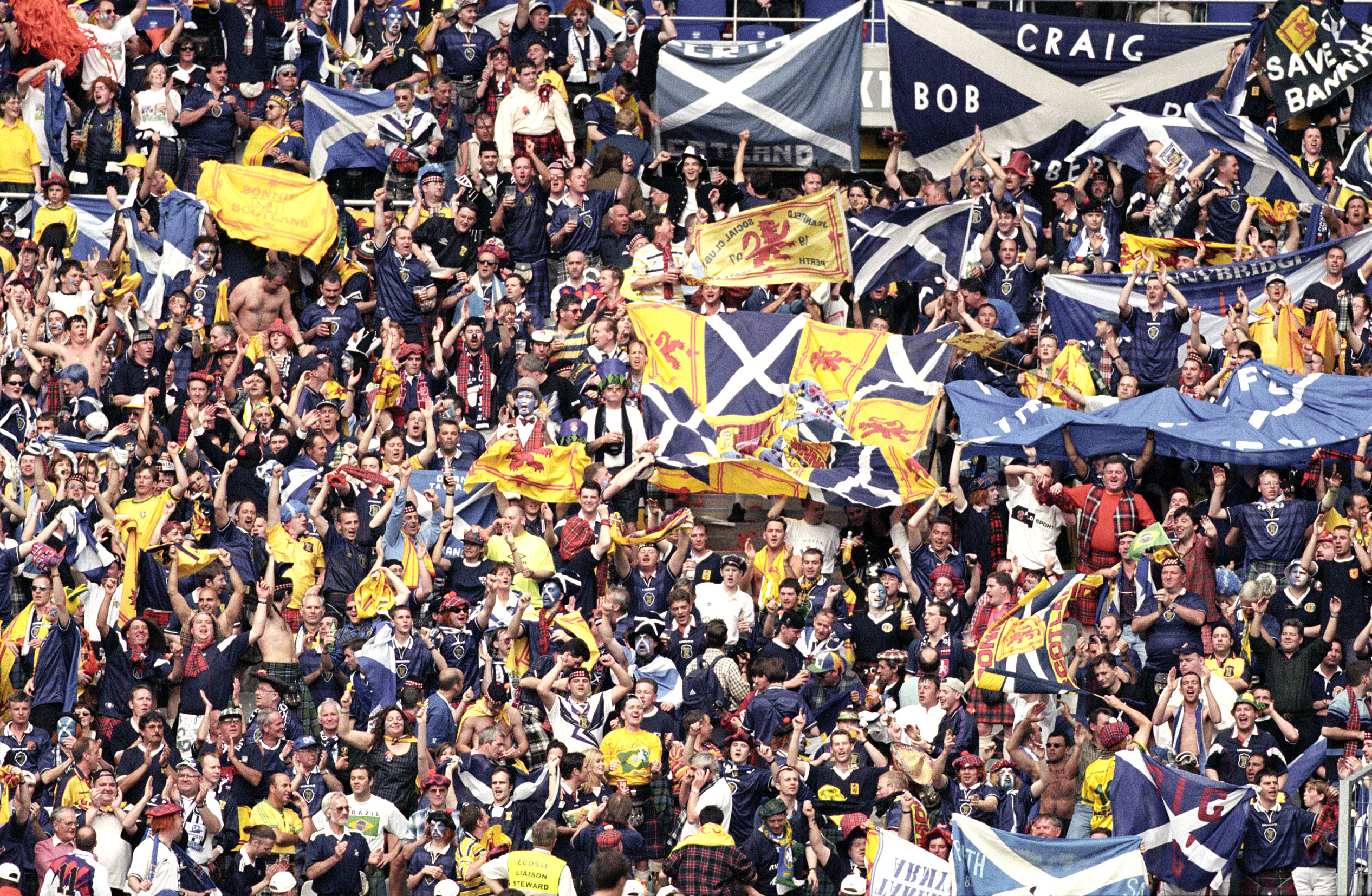 Knowing what needed to be done was one thing. Deciding how to do it, however, was another matter entirely and Brown enlisted the help of a former England manager to try to come up with a masterplan.
Step forward the late Bobby Robson. It was Robson who had brought Ronaldo to Barcelona in 1996.
He arrived from PSV Eindhoven, where he had scored 54 goals in 58 matches, for a world record fee of £13.5 million.
A year later, having scored 34 goals in 37 games for Barca, he was sold for a new record fee of £19.5m to Italian Series A side Inter Milan.
Robson knew the size of the task facing the Scotland boss.
Brown said: "Bobby didn't fill me with confidence when he told me Ronaldo was the best striker he had ever worked with and started rattling off the great forwards he had managed.
"He told me Ronaldo, by a mile, was the very best, so I asked him whether I should man mark him. Bobby said that was pointless as he would turn his marker easily.
"I asked if I should double up and again he said no as Ronaldo would find the spare man every time even under that pressure.
"Bobby's advice was to forget about Ronaldo and focus on how he gets the ball and cut it off at the source, so I watched nine Brazil games, two of them in the flesh, and saw that nearly every key pass came from their captain and right back, Cafu. Roberto Carlos would chip in with some from left-back, but on the whole Cafu was the main man.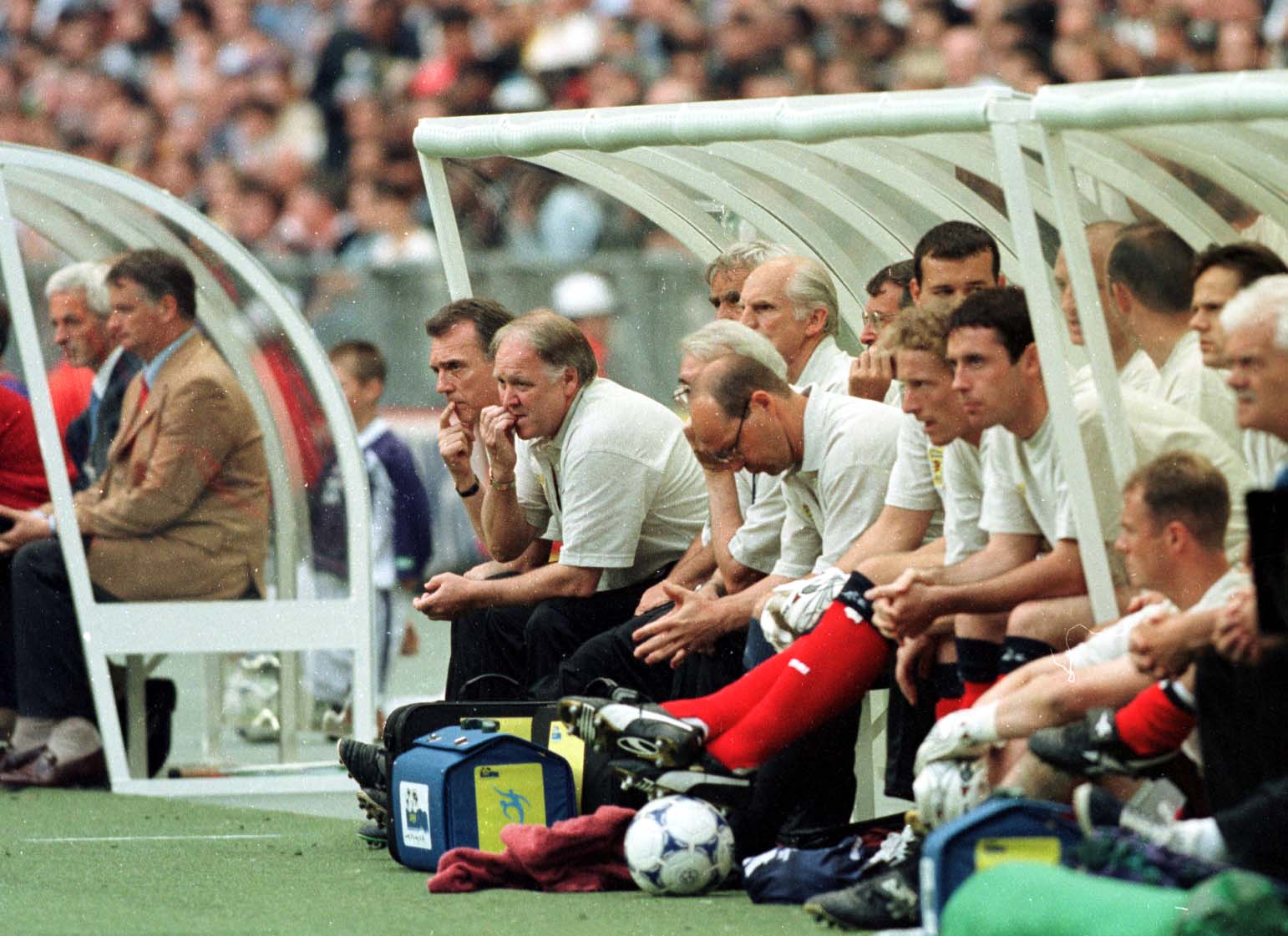 "Dunga and the rest of the midfield were not the suppliers.
"I gave Christian Dailly the role of man marking Cafu instead and told him 'If you let Cafu cross the halfway line and pass the ball to Ronaldo, you're off."
Shackling Ronaldo was just one element. Taking on the world champions in the opening game was another momentous task on its own and Brown could see the significance of the match was weighing heavily on the minds of his players.
He said: "Brazil were a strong team and we knew it. The magnitude of the game was not lost on us either and I could see even the senior players were nervous.
"This was at the time when the Brazil players used to walk out the tunnel hand in hand and I remember telling the players Brazil were so scared of us they were holding hands and that brought a few laughs and settled them.
"The story behind them holding hands came from their qualifying campaign. They lost in Bolivia where the altitude was horrendous and the return game in Brazil became huge as a result.
"Dunga had gone round his teammates before the game shaking their hands and urging them to perform in their big game when Mario Zagallo, their manager, spotted him and said they should all hold hands when they go out.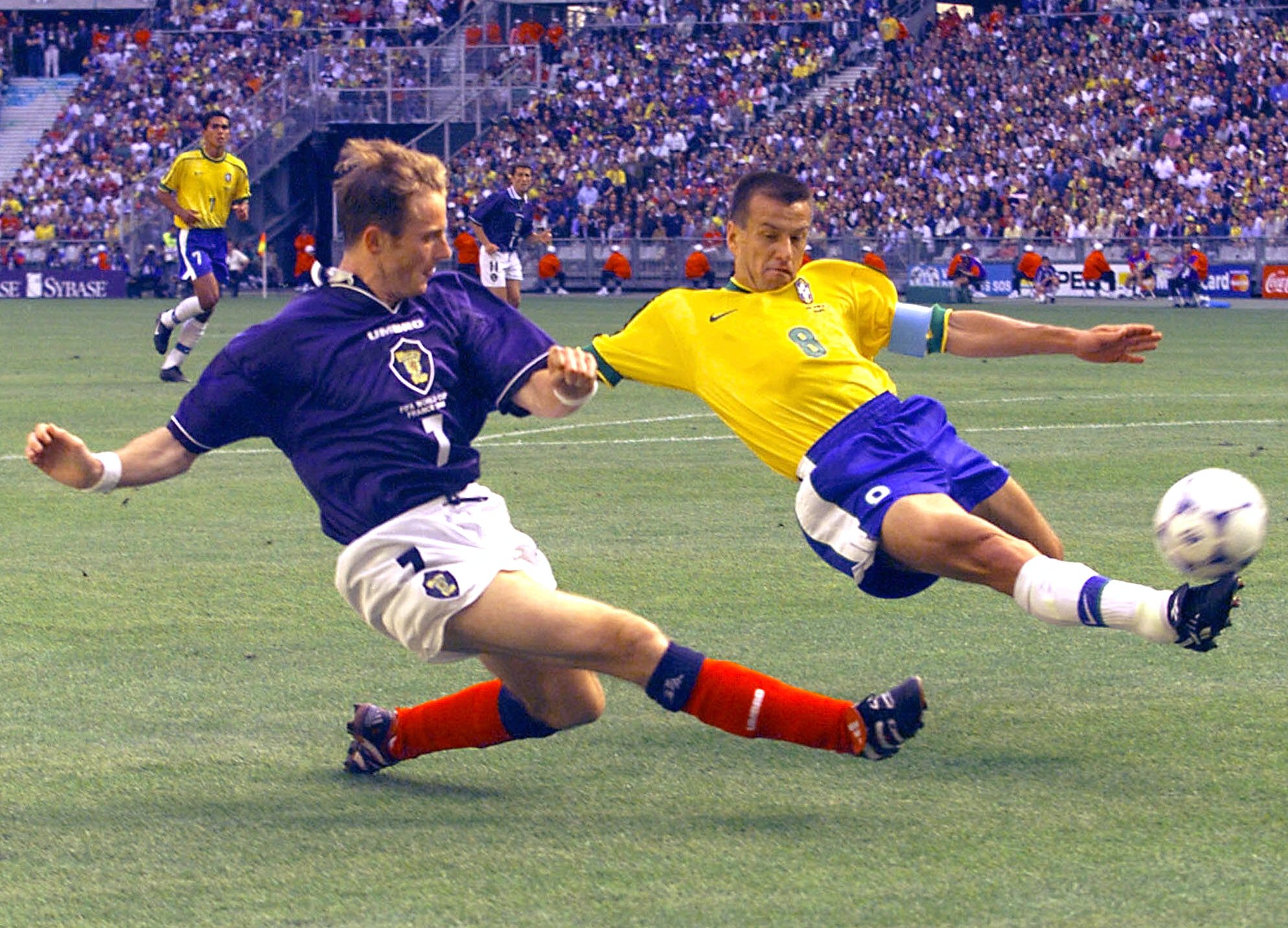 "The result was an emphatic win for Brazil and the holding hands gesture became a superstition. It must have worked as it helped them beat us."
The build-up to Paris felt like months as the whole of Scotland counted down the days until their date with destiny.
By today's standards, 1998 feels like the halcyon days of the national team. Nobody could have predicted it would be the last time we graced the greatest stage of them all in international football.
That the biggest game should be a loss in a major finals is galling, but Scotland at least went down fighting and full of pride with Tom Boyd's unfortunate own goal giving the world champions an undeserved 2-1 win.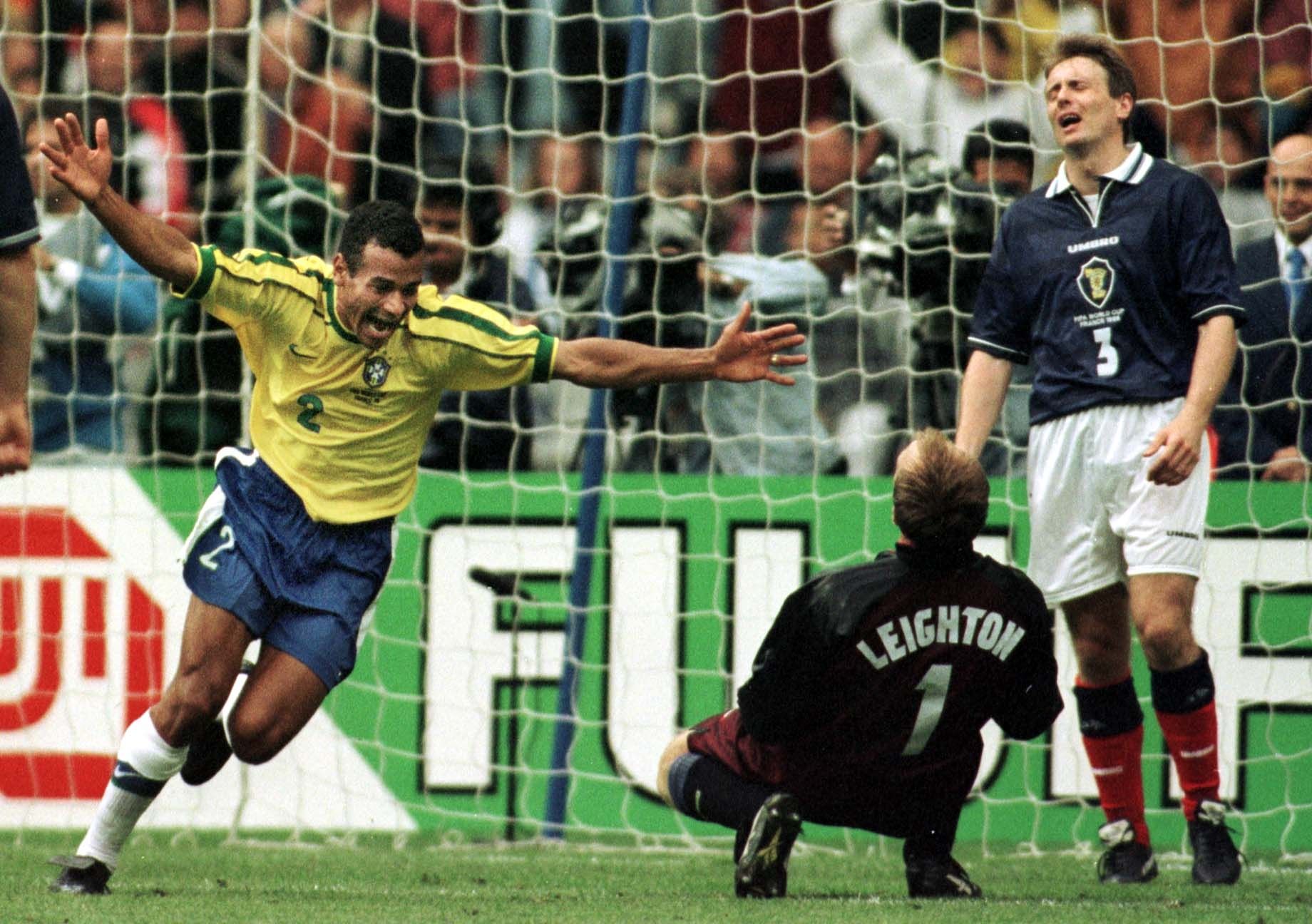 Brown said: "I was told the game was televised in 111 countries, but the focus was always on playing the game and not the occasion. We tried to block out the build-up and look only at the opposition.
"The ticket scramble was horrendous. I've always wanted to ensure my players don't feel inferior to any of their opponents, so I would try to find out how many tickets other countries were getting.
"I asked Colin Hendry to speak to Alan Shearer, his Blackburn team-mate, to see what the England players were getting. If Shearer came back saying six complimentary tickets and the chance to buy 10, I'd tell (then SFA president) Jim Farry that England were getting eight comps and could buy a dozen so my players felt they were treated well."
"The kilts we wore went down well – and not just with the Scotland supporters, the Brazilians loved it too.
"The build-up went as well as we could have hoped for but it all went downhill from there.
"Our boys were immaculate for the anthems, every player had his shirt tucked in. That was the sort of thing we focused on.
"We could control our appearance, our attitude and our behaviour, but we couldn't control victory."
Familiar pattern of heartache for Tartan Army
Scotland fans hoping to see their side build on a solid display in their tournament opening defeat to Brazil were left disappointed as the national team's World Cup campaign followed a familiar pattern of heartache.
A battling 1-1 draw with Norway briefly gave the Scots hope with Craig Burley's deft lob earning Craig Brown's side a point in Bordeaux.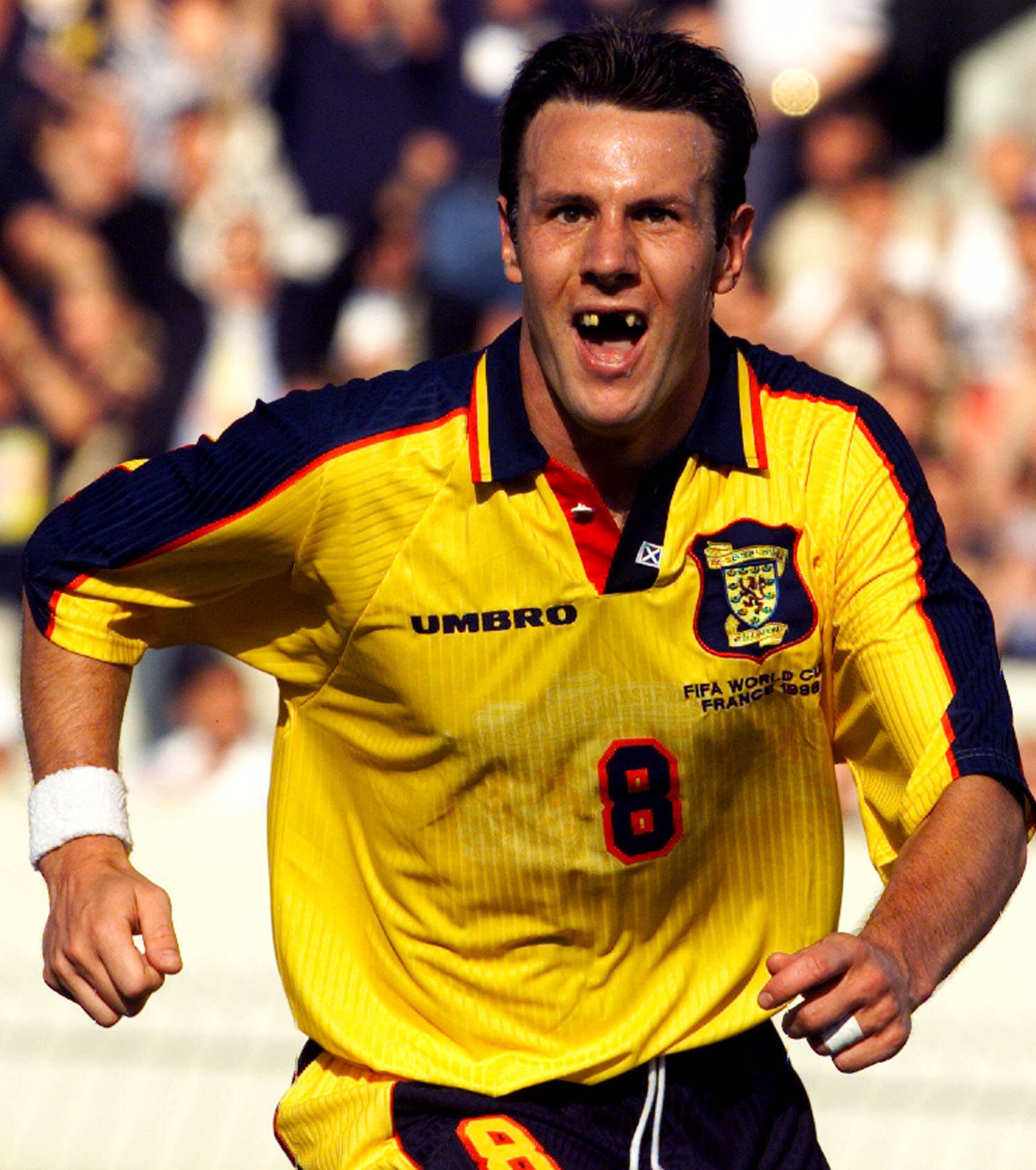 Brown said: "I've always believed the best pass in the game is the weighted ball into the space between the left-back and the left centre-back.
"So many left-backs were left-footed, while left-sided central defenders were few and far between too.
"In Kevin Gallacher we had someone who loved to play off the last defender and he was so quick that we knew a killer pass into that gap could really be an important tool for us.
"What I hadn't counted on was Craig Burley being the player to make the run into that space to meet Davie Weir's terrific ball, which got us the goal against Norway. We were the better side that day and only claiming a point was disappointing as we felt we should have won that game comfortably."
Despite failing to beat Norway, the Tartan Army dared to dream of a victory against Morocco in the final match, but the wheels came off in spectacular fashion in Saint-Etienne.
Two goals for Salaheddine Bassir and an Abdeljalil Hadda goal gave the African nation a resounding 3-0 win against a Scotland side which played most of the second half with 10 men following Burley's red card.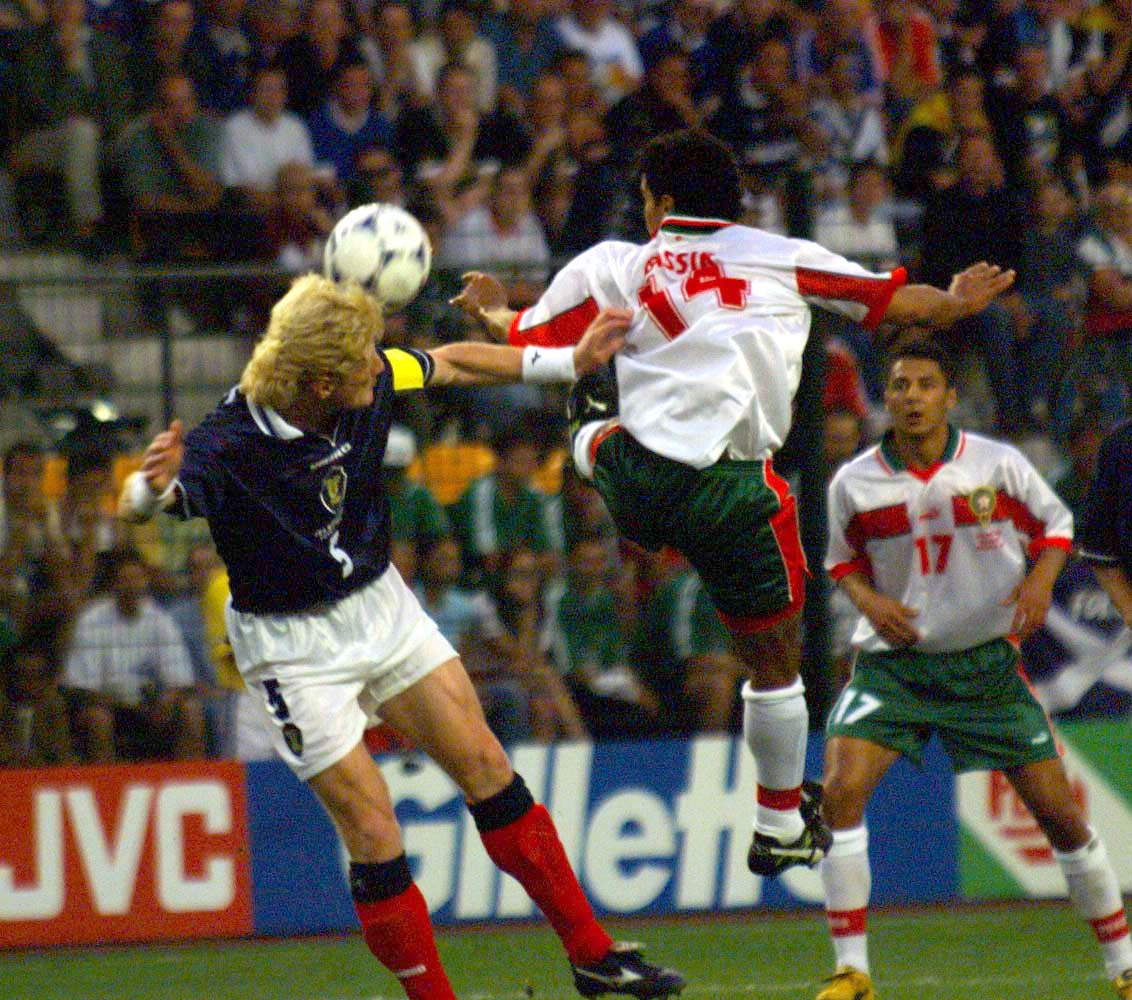 Brown believes Morocco were a quality team, but insists the scoreline flattered the opposition.
He said: "Scotland fans were dreaming of qualification, but we knew how tough our last game against Morocco would be. They were African champions and Morocco is a football-mad country.
"I still have the stats somewhere and we made more passes, had more possession and corners, but goals are the only statistic that matters and they were clinical."