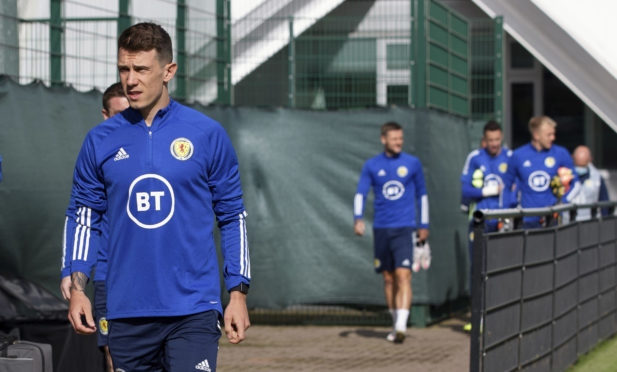 Ryan Jack believes this crop of Scotland players can be the ones to end the wait for a major tournament.
Scotland face Israel at Hampden Park on Friday night in a Uefa Nations League qualifier, while also facing the same side at the same venue next month to move one step closer to the European Championships.
The country has been without an appearance at a major tournament since 1998, when they last qualified for the World Cup.
Beat Israel next month then they will face either Norway or Serbia away from home, with the winners advancing to the tournament next year after it was postponed this summer.
Jack said: "I think, for me, it is obviously something to look forward to and it is an opportunity, a great opportunity for us to really go and stamp our authority and show that we can be the ones that can take the country to a European finals. For us, the ones that are in the squad just now, we are the lucky ones that have got the chance to do that.
"The mentality going forward, as I have said before, is to have a really strong trip here and then lead into next month. We know that is going to be make or break. As players, that is what you want to be involved in and I am sure, as players, we can step up and stamp our authority on it."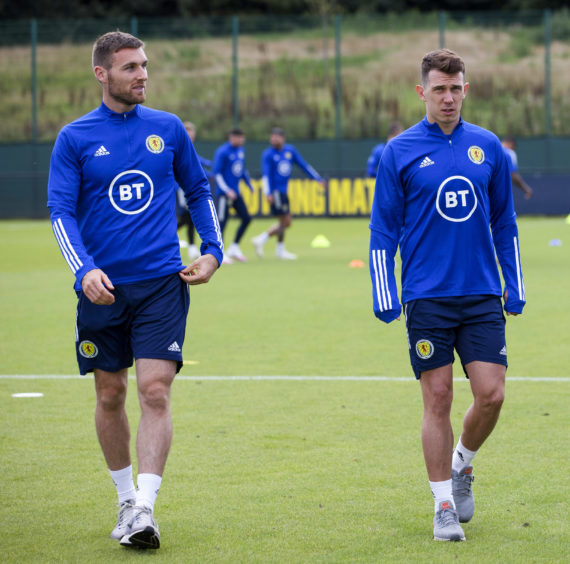 Israel are certainly familiar opponents, with Scotland having played them twice under Alex McLeish during the previous Nations League campaign.
They face them twice in the space of a month for different purposes, with a game against the Czech Republic sandwiched in between.
Jack added: "It's definitely a chance to lay down a marker. It's a bit strange that you are going to have a game against Israel before the play-off match.
"But it will give both teams a chance to look at each other. I have said before that it's up to us to lay a marker and say, 'This is what's to come'.
"It's important we get a couple of positive results and take all that momentum forward."
The away game against the Czechs on Monday presents somewhat of a logistical headache, given the country has been added to Scotland's quarantine list for people returning from there.
Players will be exempt from such restrictions and former Aberdeen midfielder Jack is confident all the stringent protocols in place around the national team will work.
He said: "Without a doubt these are strange times, even as a football player. At club level, they are doing everything they can to protect us and make sure we are fit and well.
"Since we met up with Scotland on Sunday night, the doc has all the same things in place here too. Over the course of the week we will stay safe, enjoy the games and hopefully do well in both."