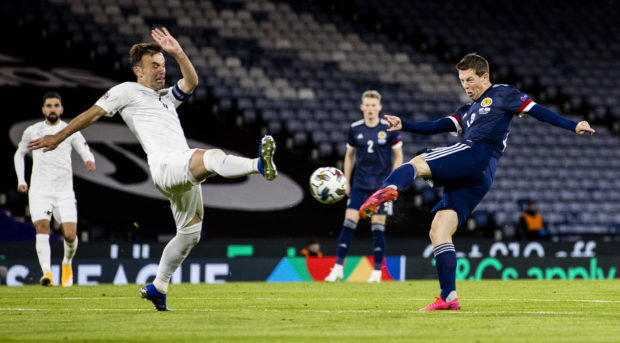 It is probably fair to say that the Nations League is a concept yet to really grab Europe's attention.
The somewhat synthetic nature of the competition is demonstrated by the fact that Scotland beat Israel to qualify for a playoff against Israel, for which they warmed up last night by playing Israel. It is not easy to clasp a compelling narrative thread among that.
With these lately frequent foes back in the same group once again, one might wonder what, in and of itself, was the point of the tournament's inaugural staging. The redesign of the various strata means that teams initially relegated have been reprieved, and at levels C and D those who contested win-or-bust promotion battles, like last night's Hampden opponents, have ended up both being elevated.
That is a shame, because in so doing UEFA has perhaps stripped this nascent concept of all that was good about it, in the truest sense of the word.
The new, unbalanced structure seems designed only to increase the number of heavyweight matches they can put on TV, but by packing levels A and B they are blocking up the routes to advancement which the original format offered ambitious and improving minnows.
While the qualifying formula for Euro 2024 is as yet undecided, one cannot imagine it will again offer a berth to the winner of a section which now contains only the seven lowest-ranked members, and if it follows a similar logic to the process announced for the 2022 World Cup the function will become that of merely a liferaft for stronger countries who drop off the direct qualification boat.
Another example of UEFA's propensity to take something for the benefit of the many and turn it to the advantage of the few.
So when this pair meet yet again in the Euro 2020 playoffs, they had better give it everything.
The golden opportunity of the repechage tickets to the finals may ultimately turn out to be a once-in-a-lifetime one.