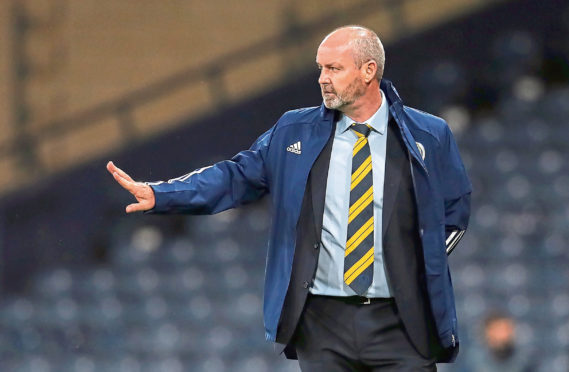 It is time for Steve Clarke to start delivering as Scotland manager.
The national team faces its biggest game in years on Thursday when we face Israel at Hampden in the semi-final of the Nations League.
We're effectively 180 minutes away from qualifying for a major tournament and I'd put Thursday's game down as being the most important we have faced since we took on the Dutch in the play-offs in 2003 when Berti Vogts was in charge.
Just take a second to think about that. It has been 17 years since Scotland played a game where the stakes were are high as this.
Let's be honest, the campaigns have been nothing short of mediocre since then.
I was lucky enough to represent my country and, while I'm proud of that achievement, I am a Scotland fan first and foremost. I find it so sad that the years of plodding along as a mid-table team in every qualifying campaign has knocked the stuffing, the belief, the joy out of us.
The most damning indictment of all is that we are seen to all shrug our shoulders and accept our fate.
Well, I'm not willing to do that. I'm looking at our group of players and I can see guys in there playing at a very good level who should be capable of doing more than they are showing us.
I watched John McGinn excel in a fantastic Aston Villa team against the champions of England on Sunday. The same champions where the captain of our national team was their best performer.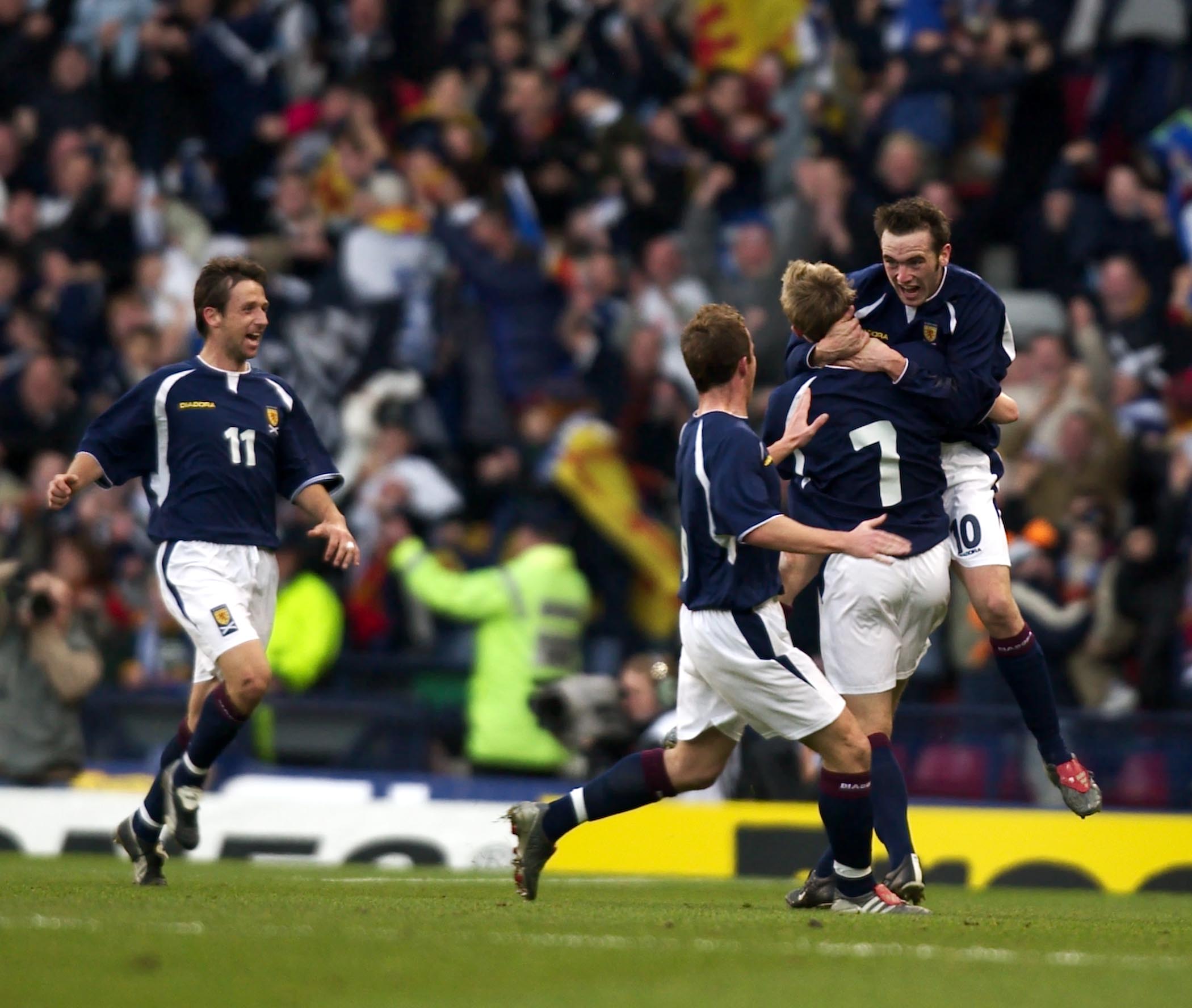 I see others in the Premier League and the Championship, not to mention those still in Scotland playing in Europe regularly for their clubs, and I find myself asking why we continue to fail?
The answer is that we still lack that dynamic player, someone like a Kenny Dalglish. That special talent who can be relied upon to put the ball in the back of the net when the time comes.
I laugh when I see all the focus on statistical data and diet and nutrition. Every modern professional footballer is a finely tuned athlete, but how they eat and look after themselves will not improve their technical ability.
I learned by coming home from school, putting on my old clothes and trainers and going out to kick a ball. I came back in, scoffed my tea in five minutes and was straight back outside kicking the ball again.
Steve is talking up our chances and he is right to point to the fact we are unbeaten in five games. But let's not kid ourselves on here. We beat Kazakhstan, Cyprus, San Marino, Israel and the Czech Republic reserves.
He has had his feet under the table for long enough now and this is his team now. I'm tired of seeing us go back to the drawing board every two years. It's up to Steve and his players to show there are better days ahead, starting with a win on Thursday.
A empty feeling
It is hard to disagree with Mike Mulraney, the SFA vice-president, and SPFL chief executive Neil Doncaster's belief that the decision not to let fans back to football matches is a political move.
I've been to a few games at Ross County for work purposes and have been three seats away from anybody else with no problem whatsoever.
Yet I can be out making deliveries in my van for my other job and see a driving instructor with a learner driver side by side in a car for a lesson. It makes absolutely no sense to me.
I've no issue with the driving instructor as they need to make a living like the rest of us, but I don't seen how medically that can be safe yet fans watching games socially distanced is a health risk.
I'd love someone to explain the rationale behind the stance and I'm sure I cannot be the only one baffled by what is going on.
It's a tough time for Premiership clubs in Scotland, but at least they have a television deal to help prop them up during these uncertain times.
But for clubs in the lower leagues of the SPFL and further down the pecking order of the game they simply cannot afford to play games with no other sources of income being generated.
Gate receipts are vital to keeping our clubs in existence.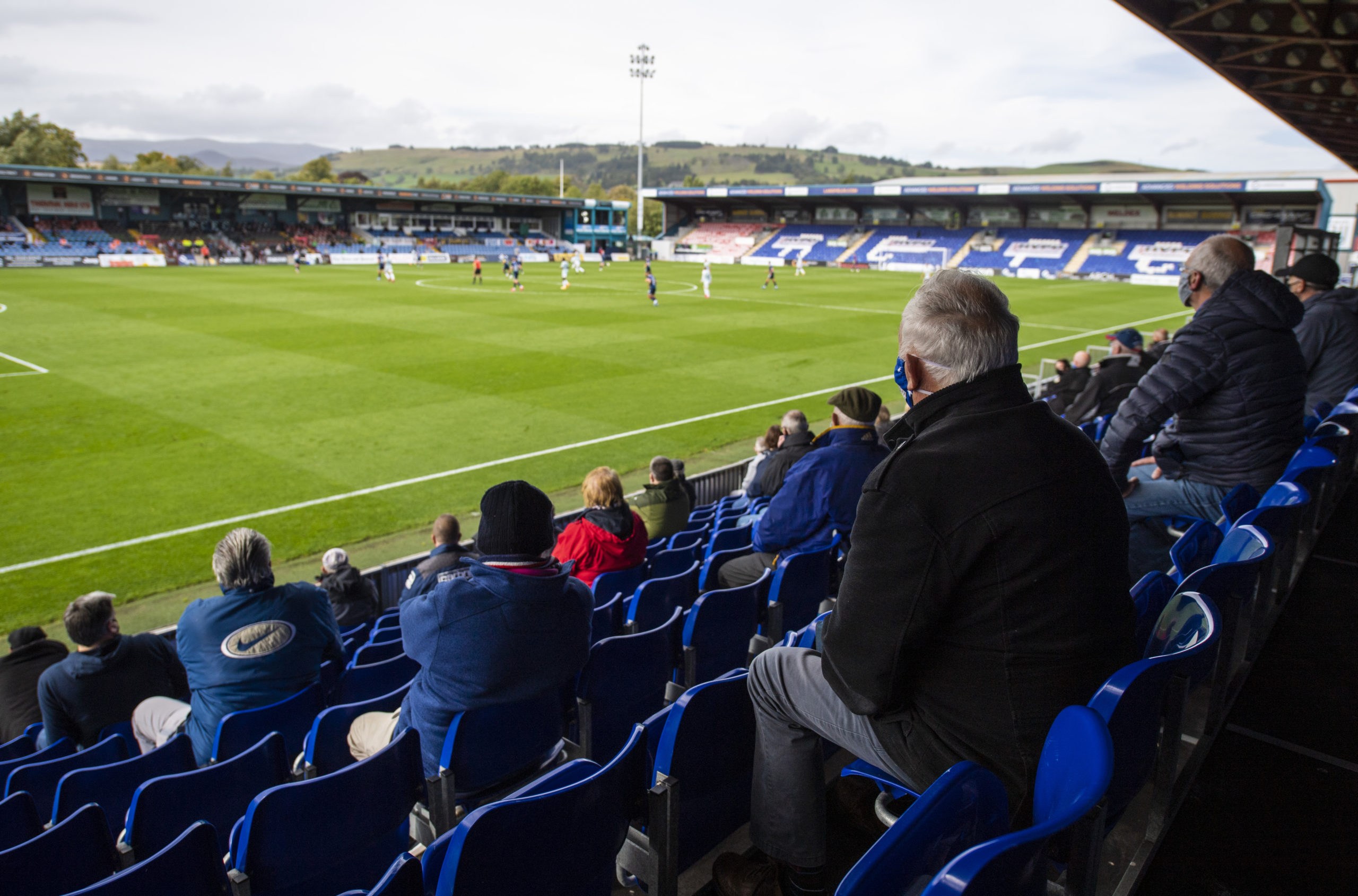 Cup fever
The Betfred Cup is here at last. Everyone feeling excited about their club returning to action? I'm sure you are.
I'll be up at Brora on Saturday to see Steven Mackay's side take on Dundee and I'm looking forward to it. It will certainly be a baptism of fire for Brora after facing Hibs tomorrow at Easter Road and I wish them well.