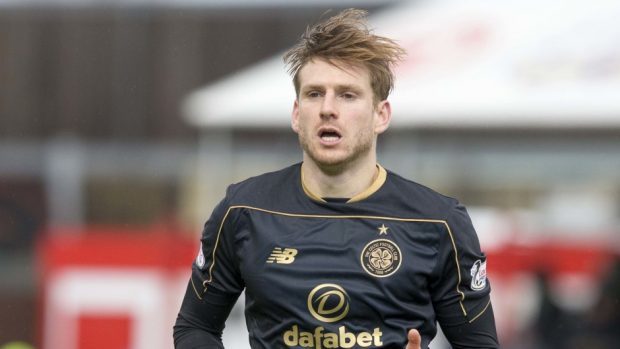 Celtic midfielder Stuart Armstrong expects to finalise a new contract with the Hoops soon.
Armstrong, a nomination for the PFA Scotland player of the year after Celtic's treble-winning season, is now in the final year of his contract which expires next summer.
The Inverness-born player, who was brought up in Aberdeen, has been linked with a move to newly-promoted English Premier League side Brighton.
The 25-year-old is keen to extend his stay with Brendan Rodgers' men and hinted that an agreement is likely to be reached soon.
Armstrong said: "That was something we talked about and had decided to leave until the season was finished and then we would pick things up again from there. I'm sure we will take care of that soon.
"We can never put a time limit on these things but they normally take care of themselves. It is the happiest I have been in my career. That has shown on the park and I am very happy and playing well. I am playing some of the best football of my life."
Armstrong won his second Scotland cap in Saturday's 2-2 draw against England, accepting the blame for the misplaced pass which led to Harry Kane's added-time equaliser.
Armstrong is relishing the end-of-season break and added: "It has been a good season but it has been a long season.
"There has been a lot of work put in and a lot of games and travelling, so I will be looking to switch off from football for the next while before we get back in.
"We will be better prepared but that is for next season. I just want to switch off, reflect and look forward to the new contract."