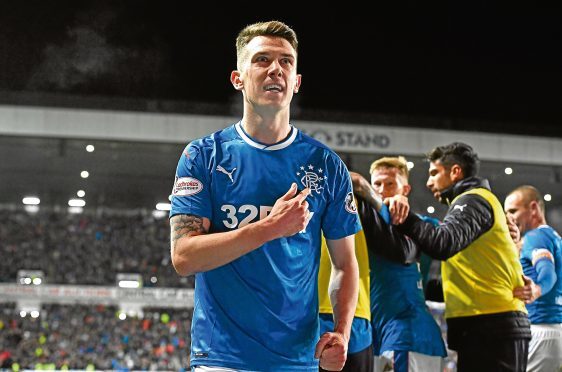 Rangers interim manager Graeme Murty insists the benchmark has been set after his side's 3-0 win against Aberdeen at Ibrox last night.
Two goals from James Tavernier and a Carlos Pena goal ensure a comfortable night's work for the Gers after back-to-back defeats in the Premiership and Murty is demanding the standard is maintained.
He said: "It has to be the benchmark. That level of insensity, that grit, that fight and that level of quality. You saw all those aspects from the team tonight.
"It's some standard to live up to but if you want to play in this team that's the level you need to get to.
"I see these guys train every day and I see the level they get themselves to.
"They've just upped it tonight and shown the level they need to be at for the rest of the season. I asked for a performance and they gave me a really good one."
Murty expects the Dons will try to respond strongly in front of their own support when the two teams meet again at Pittodrie on Sunday but insists his players can handle the trip to the Granite City.
He said: "I'll always be confident in the players. It's down to them to perform. We've set our benchmark down but it means nothing if you don't go and back it up. It's a different game on Sunday and we have to make sure we wrap them up in cotton wool and get them ready to play at a good standard again.
"I don't imagine Aberdeen will take that result lying down. That's just one good game. This club has been built on decades of good games and that's where we aspire to be."