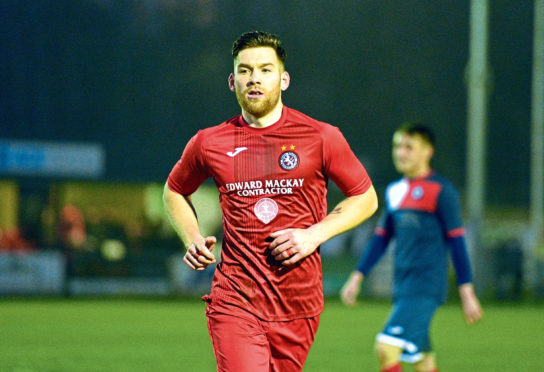 Former Brora Rangers favourite Gavin Morrison has urged league bosses to reconstruct the SPFL and allow ambitious clubs the chance to progress.
Morrison, who played for Brora between 2013 and this January, believes the Cattachs and Kelty Hearts have earned their crack at League 2 and should not be overlooked in restructuring talks.
A setup of three leagues of 14 has been mooted, which would oust the Highland and Lowland League champions from such discussions. Morrison reckons this would protect teams doing the "bare minimum" to stay in the SPFL, rather than rewarding those with the ambition to move on to a higher level.
The Cowdenbeath midfielder played in the pyramid play-offs during his time with Brora and won the Highland League in 2014 and 2015. He believes his old club deserve to play in the SPFL and sees this as a good time to shake up Scottish football.
Morrison said: "Since I have been there, Brora and other Highland League sides have definitely shown they can mix it with teams in the higher divisions and have earned the right to be there.
"It would be very disappointing as there's not enough teams moving in and out of that division. Teams in that division are protected. You do have very ambitious clubs that want get into the leagues and why not?
"If you're sitting there with ambition, have got the backing and are on an upward trajectory, why not let them come into the league and put pressure on those teams that are doing the bare minimum to stay in the league. It will make others start thinking that just sitting being comfortable is not good enough.
"Brora and Kelty are impressive sides. Look at what Cove Rangers have achieved this season and what Inverness did back in the day. It might not be what a lot of clubs want to hear and maybe some clubs are intimidated of clubs with backing and ambition; they may not be in the fortunate position to attract players to play for them and be more aggressive with how they approach joining the leagues."
Morrison, who started his career with Caley Thistle, also makes the argument that playing teams twice a season, rather than the current four, as they do in the Highland League would make for a more entertaining spectacle.
Brora were the first team from either Highland or Lowland League to compete in the pyramid play-offs, when they were beaten by Montrose in 2015.
He added: "I'm close with Steven Mackay, the manager, as I work with him down in Dunfermline, as well as David Hind, the first-team coach. I'm still in touch with a few boys up the road and was talking it through with Joe Malin, Dale Gillespie and Ally Macdonald recently.
"Those guys aren't stupid. They know themselves how good they are and what they could achieve. They deserve to experience it and see how far they can go.
"I'm obviously gutted I can't be part of it – I wanted to do it years ago when we missed out against Montrose. But there's no reason why they can't do what Cove have done and excel in that league."
Brora chairman William Powrie has spoken openly of his desire to get the Sutherland club into the SPFL, with the outcome now resting on the discussions between the members of the SPFL's reconstruction group.
Morrison said: "William got on board with the main target of getting into the Scottish football league and it's definitely something he's passionate about. He wants to get Brora as high as he can and it's the driving force behind what he's trying to achieve with the rest of the guys behind the scenes.
"They've set targets, achieved them and the next step would be to go into a play-off. If that's going to be taken away, they should definitely have an opportunity to go into the leagues. It's a great opportunity to reconstruct and accommodate these teams."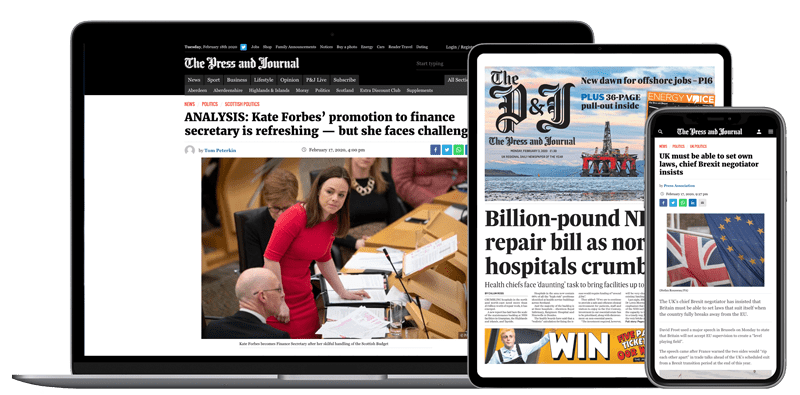 Help support quality local journalism … become a digital subscriber to The Press and Journal
For as little as £5.99 a month you can access all of our content, including Premium articles.
Subscribe