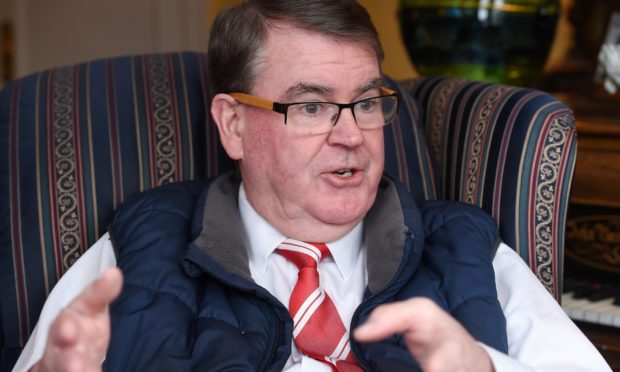 Brora Rangers chairman William Powrie believes the SPFL has "failed to step up to the plate" over the breakdown of reconstruction talks.
Highland League champions Brora and their Lowland League counterparts Kelty Hearts have been all-but denied promotion to the SPFL, after Aberdeen chairman Dave Cormack revealed yesterday the Premiership clubs would not vote in favour of reconstruction.
Dons chief Cormack did go on to state discussions could be revisited once they are through the worst of coronavirus, which did leave Powrie perplexed.
He felt the setting up of the reconstruction group by the SPFL, done as part of finishing the seasons in the Championship, League 1 and League 2, could have been used as a way of placating those clubs that would have been negatively affected, rather than a chance for genuine change.
Powrie said: "It's disappointing so far as the SPFL are concerned as they had a real chance to embrace the pyramid system and singularly failed to step up to the plate. If you think it was the SPFL who commissioned the reconstruction group, you really wonder what the long-term agenda was, if the findings can be summarily dismissed. I think the motives could well have been placation.
"I read that (could be revisited) and what I would say to Dave Cormack is can he explain what he means? Is it three days, three months or three years? It's complete ambiguity.
"It looks very much like the door has been slammed in our face. You feel like the grand old Duke of York, being marched up to the top of the hill and back down again."
Powrie had previously spoken of the need to get promoted this season and laid bare the £30,000 financial hole they faced because of the football shutdown.
He added: "It leaves us in the Highland League, unless something comes from left-field. The whole budget of the club will have to change. The ease of getting sponsorship next season will be much more challenging. We will have to cut our cloth accordingly, as I'm sure will the other Highlannd League clubs.
"Clearly we want to progress and if we don't do it this season, then we want to do it next season. It's still very raw and it almost feels worse than losing a play-off game. If we lost that we would have accepted we weren't good enough and would have gone back to the Highland League."
The Cattachs had been in close contact with Kelty during the whole process and both leagues had representation on the reconstruction group, with Highland League secretary Rod Houston there on behalf of clubs in the north.
Powrie said: "There's a degree of anger from the directors I have spoken to and I have been in contact with Kelty Hearts since the decision was announced.
"We have used every opportunity we have been given to promote our cause. This is all with the caveat that Rod Houston did an exemplary job and no criticism is directed at him."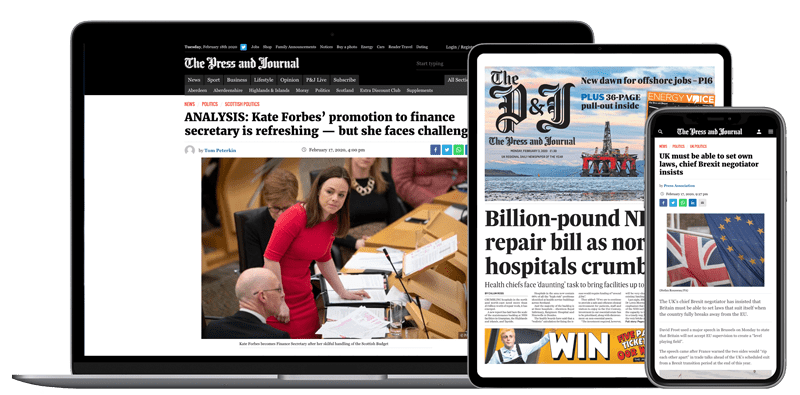 Help support quality local journalism … become a digital subscriber to The Press and Journal
For as little as £5.99 a month you can access all of our content, including Premium articles.
Subscribe