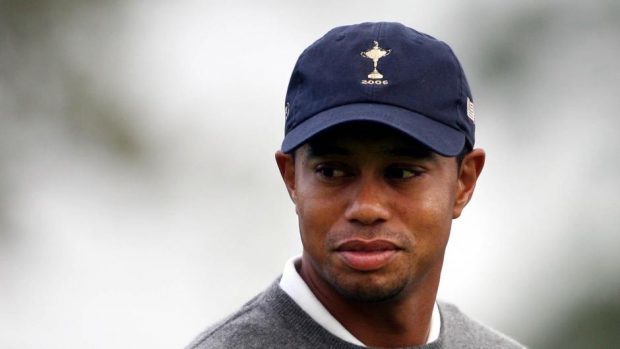 At one stage Tiger Woods feared he would never be able compete at an Open championship again but believes the competition now represents the best opportunity of adding to his 14-major haul.
The 42-year-old makes his first appearance in golf's most illustrious event since 2015 at Carnoustie this week.
The fiendishly fast conditions at the Angus links could play into the hands of Woods, who mastered the scorched fairways of St Andrews in 2000 and Hoylake in 2006.
This is Woods' 20th Open and fourth at Carnoustie and he appears genuine in his belief that he can add to his three Claret Jugs.
The former world number one has already demonstrated this year that his iron play is sharp enough to contend  – the big question mark is whether he can rediscover that magic touch on the greens, the weakest part of his game since his return following a fourth back operation in three years.
Woods' form in 2018 has been hugely encouraging.
A runner-up spot at the Valspar Championship and a tied fifth placing at the Arnold Palmer Invitational heighted expectations heading into the Masters where he finished 32nd.
He missed the cut at the US Open but another top five on his last outing – the Quicken Loans National earlier this month – has proven that Woods is a force to be reckoned with again.
It has been a remarkable journey for a player whose career looked all but over but, now he is back fully fit, the American would love to play himself into contention at Carnoustie this week.
Woods said: "There were definitely points I thought I would never play in this championship again.
"It's great watching it on TV but it's even better in person.
"I remember how it feels to come down to the last hole with a chance to win.
"Knowing I may never have that opportunity again didn't feel very good.
"To have the opportunity to come back to Carnoustie to play here in Scotland again is a blessing.
"There were some times where I didn't think I'd ever be able to do this again, and lo and behold, here I am playing my third major of the year."
Woods still has the distance off the tee to compete with the younger generation of golfers but feels the nature of the Open championship will be his most realistic opportunity to win majors longer term.
He said: "The fact is you don't have to be long to play on a links-style golf course.
"Look what Tom Watson did at Turnberry at the age of 59. Greg Norman was there at Birkdale when he was 53 so it certainly can be done.
"You get to places like Augusta National, where it's just a big ballpark and the golf course outgrows you, unfortunately. That's just the way it goes.
"But on a links-style golf course, you can roll the ball. I hit a 3-iron that went 330 this week.
"Even if I get a little bit older, I can still chase some wood or long club down there and hit the ball the same distance.
"Distance becomes a moot point on a links course.
"Creativity plays such an important role and you've got guys like Tom doing well late in his career. There's a reason why he won five of these – he is very creative and hit all the shots."
Woods tees off at 3.21pm tomorrow with Inverness golfer Russell Knox and Japan's  Hideki Matsuyama.