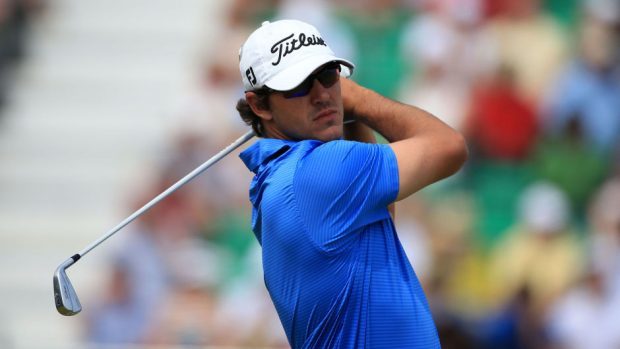 Brooks Koepka may be a two-time major champion but the American says the most enjoyable period of his golfing career was playing on the Challenge Tour.
Koepka, who successfully defended the US Open at Shinnecock Hills last month, has enjoyed a rapid rise to golf's top tier.
Five years ago, he graduated from the Challenge Tour by claiming his third win of the season at the Scottish Hydro Challenge at Aviemore.
He became a European Tour winner the following year with success at the Turkish Airlines Open and is now ranked as the fourth best player in the world following his latest US Open success.
But Koepka reflected fondly on his Challenge Tour days ahead of this week's Open at Carnoustie where he will start as one of the main contenders.
He said: "I didn't have many options when I turned pro except to come over here and play.
"I have said this a million times but it was the most fun I've ever had playing golf.
"I enjoyed it way more than I probably do now, playing on the PGA Tour.
"In the States, you have your team and other people around, such as your wife or girlfriend and guys go home to them.
"You don't see guys coming out for dinner or watching the football matches together.
"The Challenge Tour was a bunch of fun and by far the most exciting time in my life.
"It's definitely more relaxed. It felt like the whole tour was on the plane and you would get there and everybody would be staying in a small town and going out to eat together.
"The whole restaurant would just be guys who were playing on the tour.
"Looking back on it, I probably wish it could have lasted a bit longer but then part of me doesn't because I can move on.
"But they are memories I will have for the rest of my life."
Koepka's length off the tee could be a major advantage at Carnoustie this week if conditions are calm – but the American insists there is far more to his game than brute strength.
He added: "I think I've always been one of the best putters. Statistically, I think I am always top ten inside eight feet. I just don't think many people know that.
"They get infatuated with distance and they only see that. I hit it long but there are quite a few guys who hit it much further than I do.
"My short game's come a long way in the last few years.
"I can take advantage of long golf courses but I enjoy plotting my way around probably more than the bombers' golf courses.
"You've got to be very disciplined and that's the kind of golf I enjoy."