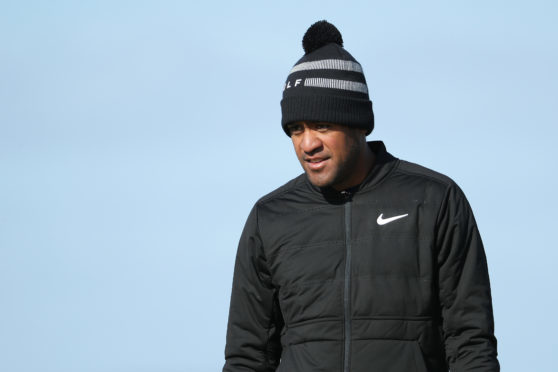 Tony Finau is ready to test his game to the maximum as he prepares to take on the challenge of links golf this week.
The American is playing at the home of golf for the first time in his career and is focused on making his first trip to the hallowed links a memorable one at the Dunhill Links Championship.
He said: "This is my first time playing St Andrews so I'm excited. I've heard about this place my whole life and I feel as if I'm on holy ground almost. I'm looking forward to playing three top-notch golf courses where golf started.
"I'm still learning but I've had some success out here which is cool. I'm learning how to play the game when it started and I really enjoy the creativity it takes to play links golf."
Finau arrived in Scotland from France where he was a member of the losing United States team on his debut at the Ryder Cup.
His contribution was commendable in what was a tough three days for the Americans but the experience has whetted Finau's appetite for more.
He said: "It was a great experience for me but not the result our team wanted although we continue to learn and hopefully we have learned what it will take to win next time around.
"I got two points on the board for the team which was nice but obviously not enough for the team. The Europeans played a lot better than we did.
"But the camaraderie we had as a team is something I want more of and I got to know the guys on the team a lot better. Hopefully I can make the team again and come out on the winning side."