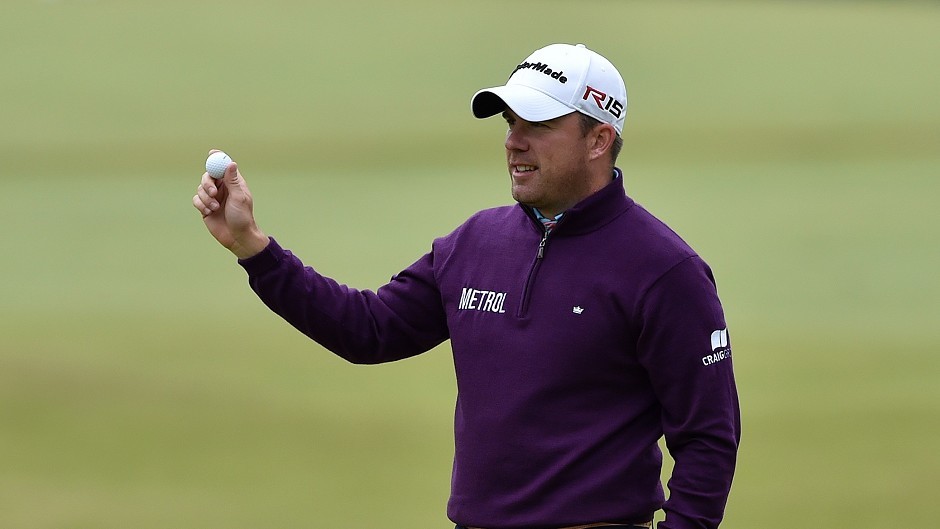 Richie Ramsay hopes to build up a head of steam after taking inspiration from a motivational analogy as he attempts to secure his European Tour card.
The Aberdonian needs a strong finish to the season as he tries to move inside the top 110 from his current position of 127th in the Race to Dubai rankings and keep his playing privileges for 2019.
A two-under-par 70 at Carnoustie yesterday helped Ramsay move to one-under in the Dunhill Links Championship and he is hoping for a big round at St Andrews today to put himself in contention in tomorrow's final round.
He said: "I read a lot of motivational books and one of the analogies is of a steam train and to power it you have to get the steam going.
"A degree or two there powers the train and it keeps going so If I can get out there and get a little run going the momentum will be there and I can do what I want.
"You go up and down in life and when you are at the bottom you find out what the weaknesses are and what you are made of.
"You almost have to embrace it and enjoy it and maybe it will make me a better player for it rather than keeping my head down and letting myself feel I'm under too much pressure.
"I just have to go out there, enjoy it and play my best golf. I know I'm capable of it and I'm trying to enjoy it. I don't want to be scratching my head going what else am I supposed to do?
"I'm not a Rory McIlroy or a Jordan Spieth, I just want to get the most out of my game while I have the opportunity to play in these events.
"This is one of the tournaments which is a red flag at the start of the year and if you are asking me about tournaments I'd want to win this would be in my top two so I'm hoping to do well tomorrow and I'll be trying get myself in the mix for Sunday."