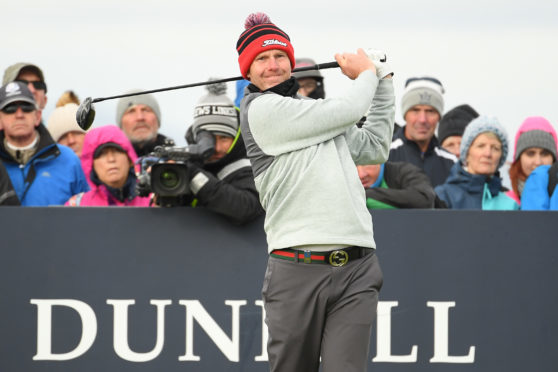 Stephen Gallacher will go back to the drawing board this week as he tries to find a solution to his putting woes which cost him the chance of a second Dunhill Links Championship.
Gallacher was a frustrated figure as he reflected on so many opportunities missed after finishing tied in seventh place on eight-under par thanks to his closing 75 at St Andrews.
He said: "It's been a good week but my putting has been absolutely horrendous. I think I've had nine three-putts. I've played so much better than my score, so it's really frustrating.
"I'm hitting the ball really good, probably as well as I have for years. I'm just not scoring. Even yesterday, six under could have been 10, because I had three three-putts.
"I'm out at two under today, which is six under for my last 27 holes – and feeling like I've left shots out there. They come back to bite you over 72 holes.
"I will go to see Phil Kenyon on Thursday, break a few putters and get something else out to putt with."
While addressing his putting will be Gallacher's focus this week the Press and Journal columnist, the only of the nine Scots to make the cut for yesterday's final round, fell foul of the Old Course's infamous bunkers in a challenging final round played in difficult conditions.
He said: "It was good to be in the last group on a Sunday again. That's why you practice. It's just a shame I didn't follow it through, so there's work still to be done.
"It was tough day, obviously, very cold. I just hit a few shots in the bunkers, which you can't do around here.
"That was the end of my momentum. It was playing tough so you had to play across fairways on the back nine, which was into the wind, which brought in other bunkers from other holes.
"I was six back at the turn so, no, I didn't think I was still in it. When I hit in the bunker at 10, that was me done. You are still chasing it. But I made another couple of errors and that was that.
"Everybody was going to drop shots today in such conditions but I know what I need to do, if I want to keep getting into this position. I'll be doing that the next couple of weeks.
"I'm playing the British Masters next week but not sure if I'll play Valderrama, because I'm knackered
"I love Walton Heath, it plays almost like links and it's in great nick."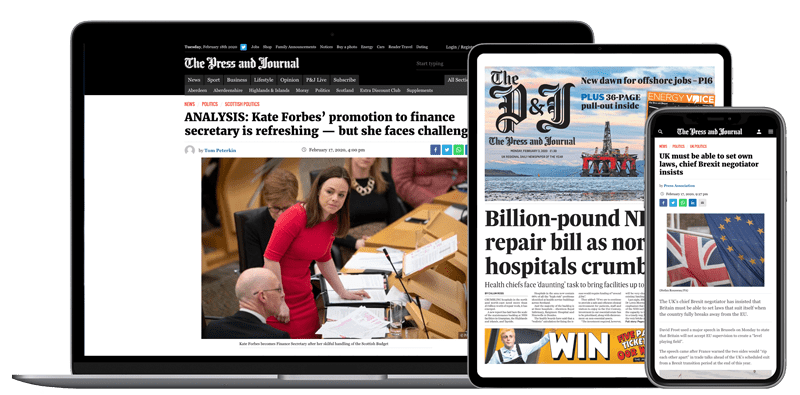 Help support quality local journalism … become a digital subscriber to The Press and Journal
For as little as £5.99 a month you can access all of our content, including Premium articles.
Subscribe