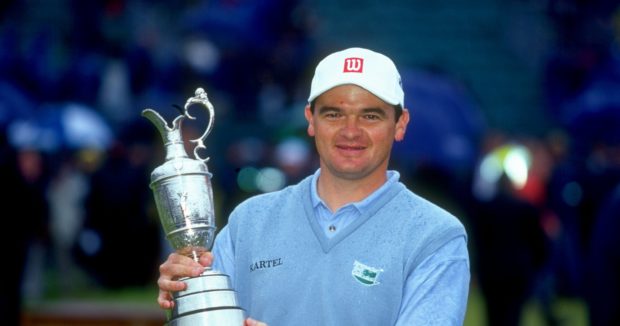 It was one of the greatest collapses ever witnessed in sport: the water torture suffered by France's Jean van de Velde as he went on an impromptu paddling session in the Barry Burn at the 1999 Open at Carnoustie.
Yet, even as his triple-bogey seven on the last hole led to a play-off, there was still a major tournament to be won and it was Aberdeen's Paul Lawrie who rose to the challenge in life-changing fashion.
In the space of a few moments, Lawrie seized his opportunity, prevailing over Van de Velde and America's Justin Leonard as 9pm came and went and the trains stopped around the championship course.
It was, as Lawrie says, the prelude to a "crazy" few days, but that triumph has allowed him to enjoy sporting fame and fortune and has proved the catalyst for him to help others to chase their dreams in the north-east.
It's hardy surprising, therefore, that he still talks about that dramatic victory with a breathless enthusiasm and sense of wonder.
He said: "It's incredible that it's 20 years ago because some aspects of that day are so clear in my mind – and others not so clear.
"At the time – after winning – I was desperate to get back up the road to Aberdeen to see [his wife] Marian and our boys [Michael and Craig], so the press conference and the reception with the R&A members seemed to go on and on.
"Because of the play-off, it was already pretty late by the time I got the Claret Jug in my hands at the prize presentation.
"I remember the drive back up the road and finding a load of press camped outside our house by the time I returned home. It was crazy.
"But it changed everything in terms of our financial position and in terms of schedules and sponsorships and managing time.
"Being a major champion by winning the most prestigious championship in golf, especially under the remarkable circumstances of the play-off, meant there was a lot of additional attention on me.
"At the time, I felt a bit hard done by with the way it was reported.  I had shot a 67 in the final round of the Open in extremely difficult course conditions, but the headlines were all about Jean's collapse.
"Looking back, I see it slightly differently these days, but I am still every bit as proud of my performance both during the final round and then in the play-off as I was all those years ago.
"The opportunity arose and I grasped it with both hands."
There have been plenty of other success stories on Lawrie's peripatetic journey. He was part of the European Ryder Cup team which produced the "Miracle of Medinah" in 2012 to break American hearts on the final day.
And he has won eight times on the European Tour, including successes in Qatar, Spain, Scotland, Spain and Wales, to become one of his country's most successful-ever players.
But he has always been interested in life beyond the links, whether supporting his cherished Aberdeen FC or launching his own foundation to assist youngsters across golf and other sports and the arts.
He said: "It was important for me to establish the foundation, but it was only after the Open success that I felt I had the reputation to do it properly and attract enough support from sponsors to make a difference.
"We started it in 2001 and it has got bigger and bigger. I love being able to help the boys and girls who are showing real development and I feel this is where I have most to offer.
"David Law and Sam Locke are both great lads to work with and I can advise and also help them with little things in their short game or whatever.
"I also love getting along to flag events and seeing the young kids at eight, nine, 10 getting into it and improving over the course of a season gives me a tremendous buzz."
Lawrie has plenty of responsibilities, but he has no intention of packing away his clubs just yet, despite having to contend with a series of injury setbacks in recent years.
He said: "I still want to win every time I tee it up, so in that respect, nothing has changed in my attitude during my career.
"Experience helps you to deal with certain circumstances better.
"But being injured was tough. I didn't miss playing all that much for the first couple of months, but after a wee while on the sidelines, I was desperate to get back. And I still want to play."
He realises nothing will ever surpass the scale of his achievement on that glorious summer night at Carnoustie.
But he is one of life's driven characters and it's clear he remains committed to chasing those fairways to heaven.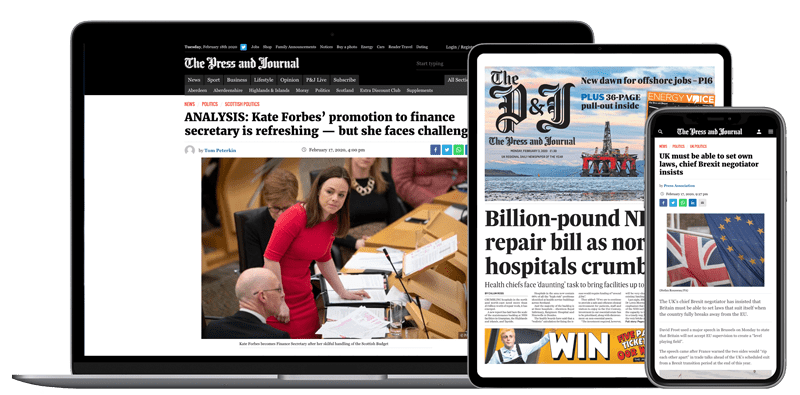 Help support quality local journalism … become a digital subscriber to The Press and Journal
For as little as £5.99 a month you can access all of our content, including Premium articles.
Subscribe