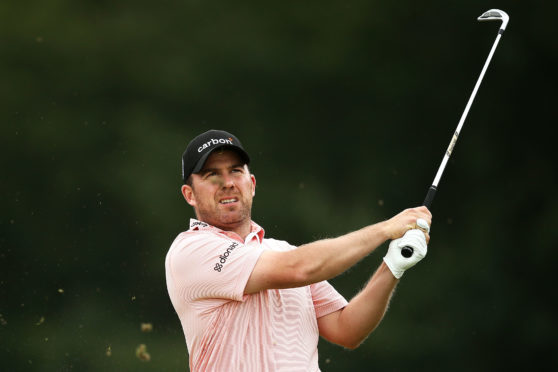 Aberdeen's Richie Ramsay fears he may be forced to withdraw from today's Made in Denmark event.
The 35-year-old finished fifth on his last outing at this month's British Masters at Hillside.
Ramsay finished tied 12th in Denmark last year but is a doubt with a knee injury.
He said: "Everything was going great until I woke up on Wednesday morning and my knee wasn't great at all. I struggled to walk properly so I went to see the doctor.
"I have got fluid in my knee which means when I do certain things it causes a lot of pain in my knee. It is doubtful whether I will be able to play.
"It was all going so well. I played nicely in Morocco and I was really encouraged with finishing tied 14th in China.
"I had a great week at the British Masters so I was really looking forward to getting going again. But I woke up at three o' clock in the morning with a really sore knee.
"It is strange so hopefully it is feeling better in the morning."
Ramsay is one of nine Scots in the field with Stephen Gallacher, David Law, David Drysdale, Scott Jamieson, Marc Warren, Grant Forrest, Liam Johnston and Robert MacIntyre also teeing up.
Defending champion Matt Wallace's decision to look at the bigger picture has already paid dividends this season but it does not mean he will neglect the smaller events.
Having won three European Tour events last year, narrowly missing out on a Ryder Cup debut, the Londoner set his sights on the majors and other big tournaments this season.
The 29-year-old, who finished third at last week's US PGA Championship, is looking forward to defending his Made in Denmark title at Himmerland Golf and Spa Resort.
Wallace, who less than four years ago was finishing fifth in a tournament on the Alps Tour to climb to 1,672 in the world rankings, believes it will help him challenge to be European number one this year.
"I'll try to win the Race to Dubai now. I have a great chance," said the Englishman, who was runner-up at the British Masters at Hillside earlier this month.
"That's a goal of mine for sure. I have the best schedule possible and that includes a lot of European Tour events.
"This is the first time coming out to defend a tournament. Expectations are good."