Russell Knox desperate to make the 2020 European Ryder Cup team after two near misses
By
Reporter
July 9, 2019, 10:00 pm
Updated: August 25, 2019, 12:54 pm
The qualifying process for the 2020 Ryder Cup does not start until September but Inverness golfer Russell Knox already thinks about making the European team for Whistling Straits every day.
Knox narrowly missed out on automatic selection for the 2016 contest but was overlooked by European captain Darren Clarke for a pick.
The 34-year-old was also in contention for a spot in Thomas Bjorn's side last year after winning the Irish Open and finishing second at host venue Le Golf National in France but again failed to make the final 12.
Ahead of this week's Scottish Open, Knox said: "I'm thinking about Ryder Cup already. It's totally changed for me.
"I've had enough of not making that team. When my caddie David Clark and I sat down January 1, his No. 1 goal and my No. 1 goal was to make the Ryder Cup team.
"Since then, I think about it every day.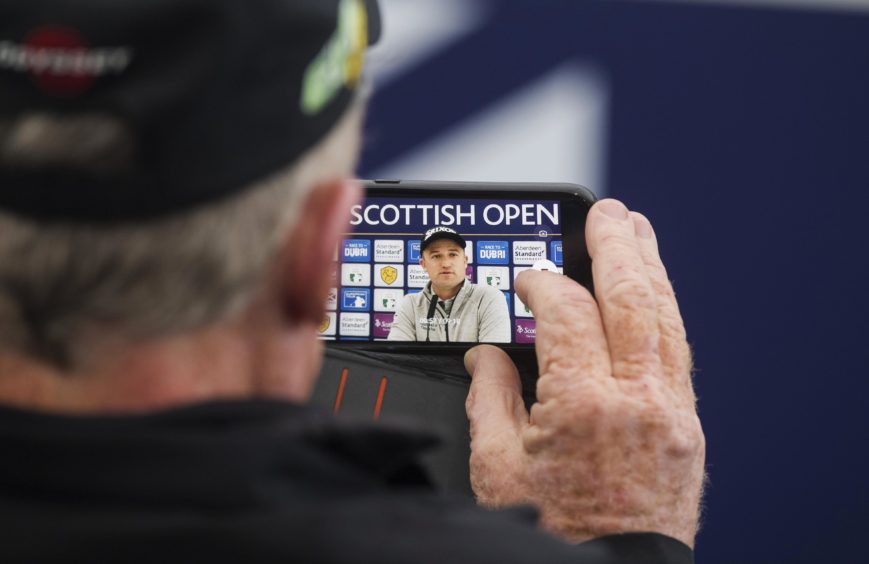 "I'm going to do everything I can not to miss that team when it comes around.
"That's the end goal and there are going to be plenty of baby steps along the way.
"If I play good, I'll be right there and if I don't, I've got no chance."
Knox believes it is imperative he claims one of the nine automatic spots for Padraig Harrington's European team because he fears being left frustrated for a third time in a row if he has to rely on being one of three wildcards.
He said: "I'm always going to be an outsider.
"Nothing is ever going to change. I don't honestly see me ever getting picked.
"I am a US citizen. My dad is American and my whole family live over there.
"At the same time, I feel like I am obviously Scottish.
"I was born here, I grew up here and I lived here until I was 18.
"I know I'm going to have to earn my way on the team, as is everyone else.
"I don't expect to be picked, maybe because of that.
"In the last year or so, I've become a little friendlier with a few people on the team, which obviously is helpful.
"But at the same time, if you play good, you're going to be on the team even if you're best friends with everyone or you're not."