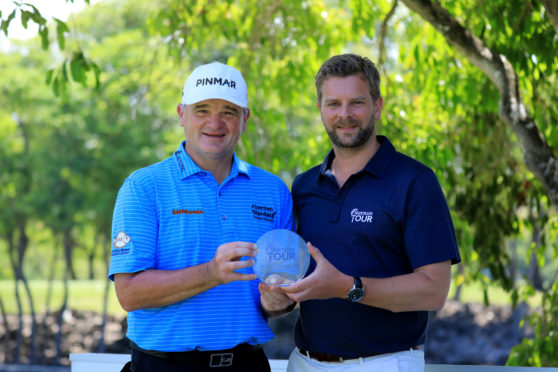 Aberdeen's Paul Lawrie capped a successful first season among the senior ranks by claiming the Staysure Tour's rookie of the year title.
Lawrie's 11th-placed finish on the order of merit was confirmed when he finished tied seventh at the MCB Tour Championship in Mauritius yesterday, making the 50-year-old the leading newcomer on the tour.
The 1999 Open champion made four birdies in his closing five holes of his final round at Constance Belle Mare Plage, six shots behind winner Jarmo Sandelin from Sweden.
Welshman Phillip Price topped the order of merit to win the 2019 John Jacobs Trophy.
The 1999 Open champion enjoyed a memorable opening year, most notably winning his home event on the series at Craigielaw in August to record a fourth career victory in Scotland.
Lawrie went on to record a further three top 10 finishes, including a runner-up placing at the Murhof Legends – Austrian Senior Open and a share of third at the Farmfoods European Senior Masters hosted by Peter Baker.
It marks a successful return to competitive golf for Lawrie, who only made his comeback at the Oman Open European Tour event in March, after undergoing surgery on a long running foot problem.
Following the event, Lawrie tweeted: "Much better 68-4 today to finish -6 and tied 7th for the week, delighted to win the Rookie of the year on the Staysure Tour. Congrats to Jarmo Sandelin on the win and also great achievement by Phillip Price on winning the order of merit this year.
"We all had a very enjoyable week and were looked after brilliantly from start to finish."
Sandelin became the 12th player to win on the European Tour, the European Challenge Tour and Staysure Tour, and he said: "It's been a long time since I last won. There has been a lot of practise balls, a lot of tears, and a lot of hard work in the gym. It's nice to final come through and win, especially in Mauritius as it's the final tournament of the year.
"I felt after my fifth birdie in a row I might have a good chance to win. I knew if I made a final birdie I had a good chance of winning.
"All the players on the Staysure Tour are so good and I had a fantastic feeling this week and now I know that my game is good enough to win tournaments. I also had my son, Lukas, on the bag, which makes it an even better feeling."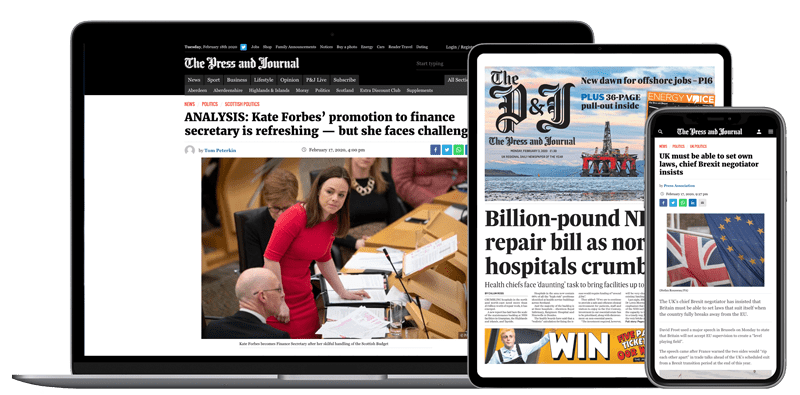 Help support quality local journalism … become a digital subscriber to The Press and Journal
For as little as £5.99 a month you can access all of our content, including Premium articles.
Subscribe