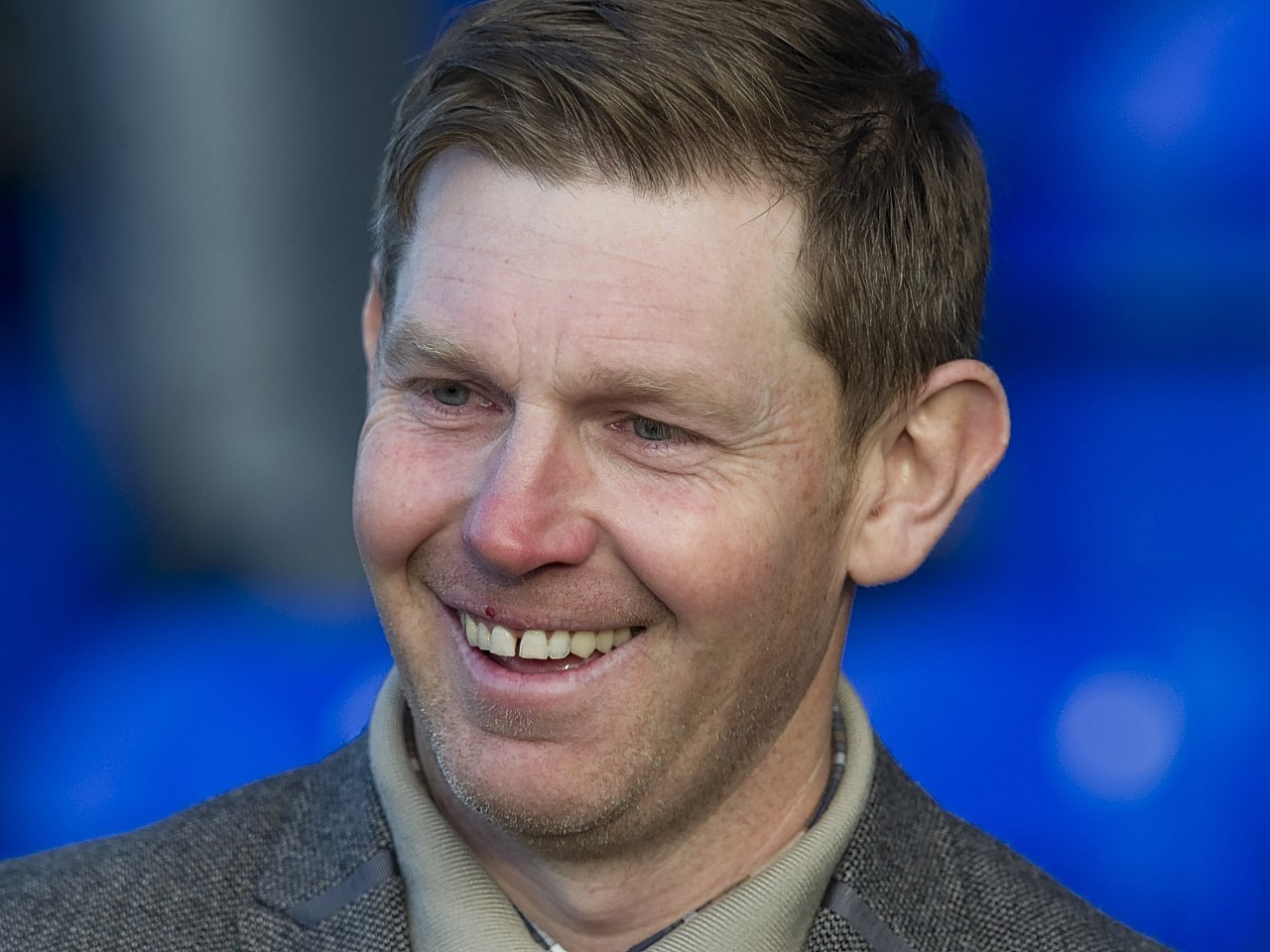 Stephen Gallacher survived a painful tangle with a tree to walk away from the BMW PGA Championship with a grin on his face and top five finish.
Towards the end of a spectacular final round in the European Tour's flagship event the Press and Journal columnist drew gasps of sympathy from spectators lining the fairway at the par 5 17th hole.
He had driven behind a tree and the only way he could move the ball up the fairway was to punch a low shot with an iron, knowing the club would probably be damaged by the tree on his follow through.
But after making contact with the ball his right thumb hit the tree. Painful, but a quick dousing with cold water ensured the Scot could complete his round with two pars and after signing for a 66 he had climbed well into the top 10 on the leaderboard.
"It's a dangerous game golf, I knew I was going to have to sacrifice the club," joked Gallacher whose four iron with its bent shaft will need replacing when he arrives in Sweden this week for the Nordea Masters.
"But I quickly poured cold water my the thumb which allowed me to play on. The thumb is still a bit fat, black and blue but that's all and I don't even need to get it checked out.
"To shoot nine under over the weekend was good after I didn't play too well in the second round.
"This a big tournament with a lot of top players coming over from the US Tour with a lot of money and ranking points up for grabs. I am not looking at the Ryder Cup qualifying tables because there is still a long way to go. But I am doing what I set out to do at the start of the year and ticking along nicely."
Also happy with a five under par fourth round 67 was Paul Lawrie who said: "It was a good way to finish the week here. I hit the ball well but I still feel a bit rusty and didn't score as well as I could have done.
"I struggled a bit getting the ball into the hole but after having so long off it takes time to get it all back. At least I feel I am getting there."