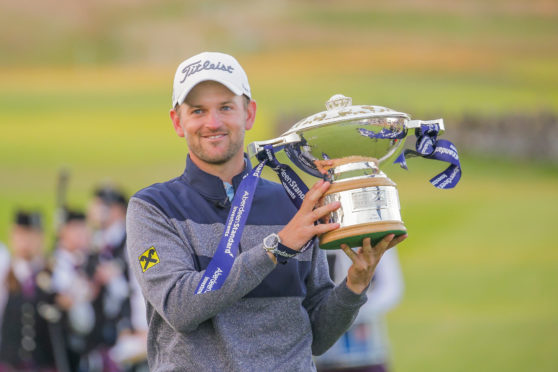 Richie Ramsay and Stephen Gallacher remain hopeful the Aberdeen Standard Investments Scottish Open will be played later this year.
The European Tour announced that this year's BMW International, due to be played from June 25-28 in Munich, and the French Open in Paris the following week have both been scrapped due to the continuing threat posed by the spread of the coronavirus.
The Scottish Open, due to be held at The Renaissance Club in North Berwick from July 9-12 has been postponed but talks are ongoing to arrange a place for the event later in the year.
Gallacher, a member at Renaissance Club, said: "I'm very disappointed the event has been postponed but at least it has not been cancelled.
"I'm sure it will get played later in the year as it is a links course and it will be playable even into November."
Ramsay, who also practises at the North Berwick venue, said: "It is disappointing that they have had to postpone the Scottish Open.
"It is the right decision as the health and safety of everybody has to come first.
"The big thing is it is a postponement because they might be able to play this event later in the year.
"It is a Rolex Series event and a great event in its own right. Hopefully they will be able to find a spot for it on the schedule later in the year and we are able to get a strong field when people are able to travel again."
The Scottish Open is traditionally a precursor to The Open – which would have taken place a week after but has already been mothballed due to the ongoing crisis.
Keith Pelley, European Tour chief executive, said: "The decision to cancel the BMW International Open, which has been a cornerstone of the European Tour calendar for three decades, and the Open de France, one of our most historic national Opens was made in consultation with our long-term partner BMW and the French Golf Federation respectively with public health and well-being the absolute priority for all of us.
"Both Germany and France have been significantly impacted by coronavirus, and our thoughts go out to everyone affected in both countries, as well as elsewhere around the world.
"In consultation with Aberdeen Standard Investments, VisitScotland and Rolex, we have also decided to postpone the Aberdeen Standard Investments Scottish Open, which is part of our prestigious Rolex Series.
"Discussions about the possibility of rescheduling this event will continue as we look at a variety of different scenarios for our schedule for when it is safe and permitted to resume playing.
"We will only announce details of these plans when we have clarity on the global situation."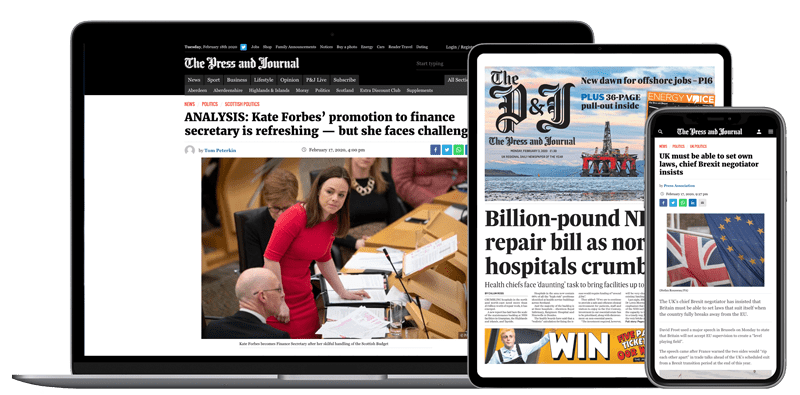 Help support quality local journalism … become a digital subscriber to The Press and Journal
For as little as £5.99 a month you can access all of our content, including Premium articles.
Subscribe