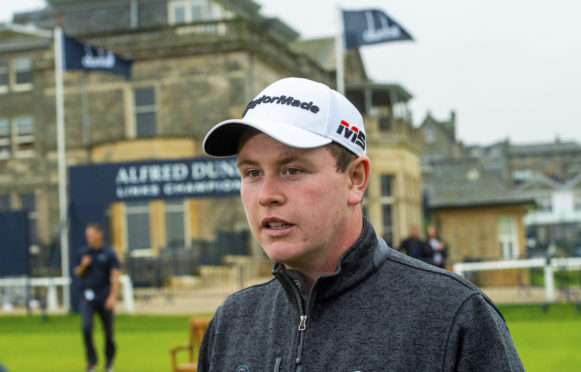 Robert MacIntyre is trying to make the most of the unexpected break in the 2020 golf schedule.
The 23-year-old from Oban, who enjoyed a superb rookie season on the European Tour last year, has been working his way back to fitness from a niggling hand injury.
The left-hander is also following Rory McIlroy's lead by using a Peloton bike to stay active but admits he has some way to go if he is to catch up with the Northern Irishman, who has been dubbed the Tour's "Peloton King".
MacIntyre said: "I'm staying active and I'm trying to lose some weight, which will help me in the long run.
"I'm using the Peloton bike every day. Some days it is high intensity, other days it is just 20 minutes to keep me ticking over. It is great and competitive, which keeps you motivated.
"A guy from here also has the Peloton so we have been looking at where we are on the leaderboard. It makes you push harder to try to catch him.
"I have seen Billy Horschel and Rory McIlroy do the Peloton bikes as well but they are on a different level than where I am."
The coronavirus crisis has forced the European Tour to cancel or postpone several tournaments this year, including July's Scottish Open at North Berwick.
Keith Pelley, the tour's chief executive, is cautiously hopeful that tournaments will be played by August but MacIntyre is using the time off to focus on his rehabilitation.
He said: "What is going on is bigger than golf.
"I am quite happy it has come to a stop with the way things were going.
"I was coming back from my injury and other parts of my body were starting to feel the pain. I had to change things on the biomechanics side to help.
"I needed to do some serious work and I didn't have time to do it.
"Now I have plenty of time to do these things I need to do," he said.
MacIntyre is enjoying spending a prolonged period at his family home next to Glencruitten Golf Club where his father Dougie is the greenkeeper.
He said: "My family are keeping me busy. I have been painting the outside of the house. It is all systems go.
"Everyone is stuck in the one place so there have been some arguments and fighting going on, but overall it has all been good.
"They are making me lend a hand getting the housework and painting done. It will be the garden next.
"I hadn't worked on my game properly since coming home from Qatar (at the start of March) and I was needing to change my grip.
"My dad and I have rustled up a practice net and it is brilliant.
"He is a greenkeeper at the club so he knows what he is doing.
"I have been sending my coach (David Burns) videos over Whatsapp. That is what we do on tour and we know we aren't going to see him for at least a month."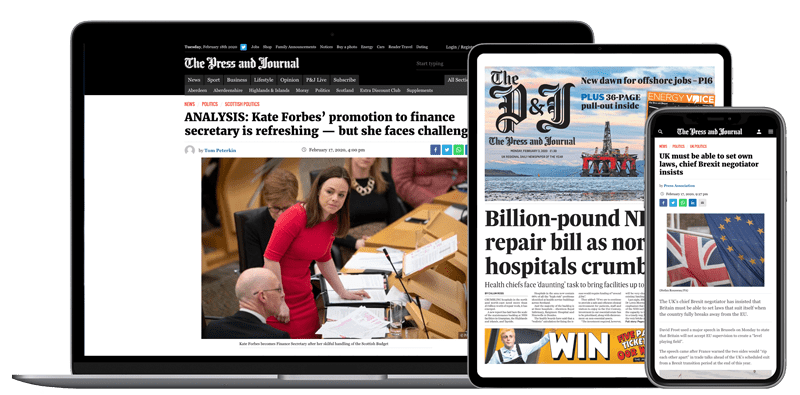 Help support quality local journalism … become a digital subscriber to The Press and Journal
For as little as £5.99 a month you can access all of our content, including Premium articles.
Subscribe