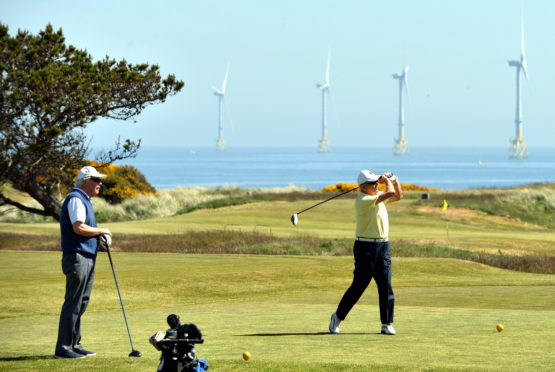 Professionals welcomed the reopening of golf courses yesterday following a two-month closure during lockdown.
Following final confirmation from the Scottish government on Thursday, courses were able to reopen yesterday in accordance with guidelines from Scottish golf.
It proved to be a busy day for clubs across the north of Scotland, with golfers eager to return to the fairway in sunny conditions.
Gary Forbes, head professional at Murcar Links, felt the reopening brought a similar atmosphere to that of a competition day at the Aberdeen club.
Forbes said: "It's superb to see the smiling faces, and everyone has been so well natured after being allowed to come back again.
"We are so used to being a hub in the area throughout the summer, and to have that taken away has been very strange.
"We've got the two golf courses here, and the Championship course especially is packed full.
"It's just wonderful to have the car park busy again. It's like a competition day."
Games are only allowed to be held between members of two different households, with clubs given the right to determine whether they permit three or four ball matches.
Forbes feels Murcar's members have responded well to the restrictions which have been communicated to them, adding: "We have highlighted some things for people to be aware of on the golf course.
"The pins are not to be touched, while the bins are not there so people need to take their own rubbish home.
"With social distancing nobody is allowed to play through, and there are to be no provisional shots played.
"It has been very smooth. Nobody is doing anything they shouldn't be doing."
Inverness golf club has enjoyed a thriving reopening, with all slots for the opening week already booked up.
The club is limiting members to two games per week, unless times are still available 24 hours in advance.
David Grindell, assistant professional at Inverness, is hopeful the sport can make a resurgent recovery following its shutdown.
Grindell said: We are allowing members to book up to a full week in advance. The members are all getting out which is great.
"It might actually be a good thing for golf as there are a lot of other sports people are not able to play. Hopefully this can be a bit of a boom for golf.
"The weather has certainly helped and the next few days are meant to be the same so we couldn't really ask for much better."
Michael McAllan, professional at Elgin golf club, said: "I think the sunshine has been really apt, it's a sign for people to be welcomed back with open arms.
"I wear my heart on my sleeve so I've actually got a bit emotional at times – it has been strange, concerning and uncertain, but it has brought the best out of a lot of people. I'm delighted to see everybody."
Rona Smith, captain at Abernethy, said: "I think the golf course is a great place to be. It's easy to socially distance, and you are out in the fresh air. After being in lockdown this is what people need."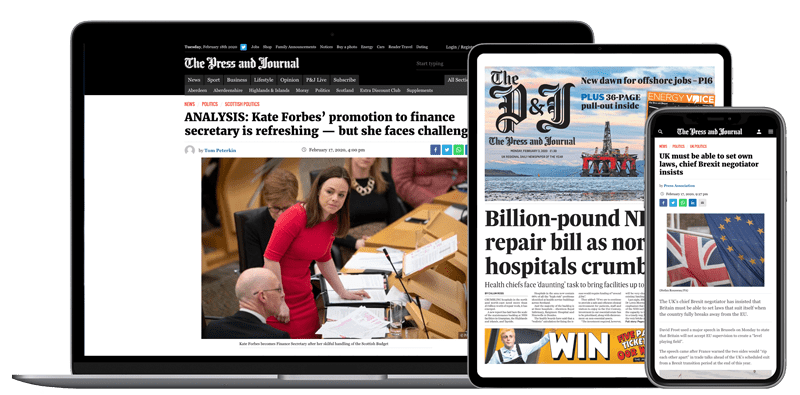 Help support quality local journalism … become a digital subscriber to The Press and Journal
For as little as £5.99 a month you can access all of our content, including Premium articles.
Subscribe