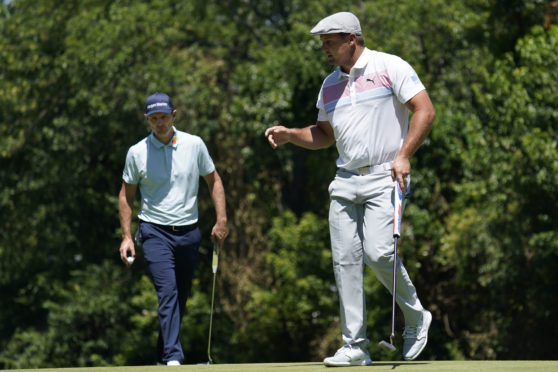 Daniel Berger may have taken the title at the Charles Schwab Challenge on Sunday but all the focus was on one man – Bryson DeChambeau.
I said months ago I was fascinated to see what the man known as the mad scientist was going to do when he said he was going to use his break from golf to undergo a physical transformation – but I was not ready for what I watched at Colonial Country Club.
Before a ball had been hit I was intrigued to see how golf without any spectators would look on our TV screens, but in truth it didn't come across as being too different at all.
The silence which greeted Berger's play-off win against the hugely unlucky Collin Morikawa, who saw his putt in the play-off somehow stay up, was eerie, but on the whole watching the tournament was not as weird as I had feared.
But it was the sight of DeChambeau, in all his bulked up glory, which left a lasting impression on me.
I just hadn't prepared myself for the physical change in him and he has certainly got everyone talking about him.
He has put on 20 pounds in three months thanks to a daily diet of 6,000 calories and two weight sessions a day.
He has a rounder face and a thicker frame, which is no surprise, but the results he achieved on the course were what really stood out.
He averaged 345yds off the tee in his first round at Colonial, which – when you consider the PGA Tour average last year was 294 – is truly frightening. His longest drive was a ridiculous 367yds.
When you see him leaving recognised big hitters such as Dustin Johnson and Rory McIlroy in the shade, that's a game changer.
We hear so much talk about technology needing to be tweaked to stop the big hitters from bombing their way around the course, but the focus on DeChambeau's transformation has taken this debate to another level.
Personally, I'm in total admiration at what he has done. It shows unbelievable dedication on his part as not only has he changed his lifestyle, but the conscious decision to be heavier and stronger will have led to him having to change his technique completely as well.
Some courses, especially in the United States, are going to be easy pickings for the new bulked up specimen he has become and I have to take my hat off to the guy.
It's a bold decision which he and his team have put a lot of thought into. It has given him an unbelievable advantage and made him the talk of the locker room.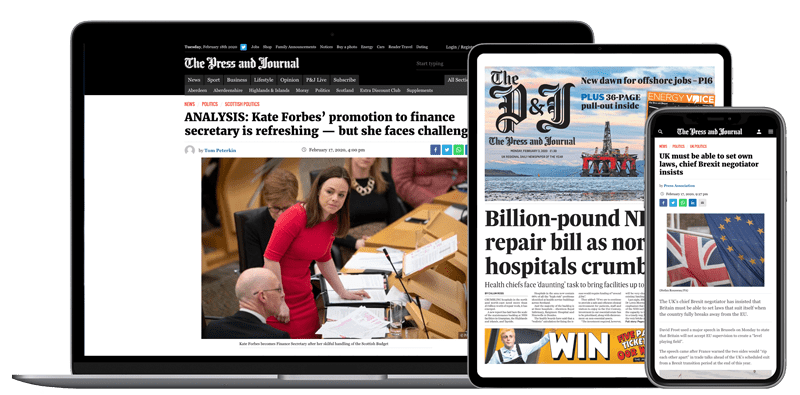 Help support quality local journalism … become a digital subscriber to The Press and Journal
For as little as £5.99 a month you can access all of our content, including Premium articles.
Subscribe