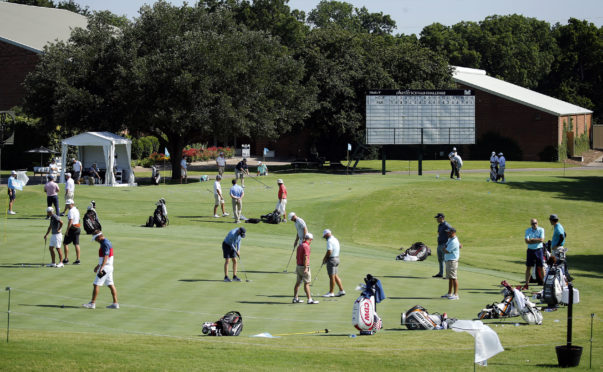 It has become clear that the PGA Tour and the European Tour will have two very different ways of working during the coronavirus.
There is no nice way of saying this – the news of Nick Watney and Cameron Champ's positive Covid-19 tests and Brooke Koepka's and Graeme McDowell's withdrawal from this week's event after their caddies Ricky Elliott and Ken Comboy also tested positive is a really troubling development for the tour.
I'm trying my best to stay out of politics, but it is clear attitudes are very different in the United States towards the virus.
You just need to listen to US President Donald Trump's rhetoric about less testing producing fewer cases to see that.
Florida is seeing record spikes and there are going to be real problems down the road if the main tour in the US doesn't change its approach.
I've spoken to a few guys who play on the PGA Tour and they have been quick to express their fears about what happened at RBC Heritage in South Carolina.
There were roughly 1,000 people there and when you have those kind of numbers mingling freely, you are inviting trouble.
Add in players staying at hotels and going out for meals alongside the public and you can also see why incidents like Watney's withdrawal last week after testing positive happened.
But perhaps the most alarming aspect of what happened was the attempt to play it down.
When the news was revealed we were told Watney had not been at the course, but then Brooks Koepka said he was in the car park while Rory McIlroy said he saw him on the putting green.
When we are trying to track and trace we have got to be upfront and honest about who has been where and with who because, if we don't this whole return is doomed.
I said a few weeks ago it was a blessing in many respects to be able to sit back and watch how the PGA Tour fared in its return to tournament golf.
And I'm confident our measures on the European Tour will be far more stringent.
For starters, we'll be operating within a strict bubble, even after the recent announcement of the two metre distancing being reduced to one metre. Plus, I can tell you, players will be in the same hotel and eating in the same restaurant, isolated from everyone else.
It has to be that way if we want to play. Doing our own thing will only lead to the scenario that has unfolded across the Atlantic in the last week.
We will be taking no risks at all when we return.
Rory wrong in criticism of Europe-based professionals
I love Rory McIlroy, but I am surprised he has criticised the decision of some of his fellow professionals for not playing in the United States to maintain their world ranking.
I've said already I think it's really unfair that guys on the European Tour are dropping down the rankings as their counterparts pick up ranking points by playing on the PGA Tour.
Bob MacIntyre has already dropped eight spots on the list simply because he is not playing. It's not right.
Rory said any player who cared about his career would be in the States. I don't agree with that.
We can't go back and forth due to the quarantine measures that are in place and I know from speaking to guys who are out there like Shane Lowry that the decision was made to base themselves in the US.
For others like Lee Westwood, Eddie Pepperell and Francesco Molinari – who is based in London – it's not so easy.
Some players have family commitments, others simply want to be based in Europe. We should not be forced to choose due to an unfair system.
Better to just have Ryder Cup this year without fans?
There will be no fans at Harding Park for the PGA Championship in August and it looks like there will be no Ryder Cup match this year either.
The PGA confirmed San Francisco will go ahead without spectators – the first major of the year – while there is word on the grapevine over whether September's match between the US and Europe will go ahead at all.
Andrew Coltart made a good point at the weekend when he said keeping the match on this year's calendar might be a good thing even if no spectators can go.
The fans are special, but it would be three days of quality golf whether they were there or not.
I'm not advocating postponing it for a year as that will have the match running alongside the Olympics again and the President's Cup.
It is going to be a big call to push it back 12 months.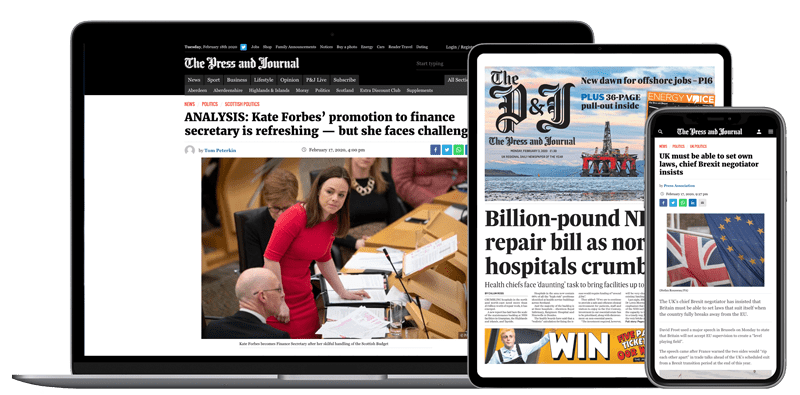 Help support quality local journalism … become a digital subscriber to The Press and Journal
For as little as £5.99 a month you can access all of our content, including Premium articles.
Subscribe