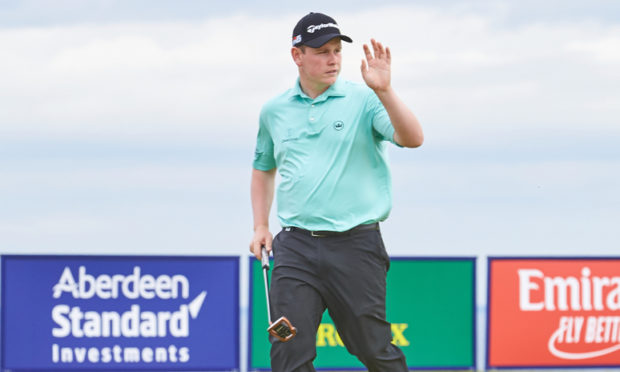 I'm pleased Bob MacIntyre's gamble paid off when he gained a place in the FedEx St Jude Invitational in Memphis, which starts today.
He took a risk in travelling out to the United States two weeks ago so he could quarantine in case he did get the call to take part at TPC Southwind and he earned his place after Tiger Woods' announcement he would be sitting this one out.
It could not have been an easy decision to skip the British Masters at Close House last week but, with a place in the US PGA Championship in San Francisco already assured, Bob's decision to go out early has landed him a nice bonus.
It's tough for him too though, as the coronavirus is spiking across the Atlantic at the moment and it must be hard for a lad from Oban, who has been sheltered as anyone could hope to be during this pandemic, to then head over to a country where it is rife.
I've no doubt Bob will have taken every precaution and been diligent in his preparation for his two weeks of golf and I just hope he makes it back unscathed.
I hope he is able to block any Covid-19 thoughts from his mind as he has two huge events to focus on while he is out there.
He has only played one major before and he finished sixth so I can fully understand why he was desperate to get out there as he wants to experience more major golf.
The flipside is that he hasn't played for a while but had I been offered the scenario he has I would have taken it too. You have to.
But the sacrifice involved in playing cannot be understated for any pro who makes the decision to go out to the US.
Bob's case is the dilemma every golfer in this country now faces in deciding to play on the PGA Tour. You have to quarantine for two weeks before you can play in the United States and then quarantine for a further two weeks upon returning to Britain.
It is not a simple call to miss four weeks of your season to play one event and it's why you are seeing scenarios where Lee Westwood didn't fancy it and Tommy Fleetwood has decided to base himself in America until the FedEx Cup has concluded.
Bob is young and keen to gain as much big event experience as he can, which is why I back his decision 100%.
He is in his second year and the challenge for him now is to acclimatise himself to playing against the leading players in the world as often as he can.
That is why he had to go out and play these two events. The experience will be invaluable for him.
Trying to get used to empty galleries
It seems the first European Tour event in the UK went well, judging by the feedback I've had.
I've spoken to Oliver Fisher and Marc Warren about their experience in the British Masters at Close House last week and, while the consensus seems to be it was a different experience, it sounds as if it was a good one.
After a few days I guess the testing and playing in front of no fans becomes normal. It is what is in these circumstances and we just have get used to it.
The same will apply to the Scottish football clubs who return to action this weekend in the Premiership.
It seems to be a little harder on the older lads, the guys with families who cannot be with them and they can maybe find killing the time a little tougher than their younger counterparts, who are all as keen as mustard and happy to stand on the range all day.
I'll be returning to Celtic Manor to play both events there starting August 13 and I will also play the UK Championship at The Belfry.
It will be nice to get going again.
Gemma can take confidence into Scottish Open
Gemma Dryburgh has more than earned her invitation to the ASI Ladies Scottish Open in two weeks' time.
The Aberdonian has received one of the final two invitations for the event, which will be held at The Renaissance Club in North Berwick on August 13.
I played there recently and the rough was thick and the course was proving a real test. I'm due to play another round there on Tuesday, so I'm keen to see how tough the set-up will be for the women.
Aberdonian Gemma is the highest-ranked Scot in the rankings and, having secured back-to-back wins on the Rose Ladies Series, she is clearly a woman in form.
Like Bob MacIntyre, it's all about getting used to playing at that level now and the Scottish Open will give Gemma the chance to do just that.
What she does with her opportunity is down to her, but she has nothing to lose and can go into the tournament with confidence following her recent performances.
Georgia Oboh, who received the other remaining invitation, will be worth keeping an eye on too. The Nigerian looks a real talent and she is someone I know is tipped by many as having a bright future.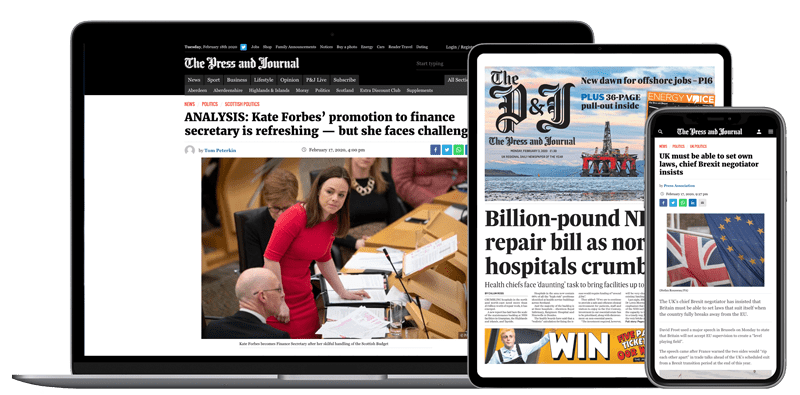 Help support quality local journalism … become a digital subscriber to The Press and Journal
For as little as £5.99 a month you can access all of our content, including Premium articles.
Subscribe