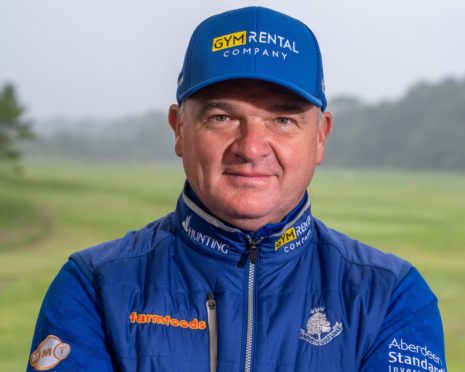 Former Open champion Paul Lawrie takes on a new challenge today when he launches the inaugural event of the Tartan Pro Tour gets underway today.
Golfers will compete in the £19,000 Carnoustie Challenge, a two-day 36-hole tournament, and with a first prize of £4,000 on offer to the winner, Lawrie knows the debut event of his tour is assured of being a competitive affair.
The Aberdonian has launched his tour to give golfers in Scotland the chance to play tournament golf this year after after several players, male and female, saw their respective tour schedules ravaged by the lockdown due to the coronavirus pandemic.
Lawrie is determined to use the initial six events on his tour as a learning curve.
He said: "We'll start with six events open to male and female golfers which I think is really important. Everyone has been unbelievably supportive from the sponsors to the golf courses.
"We'll have a maximum of 72 in our fields. We're looking to have a bigger schedule next year but we'll see how we go with these six events first.
"A few people and a few tours have tried over the years and not for the want of trying haven't quite made it work so getting it off the ground is good but we need to crack on, work hard and make sure we do a good job.
"There are a load of golf pros with nowhere to go. It looks like the Europro won't play any events this year but the pros are excited to have somewhere to play on proper venues.
"It's unbelievably important to play on courses that will make you a better golfer and that will certainly be the case with our events.
"We've had great support over the years. I think up ideas, want to do it, sell it, but there's a lot of people behind this and it's up to us all to make it work. If it's down to me I will make it work."
Lawrie has diversified drastically in the last decade following the growth of his foundation, opening of his golf centre, which will host the second event, the Scottish Par 3 Challenge this weekend, and more recently the launch of a sports management company.
The Tartan Pro Tour is the latest arm of his growing ventures on his portfolio and he is optimistic about its chances of success.
The 51 year-old, who tees off at 11.40am today, said:  "It's 36 holes so it is one night's accommodation and the expenses are pretty low. That was the idea. I didn't think 18 holes was enough as it only teaches you how to play one good day.
"When I played in the PGA in the late 1980s and early 1990s there were opportunities to play a lot of events. I was lucky to gain my card and go play.
"I think about eight years ago I looked at the low number of events available and thought 'man, someone has to do something.'
"I was top 30 in the world rankings and busy in 2012 but now I can devote a lot more time. My 5 Star Sports Agency will promote these events and it feels like the perfect time.
"Michael McDougall is a fully qualified rules official who ran PGA events for a number of years so we're lucky to have him on board. He will be solely in charge of the logistics and it's a big role for him but he'll cope no bother."
As for his chances as he prepares to compete Lawrie said: "I can still compete. My swing is not going to change, I know what I am doing. I have loads of time to work on stuff like this and I'm really enjoying it."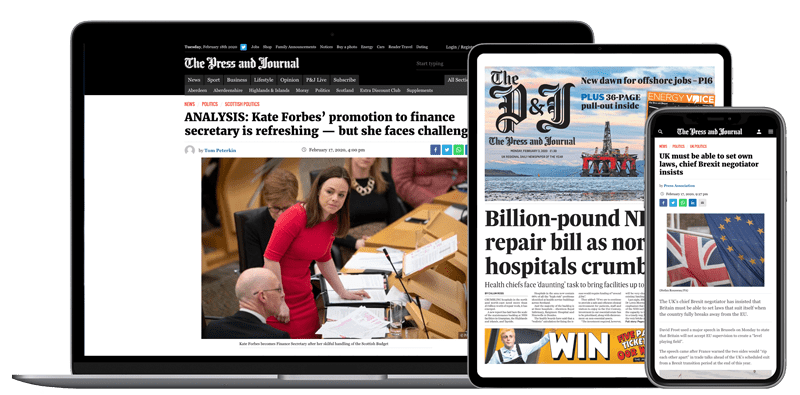 Help support quality local journalism … become a digital subscriber to The Press and Journal
For as little as £5.99 a month you can access all of our content, including Premium articles.
Subscribe