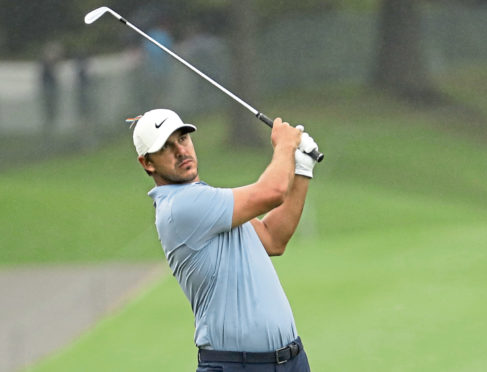 It seems very strange to be talking about the first major of the year on August 6 but it feels great to be able to look forward to the US PGA Championship getting underway.
With 95 of the top 100 players in the official world golf rankings taking part at Harding Park in San Francisco, clearly we're going to watching the best of the best right now taking part.
There are so many tales to be told in the next four days and with so many fantastic golfers taking part there really is something for everyone.
There is more than a major at stake. The world number one spot is up for grabs as are Fed-Ex Cup places and, of course, whenever Tiger Woods is in town, the spotlight shines that little bit brighter.
After all, with another chance at major win number 16 now in front of him, you know whatever form is in he is going to back himself.
But I fancy Brooks Koepka this week as he bids to become the first player since Walter Hagen in the 1920s to win the tournament three times in a row.
He was so close last week at the St Jude Invitational. He was right in the mix until his poor finish but joint second place is good going.
That's the thing about major tournaments. The leading players plan out their seasons aiming to peak around the time the big prizes are being handed out.
Koepka certainly comes into that category but with the top spot in the world rankings up for grabs he will have no shortage of competition.
Jon Rahm is in the hunt, while Justin Thomas, whose win on Sunday took him top of the pile, will be determined to stay there. Rory McIlroy is also clicking into gear.
Tiger, who has won at Harding Park before, knows a thing or two about the course.
I've also been lucky enough to play at the San Francisco course too. It's a fantastic set-up, as you would expect of a host venue for a major, with mature trees and dog-legs, but the elements can be so challenging. You can be playing in thick fog one minute and beautiful sunshine the next.
The ball won't travel far in the air and the rough will be combed. Hit the ball into the grain and you are going to struggle to advance it much in your next shot.
What I do know from playing there before is that the draw is going to be one of the most important factors in the opening two rounds.
One half of the draw is going to be given a helping hand by the San Francisco weather and whoever can capitalise best is going to put themselves in condition.
Keeping a keen eye on British players
I may be tipping Brooks Koepka to win on Sunday, but there are a few British lads worth keeping an eye on at the US PGA Championship.
Tom Lewis produced a great performance at the St Jude Invitational last week and he will have his dander up after a good week.
I'm also a big fan of Matt Fitzpatrick. He has the game for Harding Park as he hits the ball very straight and he has a very good short game.
That's what you are going to need out there in the next four days.
Tom and Matt played well last week before fading out of contention on the back nine, but I expect they will both be eager to build on their solid showings overall in the Fed-Ex event.
The Irish lads, Rory McIlroy and Shane Lowry, also have the game to do well there. Rory in particular is class when he is on form and he has proven himself in the past.
I'm sticking with Koepka to go all the way, but make no mistake, if Rory plays well he will not be far away when the big prize for the first major of 2020 is handed out on Sunday.
Catlin was a numpty to leave tournament bubble
He likely doesn't know its meaning, but the term numpty is the word which springs to mind when I think of John Catlin's daft decision which has cost him his place in the English Championship this week.
The American has lost his place in the field for the event, which begins today, after leaving the tournament bubble on Tuesday to go for a meal with his caddie Nathan Mulrooney at a local restaurant.
It is a clear breach of European Tour protocols and he left the tour with no alternative but to withdraw him from the tournament.
He has apologised to his fellow players and tournament officials for his misdemeanour and I hope his silliness serves as a timely reminder to all the professionals.
We're in a precarious situation due to the coronavirus and the guidelines which we have been asked to adhere to are there to protect everyone. The onus is on us as players to follow the rules and I fully support anyone being taken to task for not being responsible.
There will be further testing required because of this and I hope there are no repercussions because a couple of guys fancied going out for a meal.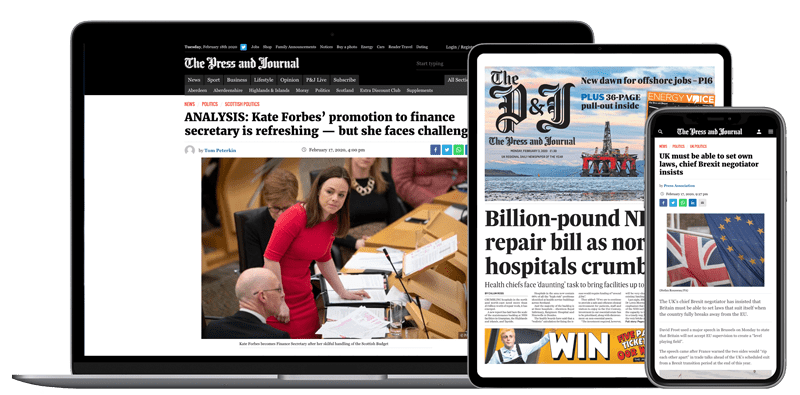 Help support quality local journalism … become a digital subscriber to The Press and Journal
For as little as £5.99 a month you can access all of our content, including Premium articles.
Subscribe