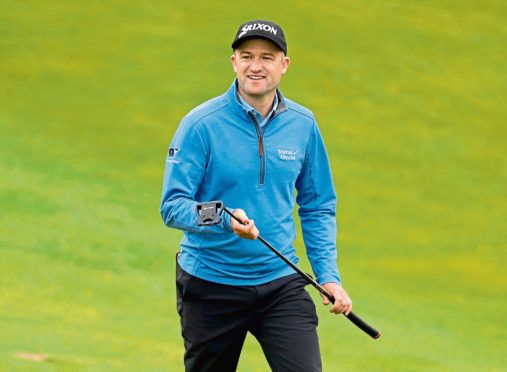 Russell Knox has hailed the course improvements at Nairn Dunbar, as the club celebrates attracting 80 new members since golf's return.
The championship venue has undergone a series of adjustments as the club prepares to co-host The Amateur Championship in June next year.
After receiving consistent feedback that holes 9, 10 and 11 had a more parkland feel, the club put a restoration plan in place to unveil as much of the natural dune systems and undulations as possible to promote a true links experience.
Course manager Richard Johnstone has worked on producing more firm and fast greens for links golf and undertaken a rough, gorse and tree management programme. The hard work appears to be paying off with the club welcoming 80 new members since May.
US-based Knox is an honorary member at the club and developed his game on the links as a junior. The 35-year-old said: "I've bumped into Richard a few times over the last few years as he has come over to the US to volunteer at some of the majors.
"I follow him on Facebook. I see the pictures and updates on the new holes – it looks amazing. I guess 9, 10 and 11 probably did stick out a little bit, they weren't really like the rest of the course, so if they are now a little more 'linksy', that is only going to make the course better. I would love to go back and play the course again."
Knox, a former junior captain at Nairn Dunbar and three-time club champion from 2002, last played the course in 2018 when he came over for the Scottish Open at Gullane.
The 2018 Irish Open winner, who also has a junior open at Inverness and Nairn Dunbar named in his honour, added: "It has totally changed since I played it all the time. The condition looks phenomenal in pictures I've seen. It's just a great course."