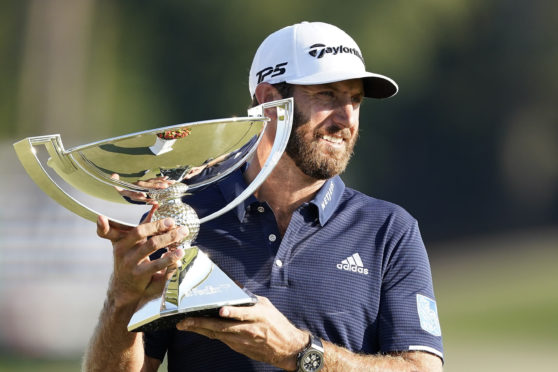 The US Open has the reputation of being the toughest event of the year and it is a tag which certainly applies to Winged Foot.
I've not had the good fortune to play at the course in New York but I know all about the challenge playing in this tournament presents a golfer.
What I can tell you is this will be a week for mental strength, patience and perseverance.
I've played the US Open before and it's quite tricky. You know if you miss the fairway this week you are going to be behind the eight ball and par is your friend.
In fact, I expect the winner will likely be five or six over par when it is all said and done on Sunday.
I feel like I'm a broken record at the minute but it's hard to see past Dustin Johnson this week. This is the third week in a row I've been praising him, but for all the reasons I've just outlined above it strikes me he is the best equipped to claim victory this week.
I cannot stress enough, the next four days are a battle for the guys in the field and DJ has handled that aspect so well in the tournaments he has done well in recently.
Jon Rahm has been pushing him hard and I expect him to do so again this week while we know Rory McIlroy can stop the ball on the greens. If he can drive well then he too will be up there.
But if you are looking for an outside bet then you could do worse than keep an eye on Tommy Fleetwood. He played in Portugal last week as he wanted to blow off the cobwebs and test himself before Winged Foot. He certainly had his wish granted last week and he was unfortunate not to be in a play-off.
It was the perfect warm-up for an event where you need the mindset of needing to hit the ball straight this week. There are no dog legs, no opportunities to plot your way round the course. Hitting it straight is a must.
This year we've seen a lot of focus on Bryson DeChambeau and the benefits his physical transformation has brought him on the golf course but I don't think muscle and distance is going to help him overcome the challenges he faces this week.
Winged Foot cannot be overcome by sheer force. Control and accuracy is what is required.
I know a gruelling event like this is not for everyone but I don't mind it once or twice a year. A test can still be entertaining for the viewer provided it's done properly.
There is a fine line between being testing and ridiculously hard but I expect the organisers will have the balance right this week. It promises to be fascinating.