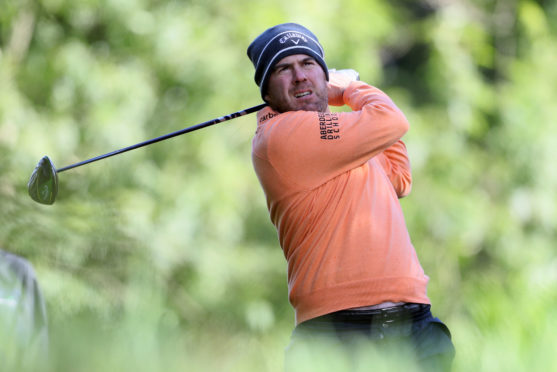 I'm disappointed no fans are able to attend this week's Aberdeen Standard Investments Scottish Open, but I'm hopeful it will still be a great tournament.
The Renaissance Club is going to play very differently to what would have been the case if the tournament had been held in July as planned.
I arrived at the club yesterday with the weather glorious and the course in terrific condition.
But the temperature is going to be a big thing this week as it can be very cold in the mornings, which means the balls aren't going to travel as far as would usually be the case.
The course will play long and the organisers will be able to use some of the back tee boxes because they won't need to worry about the viewing points and paths for spectators.
The rough won't get trampled down as we won't have the crowds walking around, which will all add up to a big difference.
If we get a cold wind then there could be some high scores.
From the experience of playing here regularly in the summer and winter months, the course should play tougher this week.
Bernd Wiesberger beat Benjamin Hebert in a play-off after finishing 22 under last year, but the scoring will be different this year.
There will be plenty of birdie opportunities, so if someone gets the putter going there will be the chance to post a low score.
But I think the middle of the field will be shooting higher scores.
Last year I finished 13-under for tied 34th.
This year, I'm pretty certain if I finish the week at 13-under I will finish further up the leaderboard.
We have got a strong field in North Berwick this week, which is great for the Scottish Open.
It is as strong as can be expected given the number of players who are trying to keep their travelling to a minimum just now because of the Covid-19 restrictions.
This week represents a huge opportunity for the players who normally wouldn't get into the tournament.
There will be more than a few teeing up tomorrow knowing a victory on Sunday could completely transform their career.
It is a Rolex Series event with a $7,000,000 prize fund, so this is a huge week.
We have 15 Scottish golfers in the field and it would be great to see multiple Saltires on the leaderboard.
The Scottish golfers should have a bit of an advantage playing on a course like this in the cold and with a bit of breeze.
Most of the Scottish golfers would have grown up playing these conditions, so hopefully that counts for at least a couple of shots.
It is a shame they won't have crowds to cheer them on. The European Tour were hoping to make this a test event and have 650 fans in attendance on Saturday and Sunday.
But the recent change in government restrictions ended that as a possibility and I think keeping fans away from the event is the safest option.
It is the right thing as we all have to play our part in helping suppress the virus.
The European Tour have been operating in a bubble since we resumed play after lockdown and it has been working well.
I love playing in the Scottish Open when you know the crowds are rooting for you to do well, so it is a shame they won't be there.
I still feel quietly confident heading into this week.
My form has been solid if not spectacular in recent tournaments.
At the Irish Open last week, I felt really in control of my ball-striking and I could shape the ball both ways at will and my distance control was good.
I felt all aspects of my game were where I wanted them to be and I came away feeling like it was a missed opportunity.
I played better than my tied 33rd finish indicates, so hopefully that bodes well for this week.
I don't want to raise expectations too much, but I'm really happy with my game.
And I wouldn't be at all surprised if I played myself into contention at some stage over the next few weeks.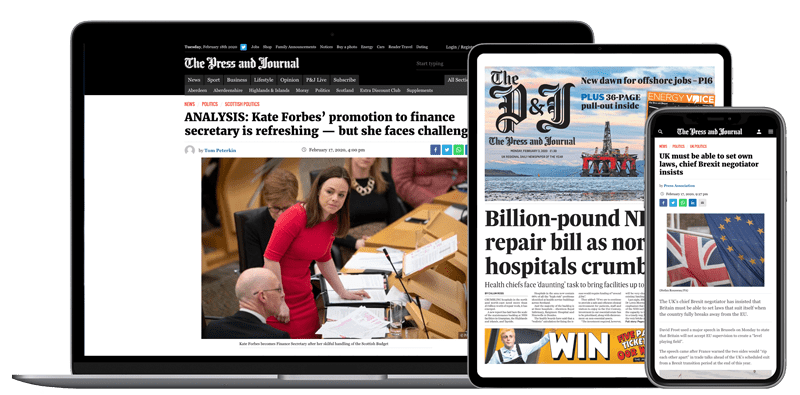 Help support quality local journalism … become a digital subscriber to The Press and Journal
For as little as £5.99 a month you can access all of our content, including Premium articles.
Subscribe