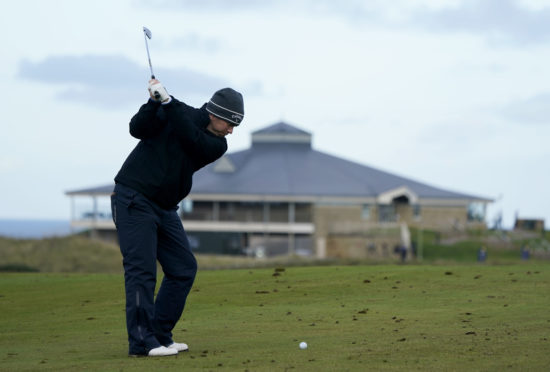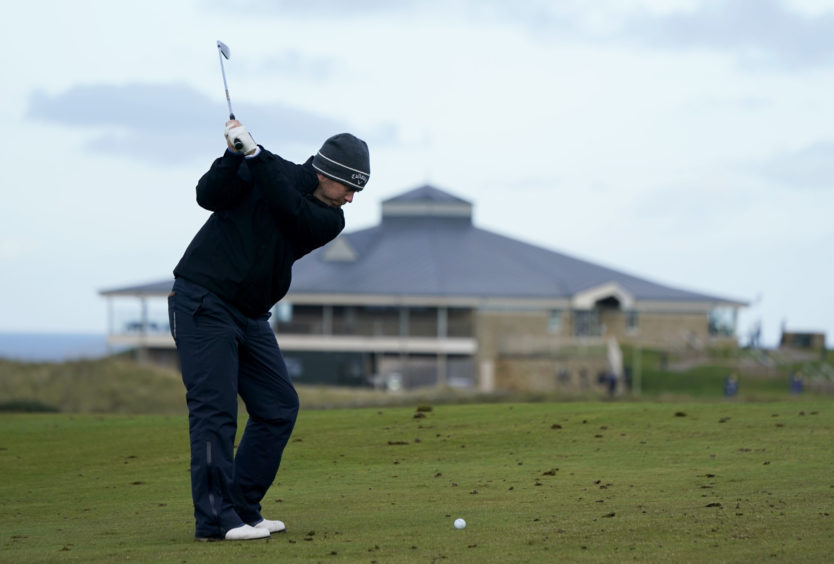 Richie Ramsay has played so much golf on the UK Swing because he used lockdown to bank away some family time.
The Aberdonian will have played all 10 UK events when he tees it up in the Scottish Championship at Fairmont St Andrews over the next four days and was rewarded at Wentworth last week when a big finish put him in the top 20.
"In lockdown I saw everyone was buying a (practice) net and I thought I'd better get one too.
"But then I decided 'lockdown is my offseason, let's spend a lot of quality time at home when I have the chance'," he said.
However, even this avowed family man found himself craving to get back to competition.
"I have some underlying health issues, so I wasn't going to fly much when we restarted, but I could drive to all the UK events, which was a big bonus for me.
"The safety environment we have on the tour made me feel comfortable. I believe we've been leaders in that regard. We honestly don't know what's around the corner, so these are the tournaments that are here.
"I've got all that family time in the bank and now I just want to go away and play."
He almost went off the rails after the huge disappointment of missing the cut at the Scottish Open at the Renaissance, just about his home club these days.
"The Scottish Open was sort of an anomaly. First off on that Thursday morning wasn't the kindest draw," he said.
"I questioned a lot of things I was doing, but realised I was still moving in the right direction.
"I spoke to my coach Ian Rae quite a bit, quite a few phone calls… Then just put in some good work and played really well last week.
"Sunday I played brilliantly and it was one of those ones where suddenly it kicks off and you can't wait for the next tournament, so it's moving in the right direction."
Knowledge of what it means to play in Scotland at this time of year should help Ramsay and the 15 other Scots in the field.
"It's cold, with an easterly north-easterly wind which can bring about rain and it's just a colder breeze," he said. "It's a pretty exposed location here, so there's no real area to shelter.
"It's just golf in Scotland in the winter. You wake up in the morning, you have your breakfast, take a shower and you put your Under Armour on. You get ready for battle, make sure you've got good layering, good mitts, always have a tammy on and a hot coffee nearby.
"The course is in really good condition. The greens are absolutely fantastic. For them to be like this in the middle of October is almost unheard of.
"It's like two different types of course. The first eight holes are a little bit different, a little bit more space off the tee.
"But then once you play on what I would say is the St Andrews side, you've got to hit it pretty straight, the rough is pretty thick.
"There's a lot of crosswinds so you have to shape shots and work the ball a little bit more than you usually would.
"It's a little more old-fashioned golf where you have to work the ball, a bit more of seeing shots, a bit more artistry, rather than tee it high and let it fly. I would like to think I would do well in those conditions."
Marc Warren got a top five in the Scottish Open and is keen to play on a course he knows well.
"The course is incredible, the greens are as good as we've seen all year to be honest," he said. "I've played the Torrance and the Kittock (courses at Fairmont) quite a few times in bounce games with friends.
"Scoring-wise it will be tough to predict. We've not had a tournament here before and obviously it all depends on what the weather is doing.
"At the Scottish Open a couple of weeks ago we saw how quick the weather can change. That's the beauty of links golf – the mental challenge of trying to gauge what the weather is doing."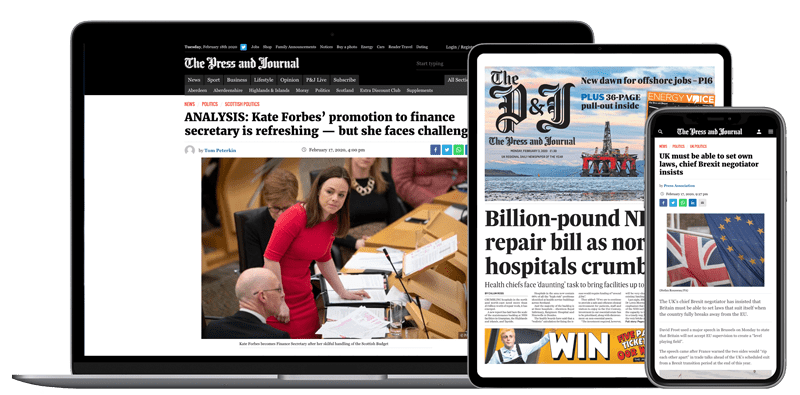 Help support quality local journalism … become a digital subscriber to The Press and Journal
For as little as £5.99 a month you can access all of our content, including Premium articles.
Subscribe