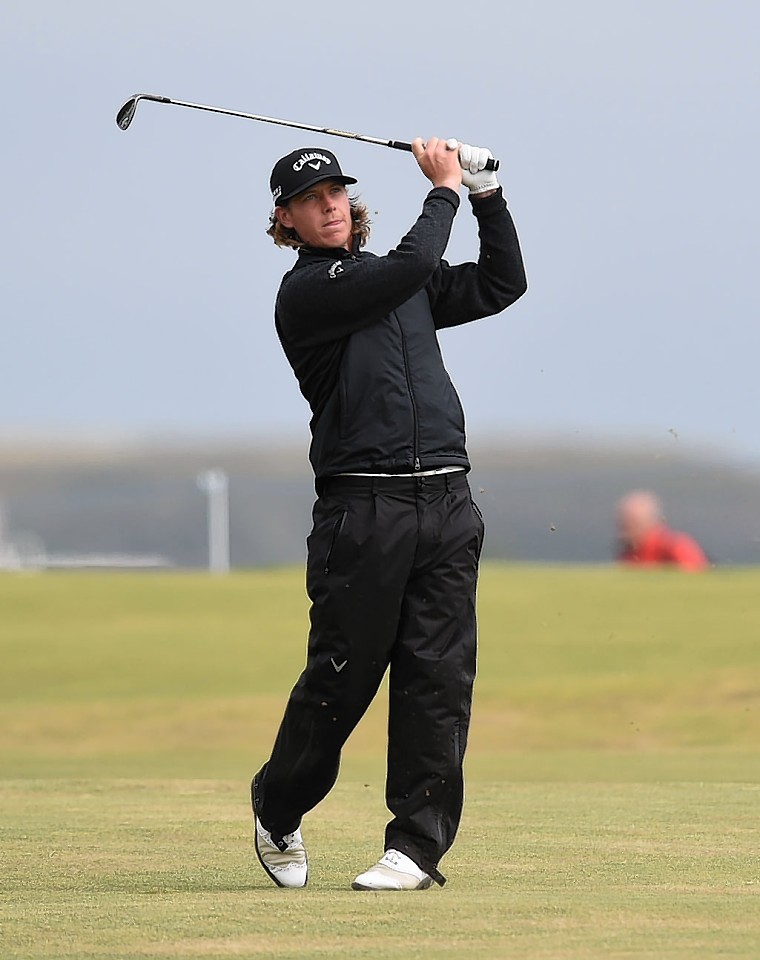 He is in the hunt for his first European Tour title, not bad for a golfer who claims his short game is terrible.
Sweden's Kristoffer Broberg dug deep yesterday as the power of the wind increased to keep himself in contention for the Aberdeen Asset Management Scottish Open title. The 27-year-old was unable to add to his first round six-under-par 65, but displayed all his scrambling abilities as he offset three bogeys and a double bogey with five birdies.
It was a resilient showing from the Swede, but the man renowned for spending hours on his game maintains there is room for improvement.
He said: "I've played all right this season but my short game is terrible and I'm spending a lot of time working on it.
"I do 10 to 12 hours of practice a day at home but I'm not doing so much here as I'm trying to stay fresh.
"I struggled in the beginning with my temperament but I managed to keep going and the leaderboard makes for good reading. I'm in a lovely position going into the weekend."
The back nine was where so many came unstuck yesterday and Broberg was no exception, although the experience is one which will stand him in good stead if he manages to qualify for next week's Open championship.
He added: "I had to stay patient. It is so tough and the back nine is brutal.
"I made a double bogey at 14, it's tough. The wind is stronger today and it has made the holes on the back nine feel longer.
"The front nine is tough too due to the wind and I was hitting a four iron more than 300yds. If I've learned one thing it's keep it low."