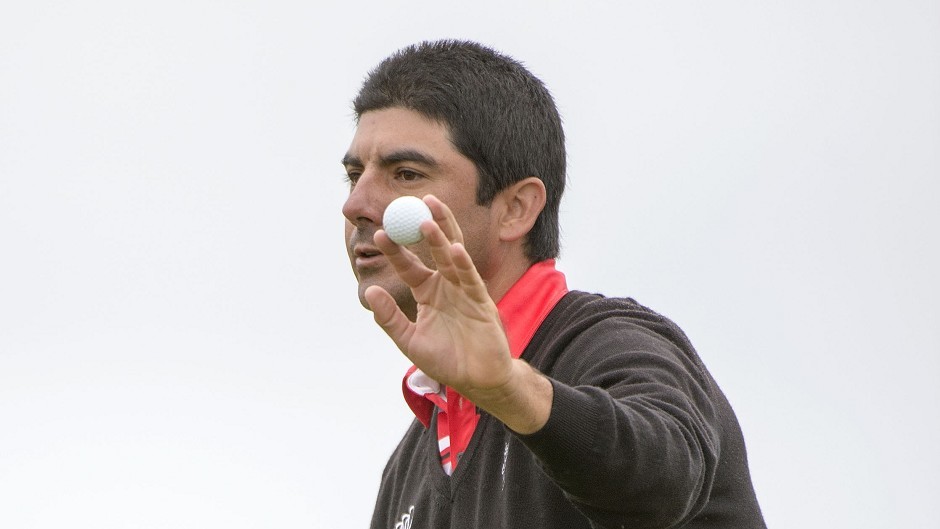 Chile's Felipe Aguilar wrote his name into the record books with a Royal Aberdeen course record 63 in his final round at the Aberdeen Asset Management Scottish Open.
The 39-year-old shot an eight-under 63 to beat the 64 set by Northern Ireland's Rory McIlroy during his opening round on Thursday by one shot.
Aguilar's bogey-free round included a six-under-par front nine with birdies at the second, third, fourth, sixth, seventh and eighth holes.
Further birdies were achieved at the 13th and 15th as he finished four-under-par for the tournament.
Aguilar said: "It is an amazing feeling. I haven't hit the ball like that in a very long time, probably since I shot 10-under in Singapore in the final round when I won The Championship earlier this year.
"I hit it really well and made some good long putts. I also missed some short ones but overall it was a really good round.
"I didn't get into trouble and the only green I missed was 18 because I was going for the pin.
"I am happy because I had been struggling for the first three days.
"You can tell how you have played by how tired you are when you finish and after this round I didn't feel that tired.
"It was almost a stress-free round as I was solid off the tee and hitting it close to the pin with my second shots which meant there was less pressure when it came to putting.
"It was a very comfortable round."
Aguilar was playing in one of the earlier groups of the fourth round and anticipated he wouldn't be the only one to sign off at Royal Aberdeen with a low score.
He added: "The course was playing a little bit softer. On the first couple of holes we were a bit short with the second shots coming into the greens and we quickly realised because of the rain you could be more aggressive.
"The greens are perfect to shoot a low round. I have broken course records before but you never know how long they are going to last."