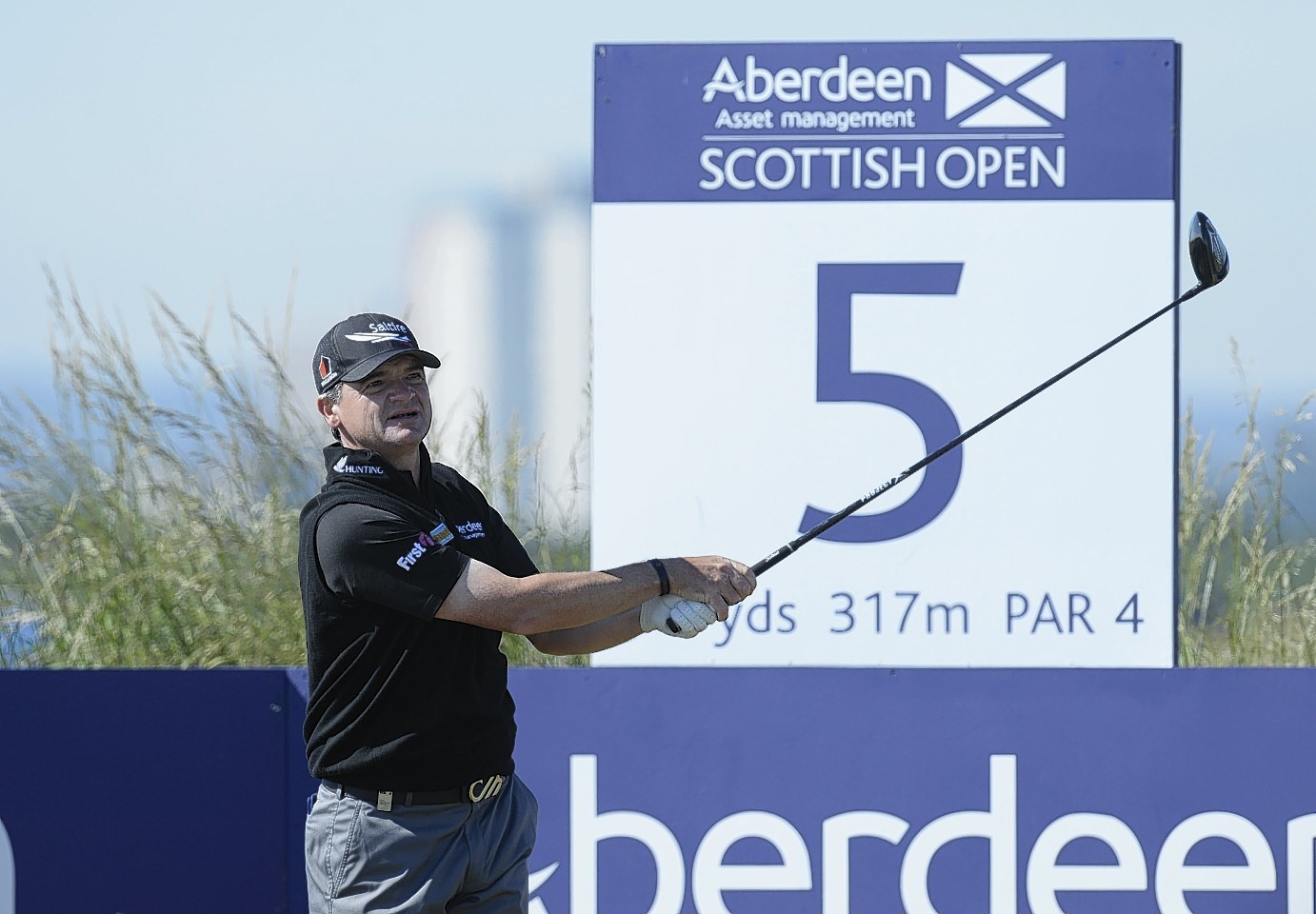 The bigger the occasion the better for Paul Lawrie, they don't come any bigger than this week's Open championship at Royal Liverpool.
The Aberdonian, who won the Claret Jug in 1999, has endured an inconsistent season with a tied 11th at the Qatar Masters his best finish so far this year.
However, Lawrie has often saved his best golf for the big moments and he knows a good performance at this week's Open would kick-start his season.
He said: "I find it better when there are big crowds – good players prefer when there is more people about.
"It is almost harder to focus and concentrate when there are not a lot of people. When there are thousands walking round players focus more and want to do better and feed off them.
"I enjoy the bigger tournaments and when you look at my career, the events I have won are all quite big events. Other people prefer smaller events with not so many people.
"Football players prefer a full stadium as opposed to an empty one."
Lawrie will be playing in the Open for the 22nd time but the buzz of competing for golf's most prestigious trophy remains as strong as ever.
He said: "I am 45 and I still love going to the Open. I don't think anyone is any different. The Scottish Open and the Open are the two biggest weeks of the year and when I want to play my best.
"My expectations are no different. I try to play them down, which means it can be quite awkward when asked how I think I will get on as you don't know, nobody does.
"There is no point saying I am going to win the Open as I would look like an absolute idiot – there are a few players who have done that over the years.
"Like everyone else, I hope I can win, but to win an Open takes a huge amount of effort and luck."
One man who Lawrie reckons could be in with a great chance of landing a first Claret Jug is the newly crowned Scottish Open champion Justin Rose.
The Englishman had already won the Quicken Loans National before heading to Royal Aberdeen and Lawrie reckons Rose will be feeling confident about his quest for three in a row.
He added: "I played with Justin at the PGA Championship at Wenworth and I couldn't believe how long he had got.
"He was hitting the ball miles compared to what he used to. It is scary how far he is hitting it. Good golf gets confidence a bit higher and he has been feeding off it for a while.
"When it starts going wrong, as it has been for me, then it is a downer all the time and you feed off it the other way. It is such a fine line between winning tournaments and missing cuts."