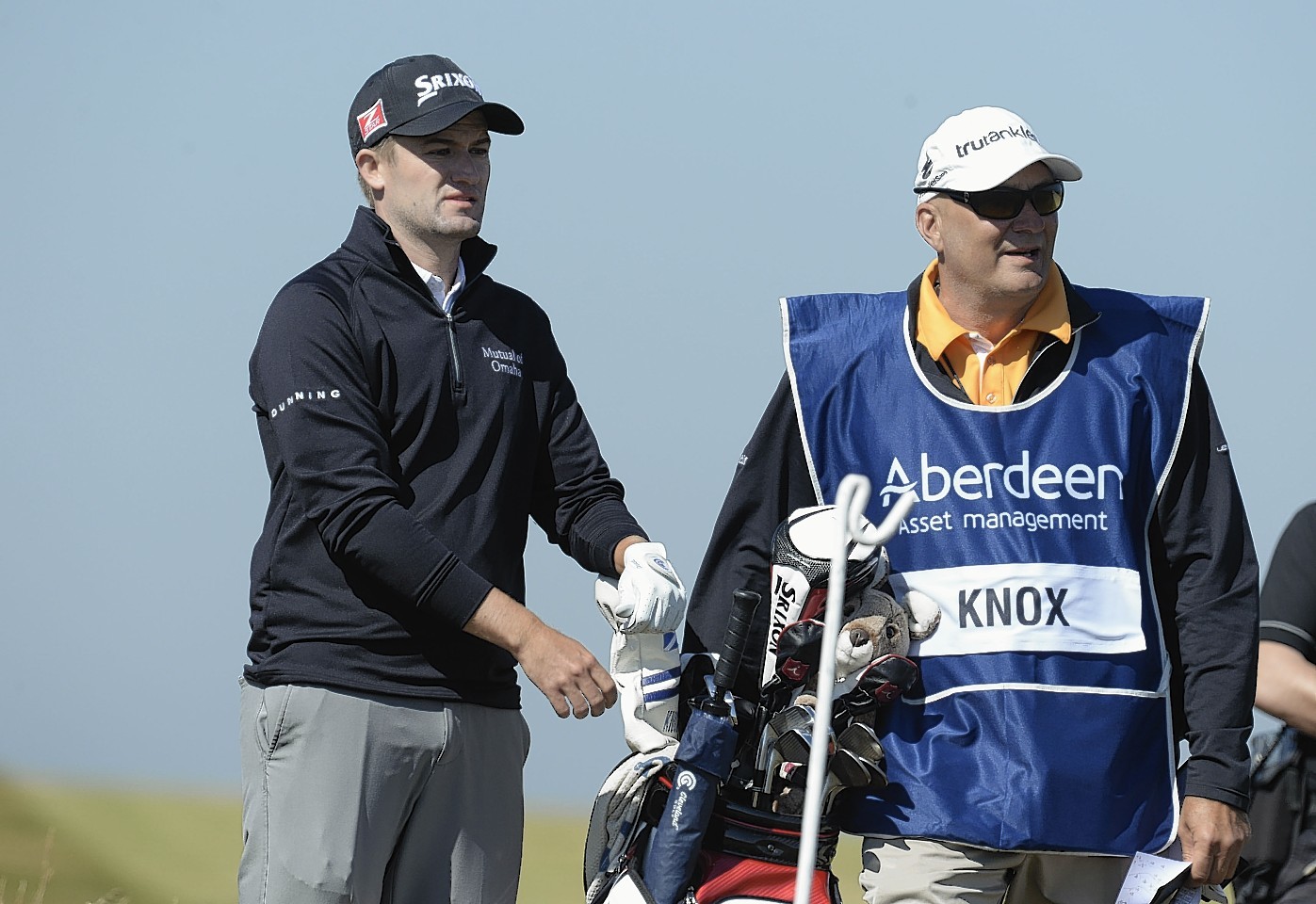 Inverness golfer Russell Knox reckons being more selfish has helped him reach a career high ranking of 81st in the world.
The Scot won £261,531 for finishing third at the PGA Tour's Shriners Hospitals for Children Open in Las Vegas on Sunday to jump from 107th in the world rankings to back inside the leading 100.
Knox had been one stroke behind first round leaders Stewart Cink and fellow Scot Martin Laird after carding a 65 before becoming the halfway co-leader with Andrew Putnam after a second round of 67.
Knox went into the final round two strokes behind eventual winner Ben Martin after a third round of 66, finishing the tournament with a 70 for an overall score of 16-under-par, four shots behind Martin's winning total.
The 29-year-old is still looking for a first PGA Tour victory but believes taking a more ruthless approach has paid dividends this year.
He said: "I think you have to be selfish.
"When I first came on to the tour, I wanted to be friends with everyone and I wanted people to like me.
"I wanted a big name guy to put his arm around me, but then I realised they don't care about you, they don't care about anyone, everyone is just in it for themselves.
"And that's why I love this game, because you'll step on your best friend's throat on a Sunday afternoon to beat him and that's what makes golf so great.
"I have realised I've just got to stand on the first tee and think it's me versus the course and forget everyone else.
"I'm not really like that, it sounds a lot worse than it is.
"Of course I'm friendly with a lot of other players, and I wish everyone else I'm playing against the best of luck, but I've just got to be wrapped up in my own little world."
Knox is one of the few players to have recorded a score of 59 – a feat he achieved in the second round of the Albertsons Boise Open on the Web.com Tour in July last year. But the Scot admitted he was starting to believe he was going to do it all again during his first round at TPC Summerlin last week when he birdied six of the opening nine holes in a blistering front nine of 30 shots.
Knox eventually settled for a 65 after two dropped strokes on the back nine.
He said: "I was a little disappointed because I got a little too ahead of myself.
"I was too nervous for some reason.
"I kept saying, this is ridiculous, it is the first round and to just go for every shot.
"But I made a couple of bad swings on the back nine and left myself some tricky up and downs for pars.
"I needed to stay more in the present, but it's hard to not think about it when you're making everything you look at and hitting it right on the flags with every approach.
"It was on. It was really on."
Knox, who is sixth in the FedEx Cup standings after two events, is pleased with his start to the 2015 season.
He said: "I have improved significantly and one of the main reasons for that is my attitude has improved a lot.
"I have been up near the top of the leaderboard a few times in the last couple of years and this year I would love to be up there much more often."