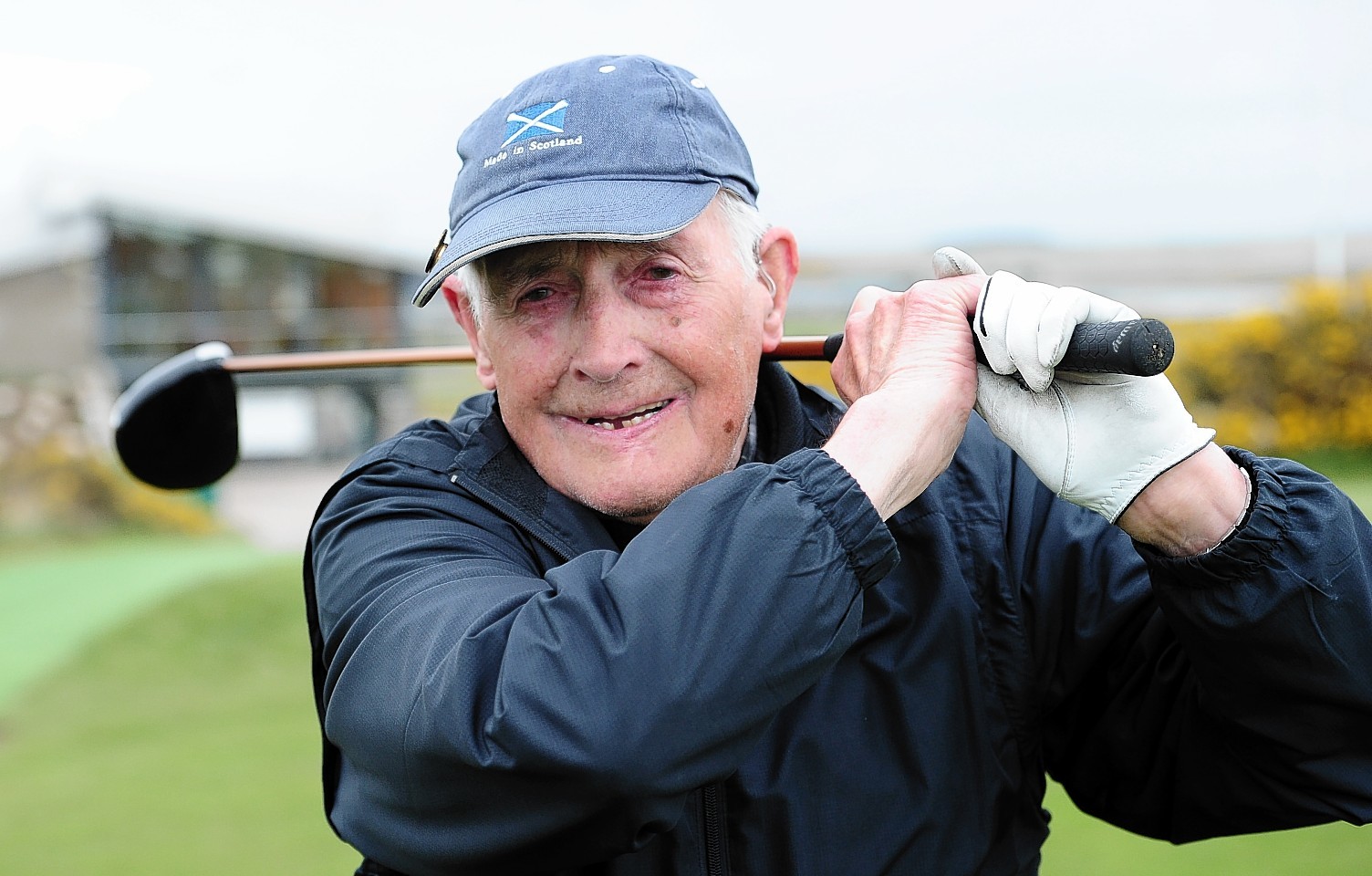 April has been a month to remember for's nonagenarian golfer Bobby Smith.
The 91-year-old has been nicknamed the bandit at his local club after winning three successive senior competitions on his home course.
The nickname has been well earned after he won a stableford round with 38 points following a round of 90 strokes, beating his age on his way to victory.
So what is the secret to his recent success? Smith is happy to share.
He said: "I had my cataracts done which has allowed me to throw away the glasses and it has made a huge difference.
"I wish my putting was better but I'm working on it."
Newburgh-based Smith, who plays off a handicap of 22, is pleased with how his season has started but believes there is still room for improvement.
He said: "I should have won our senior open on Thursday as I was among a group of five who finished tied for first on 38 points but I had to settle for third place on countback as I lost a ball at the 10th.
"I was playing off 18 but my handicap increased to 24 due to some thyroid problems I was having.
"But I'm got it down to 22 and I feel I can shave another couple of strokes off."
Smith will celebrate his 92nd birthday at the end of the summer season, but Smith has no plans on reducing his time on the course. He said: "I play half a dozen times a week if I can although I'm not daft – I don't struggle through if the weather is horrible.
"I've got a ride-on buggy which means I can play all 18 holes, but I always play the bottom nine early at the weekends before the competitions start and I still manage to walk round for them.
"People ask me why do I play so much golf and I always say what else is there to do? It keeps me active, I enjoy it and it's a far better idea than sitting in the house."
Comment – Page 29