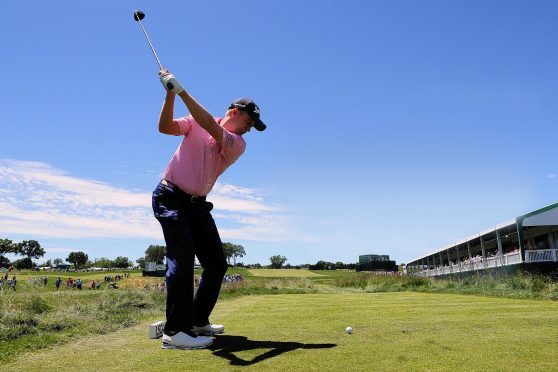 Inverness golfer Russell Knox believes home support can propel him to success at the Aberdeen Asset Management Scottish Open.
The 31-year-old, who became the first Scot to win a WGC event with his victory in China last November, has played in the previous two Scottish Opens at Royal Aberdeen and Gullane Links, but this will be his debut at Castle Stuart.
There hasn't been a home winner at the Scottish Open since Colin Montgomerie triumphed by three shots at Loch Lomond in 1999.
Knox, the highest ranked Scot in the world, knows the home galleries will be hoping he can end the 17-year wait and feels confident he can handle that added level of expectation.
He said: "I think I will feed off the pressure.
"Golf is a pressure game and whoever deals best with it tends to win.
"It's not a comfortable feeling, but playing professional golf is hard and that's why so few people do it.
"There will be pressure on me but that's what I've always wanted, to have the chance to win tournaments – particularly in Scotland.
"I look forward to that. I feel like I play better on the bigger stage. At the Irish Open I played alongside Rory McIlroy and the crowd were getting right behind Rory.
"I would love that to be the same for me at Castle Stuart.
"Obviously the crowd will be supporting all the Scottish players, but it would be nice if they were cheering me a little bit louder, as the local player.
"It will be similar to the Players Championship at Sawgrass – because that's near to where I live now in Florida.
"There were a lot of friends and family there cheering me on. If it can be anything like that, I'll be all right."
Knox honed his golf skills as a youngster at nearby Nairn Dunbar where he won the club championship three years in a row from 2002 to 2004.
He hopes his years of playing links golf pay off at Castle Stuart and added: "I wish Castle Stuart had been there when I was growing up.
"I've played it a couple of times in recent years and it's a spectacular course.
"But playing at Nairn Dunbar throughout my childhood was great, and later on at Inverness Golf Club.
"I think I've become the player I have because I grew up playing on a links golf course and learning the skills needed.
"It teaches the importance of being able to hit every shot so I wouldn't have changed it for anything.
"I loved to play up there in the junior events. My parents used to drop me off at the course with my friends and we'd play 36 holes and sometimes 54 holes a day.
"There's so much daylight in the summer and we'd just keep playing until it got dark.
"We'd sometimes go out with three clubs and have mini competitions between us, and I look back on those days very fondly. In some ways I miss them, because back then I was playing golf purely for the love of the game.
"Because we play so much competitive golf now, I miss playing for fun.
"It's still fun competing, but when you've been away for a long stretch at tournaments, you don't really want to play much golf."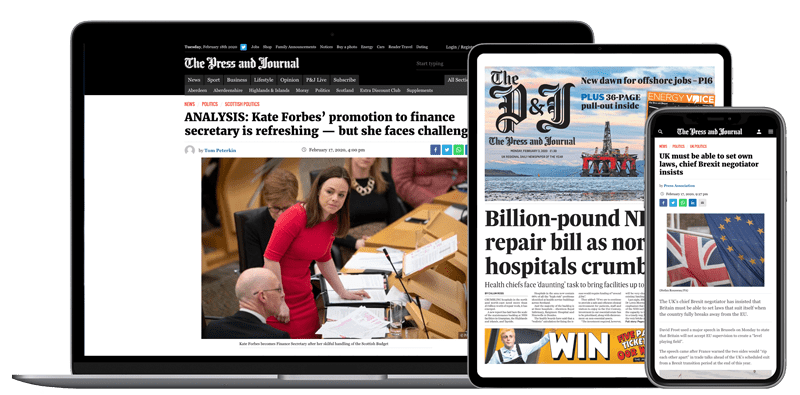 Help support quality local journalism … become a digital subscriber to The Press and Journal
For as little as £5.99 a month you can access all of our content, including Premium articles.
Subscribe