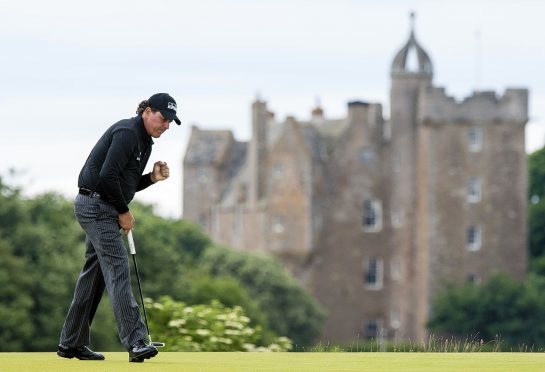 Aberdeen Asset Management Scottish Open tournament director Peter Adams says the experience gathered over the previous three years at Castle Stuart Golf Links means the 2016 edition could be the best one yet.
It was a difficult start for the Inverness venue in 2011 when bad weather reduced the event to 54 holes. Luke Donald went on to triumph on that occasion, while Jeev Milkha Singh edged out Francesco Molinari in a play-off the following year.
But it was in 2013 that Castle Stuart truly came of age with Phil Mickelson defeating Branden Grace in a play-off.
The American went on to win the Open championship for the first time at Muirfield the following week and credited his week at Castle Stuart as pivotal to his major success. Adams said: "What happened in 2013 was a little bit of promoter's gold. Getting a great champion ticked a massive box for our title sponsor who wanted to publicise Aberdeen Asset Management in America.
"Then for Phil to go on and win the Open championship in the same year made it even better.
"We have been telling the players over the years that while the Scottish Open is a very prestigious tournament in its own right, it is also a great chance to warm up for the Open.
"All three of the winners of the Open from 2011 to 2013 had played at Castle Stuart the previous week.
"But for Phil to actually go back to back and win both was a massive endorsement that it was great preparation.
"We feel we have developed a good template for Castle Stuart and learned a lot over those three years.
"When we came to Castle Stuart in 2011 the course was still relatively new.
"Although it was in great condition, we now have more maturity and it is going to be a test that the players really enjoy."
The Scottish Open will head to Dundonald Links next summer as the tournament rotates around the country to showcase some of the best links courses that Scotland has to offer.
But Adams believes Castle Stuart has proven it is a more than capable host for one of the European Tour's biggest events.
He added: "The people who make the decision about where it goes next will be a combination of our key sponsors – Aberdeen Asset Management, VisitScotland and ourselves – and we have not really talked beyond 2017. Having said that, Castle Stuart is tried and tested. We have had three good years in Castle Stuart. That culminated in Phil Mickleson famously winning in 2013 and then going on to win the Open championship. I'm sure we will have a successful event at Castle Stuart.
"We can't say when we are going back but they will be well and truly on the tournament list for consideration."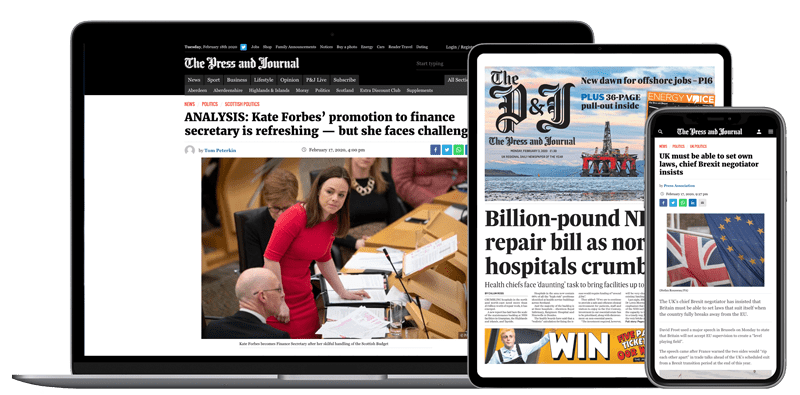 Help support quality local journalism … become a digital subscriber to The Press and Journal
For as little as £5.99 a month you can access all of our content, including Premium articles.
Subscribe