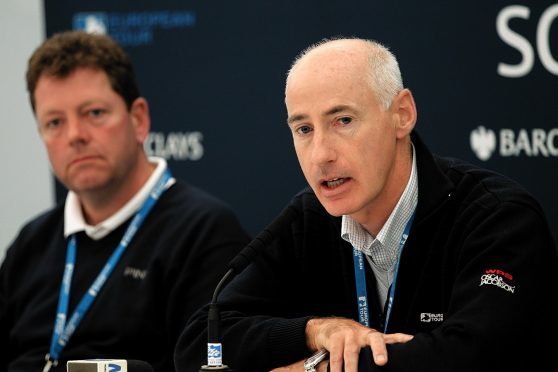 Castle Stuart Golf Links has been toughened up ahead of this year's Aberdeen Asset Management Scottish Open, but European Tour tournament director Mike Stewart still expects plenty of low scoring.
Two new bunkers have been added at 320 yards on the 560yd par 5 sixth hole, while areas of rough have been bulked out on holes six, seven and 18 to further tighten the course.
Seventeen under par was the winning score at the Inverness venue in 2012 and 2013, while 2011 winner Luke Donald finished 19 under after only three rounds in the weather-disrupted inaugural edition at Castle Stuart.
The course will be a slightly tougher proposition and Stewart is hoping for a reasonable breeze over the Moray Firth to present an added challenge.
He said: "One thing we have to bear in mind is we haven't really seen Castle Stuart played in difficult conditions.
"The final round of 2013 was probably the only time it was windy and not many players broke 70.
"The other rounds we played have all been in reasonably benign conditions and it never really challenged the players the way we wanted.
"Links courses are designed to be played in wind. If you don't have that then it takes something away from that challenge.
"If you play St Andrews or Carnoustie, players will shoot low scores in easy conditions.
"As soon as the wind picks up it becomes much tougher. Castle Stuart is like that.
"If there is no wind then we should expect low scoring. We have not deliberately tried to make it significantly harder than it was before and we certainly haven't made it any easier.
"We have tweaked the sixth hole by putting in a couple of bunkers. That is to protect it if there is a westerly wind. Those bunkers are designed to catch balls when the hole is playing downwind.
"We have also narrowed the fairway on 18 and thickened up the rough on the right hand side. That means if you miss it right then it is quite penal.
"Before we felt that even if you missed the fairway on the right you could still find a good lie and get home in two.
"We are trying to put the premium on hitting the fairway. That should be interesting, but we don't want to make it too severe.
"We want the players to enjoy the test, knowing many of them will be playing the Open championship the week after. The last thing we want to do is scare players away by making it too tough. That is not the intention."
Stewart, who was born and raised in Inverness, has been the Scottish Open's tournament director since 1990.
He believes this year's Scottish Open could top the 2013 edition when Phil Mickelson defeated Branden Grace in a play-off before going on to claim the Claret Jug at Muirfield for the first time a week later.
Stewart added: "I am a local boy so I always love going back to Castle Stuart.
"It is a great set up and the course already has a great reputation.
"Hopefully in the years to come it becomes known as one of the great golf courses because it deserves it.
"This year, the course is in very good shape after a pretty good winter. The beauty of it is we are now three years down the line with the course since we were last there and it is maturing and looking better all the time.
"We are optimistic this will be the best it has ever been for the Scottish Open. It has been very good before but we are hopeful it will be even better this time."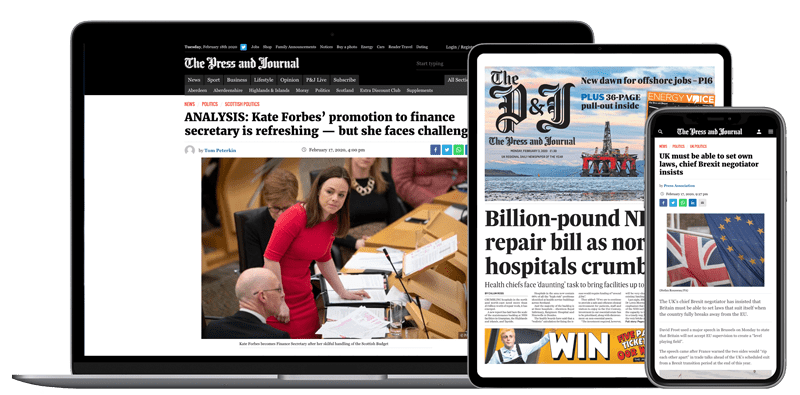 Help support quality local journalism … become a digital subscriber to The Press and Journal
For as little as £5.99 a month you can access all of our content, including Premium articles.
Subscribe